Highlights

AXP Energy operates low-decline and long-life conventional oil and gas projects in the United States.
AXP has more than 1,000 producing wells and could add more within no time if oil price rises significantly.
WTI crude oil prices surged above the US$80/bbl level amidst growing demand for energy.
Natural gas prices are on fire in Europe and Asia as the energy crisis deepens.
The trading suspension of the securities of AXP has been lifted and shares are trading 85% higher as compared to previous closing price.
The WTI crude oil is trading above the US$80/bbl level, and gasoline prices in the U.S.A are on the rise. As of 26 October 2021, the average gasoline prices in the US stood at ~US$3.39 per gallon. The rising fuel price inflates prices of all other commodities and adds to inflation pressure. The rising gasoline prices drew attention of the White House too. The US President Joe Biden had to make a call to OPEC countries, urging them to increase the output, or else the prices would go higher.
The Biden administration has put an embargo on hydrofracturing, resulting in very less or no drilling on US shale reserves. The onus of filling the oil inventory of the USA now falls on the conventional oil and gas producers. Also, the ongoing energy crisis in Europe and China is putting pressure on oil and gas prices, especially the latter. European buyers are facing stiff competition from their counterparts in Asia to secure LNG's supply.
AXP Energy Limited (ASX:AXP), an operator of low-cost conventional oil and gas assets in the United States, is well positioned to make the best of the ongoing energy crises. The Company is actively engaged in oil and gas production through extensive workover operations on its assets.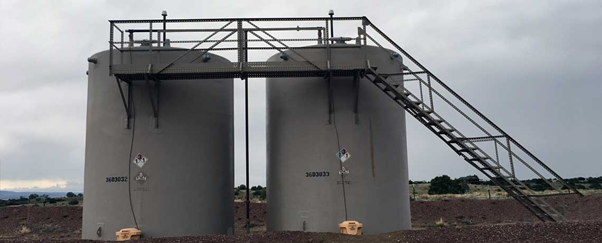 Image source: Company website
AXP holds a well inventory of more than 1,000 wells spread across its assets in Colorado, Indiana, Kentucky, and Illinois. In 2021, AXP acquired MHP, which added nearly 1,300 wells with significant natural gas and condensate production potential.
Well status at the end of June quarter (Data source: Company update, 28 July 2021)
From the data, it could be noted that 69% or 1,009 wells are currently producing. The production team has put 111 wells, mostly from MHP's assets, under review. These wells depending on their conditions will be either brought online through workover operations or could be plugged and abandoned.
Related read: Amidst rising crude oil prices, Fremont's (ASX:FPL) production up by 20% in record time
A total of 165 wells have been identified for plug and abandon (P&A). AXP will carry out P&A operations for 13 wells by the current calendar year and the same numbers for next calendar year.
Percentage of wells in different states (Data source: Company update, 28 July 2021)
The Company's stats also show that 175 wells are temporarily shut down as they are currently not tied to the production system. The Phase 3 workover program that commenced in August 2021 has a target to connect 129 wells to the production. The ongoing KajJay Pipeline upgrade will bring 31 wells into the production by the end of October 2021.
Schedule for production enhancement program (Image source: Company update, 28 July 2021)
From the above timeline, it could be seen that AXP has planned an extensive boost in production by the year end.
Good read: Strong Revenue, Production Results, & MHP's Acquisition Light Up Fremont's Quarterly Report
AXP forays into cryptocurrency mining
AXP Energy signed a binding Heads of Agreement (HOA) with Elite Mining Inc (EMI). The US-based technology company provides platform services for the mining of digital currencies. Under the terms of HOA, AXP will provide natural gas to fuel on-site generators, which will power the liquid-cooled immersion mining pod of EMI. This pod incorporates all the hardware required for mining the digital currency.
Currently, the HOA is for one site on the Pathfinder Field in Colorado. AXP expects to provide more sites to Elite and eventually supply a significant volume of gas to run those pods. Cryptocurrency mining is high-energy-intensive activity and puts pressure on the grid.