Highlights

Jaaims is the only artificial intelligence platform available to traders in Australia backed by unique functionalities.
Jaaims has expanded its functionality to allow traders to trade ETFs on the platform to diversify their portfolio.
Since its launch in 2020, Jaaims has onboarded more than 3,000 customers who manage their share portfolio using the AI based trading algorithm.
Artificial intelligence powered application Jaaims has been acing the automated online trading and investment game with its broad range of unique features.
Jaaims continues to enhance its offerings and strengthen its positioning as the first to market, fully automated trading application. Jaaims remains actively engaged in enhancing the functionality of the trading platform for users and had previously launched Jaaims 2.0 making the best of its three years of learnings and innovation.
RELATED ARTICLE: Acing the investment game through intelligent algorithms and ethical investing with Jaaims
Jaaims offers access to ETFs
Lately, Jaaims has further expanded its functionality to allow traders to trade ETFs on the platform, through the latest update rolled out by Jaaims. This will be the first time that users will be able to access ETFs on the Australia's only true AI trading app.
The update comes in response to the accelerating interest in ETFs amongst retail investors. Starting from 08 December 2021, Jaaims users will now be able to diversify their portfolio by trading the following ten ETFs.
RELATED ARTICLE: Here's how Jaaims empowers traders to leverage AI capabilities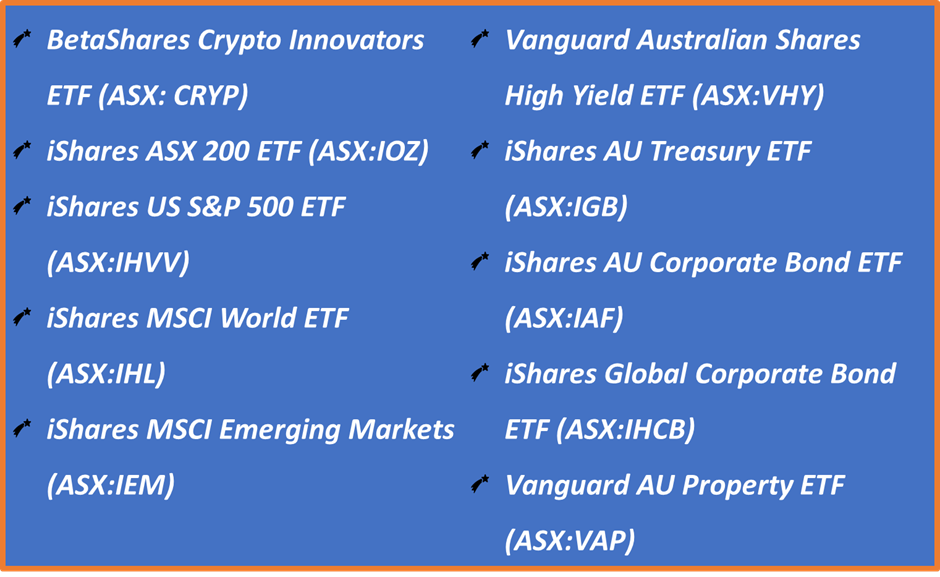 Source: Jaaims press release
Additionally, Jaaims will also allow traders to customise the flagship Smart Portfolio under the latest update, beginning from the same date. This portfolio is a multi-strategy growth portfolio aiming an annual return of 10% per annum over a rolling five-year duration.
Users can now remove stocks based on ESG risk sectors and /or ESG ratings, exclude individual stocks, and set parameters to target specific sectors of their interest. These parameters will be used by Jaaims' AI to offer stock recommendations based on its algorithm.
RELATED ARTICLE: Jaaims reinforces leadership stance in AI trading with the latest freemium product
Over 3,000 customers amassed
Jaaims was launched in 2020 and has onboarded over 3,000 customers since then. Jaaims allows its users to manage their portfolio using the AI-based trading algorithm, which is provided on a low-cost subscription service through their mobile device.
Presently, Jaaims continues to be the only AI platform in Australia available to traders. Jaaims backed by unique technology analyses a single stock or ETF in 73 seconds, with real-time data every 15 minutes. Moreover, Jaaims is powered to analyse more than 10 million pieces of data daily using AI and utilises more than 250 distinct data points to deliver stock recommendations.
RELATED ARTICLE: What sets Jaaims apart from other trading platforms?
RELATED ARTICLE: Want to invest like a pro? Jaaims can be your best bet
You can visit Jaaims website to learn more about the capabilities of the trading platform at.