Summary

Woolworths Group provides further details concerning the demerger of Endeavour Group, the retail drinks and hospitality division.
The proposed demerger, first announced in 2019, was put on hold due to the COVID-19 pandemic.
The retail giant aims to finalise the demerger by June 2021.
The decision of Woolworths Group (ASX:WOW) separating from Endeavour Group, the drinks and hospitality business, is in the offing. The 2019 decision was deferred until 2021 due to the closing down of all ALH hotels as COVID-19 pandemic led-financial uncertainty kicked in.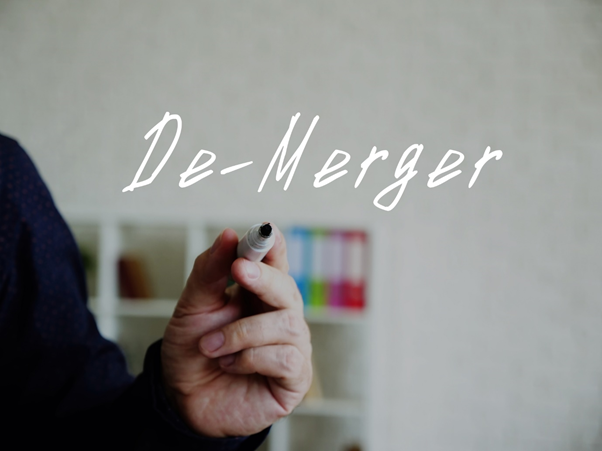 Woolworths to push Source: © Rummess | Megapixl.com
Woolworths – Endeavour Demerger
As per demerger documents shared with shareholders today morning, there is a unanimous nod from Australia's biggest supermarket chain Woolworths Groups Directors, for the demerger. A shareholder vote is due on 18 June to seal the demerger process.
At the time of demerger, expected before the close of the current financial year, Woolworths group will have a 14.6% non-controlling interest in Endeavour Group alongside Bruce Mathieson Group due to the latter's 25% stake in the company's ALH hotels division.
As per Woolworths group chairman Gordon Cairns, the demerger will improve shareholder value and create two leading ASX-listed companies.
Depending on trading conditions and board approval, shareholders can expect AU$1.6 to AU$2.0 billion as dividends. Eligible shareholders will receive one new Endeavour Group Share for every Woolworths Group share held on the demerger record date, i.e., Friday, 25 June 2021, 7:00 PM AEST. The shareholders can expect Endeavour Group to be following Woolworths Group's 70 - 75% NPAT payout ratio dividend policy. As of 3 January 2021, Endeavour Group has franking credits of approximately AU$600 million.
The demerged companies would continue to benefit from the partnership, continuing in the five key areas of Supply Chain and Stores, Loyalty & Fintech, Digital & Media, Business Support and International.
ALSO READ: Woolworths' maiden Queensland 'dark store' to see light of day
About Endeavour Group
The Endeavour Group operates Australia's largest retail drinks network, across Dan Murphy's and BWS stores, and the nation's largest portfolio of licensed hospitality venues. Endeavour Group is currently a subsidiary of Woolworths, which owns an 85.4% stake, with BMG (Woolworths' long‑term joint venture partner) holding the remaining 14.6%. If the demerger is approved and implemented, Endeavour would become a separately listed entity on the ASX, with Woolworths and BMG each having a 14.6% interest in Endeavour.
Management Comments
As per Woolworths Group Chairman, Gordon Cairns, said: "The proposed demerger is the final step in a process that commenced on 3 July 2019, when Woolworths Group announced its intention to combine its drinks and hospitality businesses to create Endeavour Group through a restructure of Endeavour Drinks and subsequent merger with ALH Group, which was completed in February 2020."
GOOD READ: Why is ASX 200 Player Woolworths Group Under Watch Today?