Summary

Lynas Rare Earths Limited and Perseus Mining Limited have announced their March quarter ending results.
Lynas has increased its total rare earth oxide production amid robust demand from magnet and catalyst sectors.
Perseus has also boosted its total gold production with the commissioning of a new mine in Côte d'Ivoire.
Resource stocks Lynas Rare Earths Limited (ASX:LYC) and Perseus Mining Limited (ASX:PRU) have been hogging limelight after unveiling their March quarter results. Lynas is an ASX-listed rare earth mining company with its operations in Australia and Malaysia, whereas Perseus is a West Africa-based gold producer. Let us zero in on both the updates to understand why they have created a buzz among investors.
Lynas Rare Earths Limited
Lynas has produced 4,463 tonnes of total rare earth oxide (REO) and 1,359 tonnes of NdPr in the third quarter ending March 2021. Lynas Malaysia continues to operate at 75% of Lynas NEXT production, in line with the company's goal to maintain strict COVID-19 related guidelines.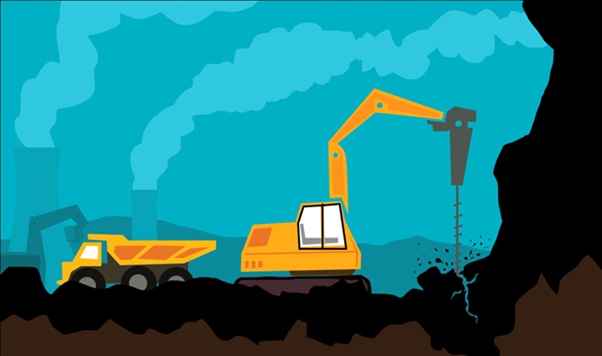 Copyright © 2021 Kalkine Media Pty Ltd
The miner achieved AU$110 million sales revenue during the quarter, slightly less than the previous quarter. However, invoiced revenue was affected due to the blockage of the Suez Canal last month, delaying shipments to early April.
An increase in production of REO during the quarter was driven by robust demand from the magnet and catalyst sector. Other rare earth miners including Ionic Rare Earths Limited (ASX: IXR), Northern Minerals Limited (ASX: NTU) and Australian Strategic Materials Ltd (ASX: ASM), also capitalised on the recent surge in REO demands for electric vehicles, turbines and gadgets manufacturing.
In addition to that, the company recorded an average selling price of AU$35.5 per kg compared with AU$19.8 per kg in the previous corresponding period and AU$29.5 per kg in the previous quarter.
Must read: 3 Rare Earth Stocks to Watch Out for in 2021
Total sales increased to AU$133 million in the past quarter; however, part of this is attributed to the delay in December quarter revenue collection.
Meanwhile, Lynas has signed an agreement with the US government to develop a light rare earth separation plant in the US.
The miner has also received approval to start preliminary site works at its Kalgoorlie Project.
The stocks of LYC last traded at AU$5.420 at 3:50 PM AEST on 21 April 2021.
Perseus Mining Limited
As per a significant announcement by Perseus Mining Limited (ASX:PRU) made on 20 April 2021, the gold miner has increased its gold production by 29% in the March quarter.
Copyright © 2021 Kalkine Media Pty Ltd
The miner's total gold production was 88,458oz, and total sales stood at 87,215oz in the last quarter. The quarterly sales were 31% higher than the previous quarter.
The increase in production and sales is attributed to the commissioning of Yaouré Gold Mine, which is company's third gold mine after the Edikan and Sissingué.
Good read: Perseus Mining Releases its March Quarter Activities Report
However, the group's AISC (All-In Site Cost) dropped 3.5% to US$999 per ounce from the previous quarter's AISC of US$1,036 per ounce.
In addition to that, the miner's average realised gold price dropped by 3.5% to US$1,628 per ounce, resulting in a 77% drop in the quarter's notional cash flow from US$44.6 million in the December quarter to US$41.7 million in this quarter.
The company also confirmed an improved net cash position from a net debt balance of US$11.8 million in the previous quarter to a positive cash balance of US$5.8 million in this quarter.
Apart from this, the miner commits to maintain its production forecast between 175koz to 190koz by the first half of 2021.
Must Read: Perseus Mining produces 67,144 ounces of gold in March 2019 Quarter, on track to achieve FY19 guidance
The stocks of PRU last traded at AU$1.310 at 3:50 PM AEST on 21 April 2021.