Source: shablovskyistock,Shutterstock
Summary

Strandline Resources has outperformed the broader markets this year, with an almost 22 per cent YTD return.
The company's Coburn project has been the catalyst behind this rally.
Coburn project's estimated revenue for the initial 22.5 years of ore reserves is A$4.4 billion.
It's been slightly more than two months into 2021, and Strandline Resources (ASX:STA) has already delivered around 22 per cent return so far. To put it in perspective, ASX 200 is only up by about 2.7 per cent for this year.
Image Source: Copyright © 2021 Kalkine Media Pty Ltd.
The outperformance continues today as well. Mining and exploration stocks are trading with a heavy cut today except for a very few stocks, including Strandline Resources. For instance, Investigator Resources Limited (ASX:IVR) is down by 4.35 per cent and Carawine Resources Limited (ASX:CWX) is trading with a heavy loss of 6.49 per cent. Strandline Resources is outshining in the metals and mining sector with a healthy gain of 4.26 per cent. So, what's behind this outperformance?
Coburn project proving to be a "gold mine"
The primary trigger that fueled the ongoing rally was the new binding offtake deal with Venator Materials. Under the agreement, the company would be selling rutile from its Coburn project in WA.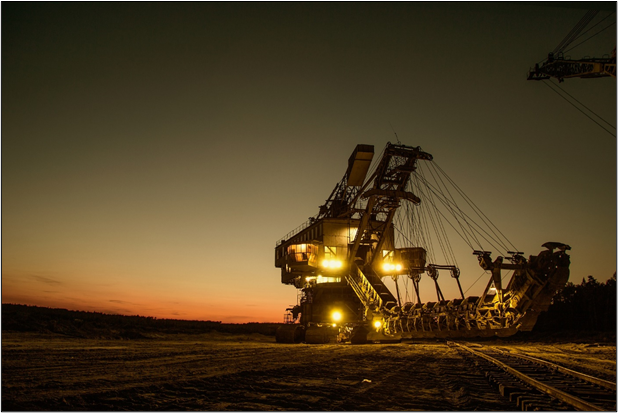 According to the company, the rutile sales are expected to generate between 17% and 20% of Coburn's forecast annual revenue. Also, around $600 million of the forecast revenue from Coburn has been secured under the binding agreements, accounting for a massive 90 per cent of the project's revenue.
Read More: Strandline Resources (ASX:STA) a step closer to advancing Coburn Project, Picks Power Plant Contractor
Coburn project's key numbers
The Definitive Feasibility Study (DFS) of the Coburn project had been released way back in mid-2020. The study shows strong economic viability over an initial life of 22.5 years, generating a pre-tax NPV of A$705 million (AUD/USD at 0.70, 8% discount rate).
The estimated revenue for the initial 22.5 years of ore reserves is A$4.4 billion with an average annual EBITDA of A$104 million. The pre-tax IRR of 37% and first quartile revenue-to-operating cost (C1) ratio of 2.4
Stock Performance
Strandline's share has been one of the best performing stock in the exploration business. The company's share price is up by almost 22 per cent YTD and is currently trading up by 4.26 per cent at A$0.245. In the last two days alone, the stock has gone up by more than 16 per cent.