Source: Zapp2Photo, Shutterstock
Summary

Australia has the largest hard-rock Lithium mine & is expected to have chemical plants for batteries soon.
In light of these facts, the government is figuring out a way to help the private sector deploy low emission road technologies commercially.
Magnis Energy updated that iM3NY received US$85 million in funding. MNS contributed US$23.6 million and now holds 63% interest in iM3NY.
Novonix recently conducted initial testing to produce NMC622-based Li-ion battery test cells utilising LKE's 99.97% purity Li2CO3 and got encouraging findings.
Australia is recognised as a resource-based economy. It is rich in reserves like Lithium (Li), which is a prime ingredient in the battery used for electric vehicles. It has the world's biggest hard-rock lithium (Li) mine and would shortly have chemical plants for batteries.
A recent report released by the Australian government talked about new vehicle technologies and fuel that would drive the future of Australian road transport. Australia has increased the accessibility of battery electric vehicles, hydrogen fuel cell vehicles, and biofuels. The related recharging and refuelling infrastructure would offer customers more choice. Other than this, it would provide productivity, emissions cuts, fuel security, along with air quality benefits.
Seeing these benefits, the government has requested feedback on its 'Future Fuels Strategy', which will provide it with the direction and possible actions to help the private sector deploy low emission road technologies commercially. The feedback would also help the government outline its Future Fuels Strategy and plan fund allocation for future fuels technologies.
INTERESTING READ:
Australian players contributing to EV growth:
In Australia, some of the prominent players, who are instrumental in powering this electric age are Pilbara Minerals Ltd (ASX:PLS), IGO Ltd (ASX:IGO) and Lynas Rare Earth Ltd (ASX:LYC).
DID YOU KNOW: Pilbara Minerals (ASX:PLS) sets new quarterly shipment record
However, small players are also in the race and are closely involved with the EV battery market other than supplying metals. In this article, we would look at two ASX-listed small-cap stocks and see their recent developments.
ALSO READ: Orocobre and Galaxy Resources' merger set to create a lithium giant
Magnis Energy Technologies Ltd (ASX:MNS)
Magnis Energy Technologies Ltd (ASX:MNS) aims to become the largest global producer of next-generation green credentialled Lithium-Ion Battery cells.
On 19 April 2021, the Company provided a funding update on iM3 NY, a subsidiary of Magnis Energy Technologies Ltd. The company announced that iM3NY received AU$110 million (US$85) in funding through debt and equity to accelerate the production at its Lithium-Ion Battery plant situated in Endicott, New York. Out of the US$85 million fund, US$50 million was senior secured term-loan from Riverstone credit partners. The outstanding US$35 million was through equity funding, US$23.6 million of which came from Magnis Energy.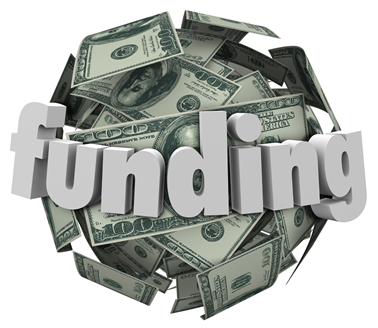 Image Source © Iqoncept | Megapixl.com
The Company now has a 63% interest in Imperium3 New York Inc (iM3), which was 50.86% in February 2018. The fund would be used to fast-track production at the gigawatt scale.
iM3 consortium comprises Magnis Energy Technologies Ltd, Boston Energy and Innovation and C4V LLC New York.
MNS shares closed at AUD 0.385 on 19 April 2021.
ALSO READ:
Novonix Limited (ASX:NVX)
Novonix Limited (ASX:NVX) is the developer & provider of high-performance materials, equipment, and services for the international Li-ion battery industry. It functions in the USA and Canada, with sales in over 14 nations.
On 02 March 2021, Lake Resources NL (ASX:LKE) validated encouraging results from preliminary examination performed by NVX for the production of NMC622-based Li-ion battery test cells utilising specimen of LKE's high 99.97% purity lithium carbonate (Li2CO3).
Novonix got industrial specimen of NMC622-hydroxide precursor from Tier-1 producers. It then used samples of Lake's 99.97% purity lithium carbonate to perform a real-world direct contrast of Lake's product into NMC622 batteries & its appropriateness for the nickel cathode sector.
The process found that Lake's first-class product delivered increased capacity retention and improved electrochemical behaviour in coin cells compared to the commercially accessible product from Tier 1 producers.
In the upcoming period, there would be large scale tests with the help of batch-scale synthesis to validate repeatability, consistency, and cell classification and validation in full lithium-ion wound pouch cells. It would be a component of NVX's pilot scale cell line facilities in Nova Scotia, Canada. Through this, Lake Resources and its potential partners would be able to make direct evaluations of the performance of Lake's lithium product in familiar battery chemistries.
In the process, cathode material was examined for electrochemical features employing coin half-cell analysis.

NVX shares closed at AUD 2.300 on 19 April 2021.