Source: Freedomz, Shutterstock
Summary

Amid the ongoing rebound in the Australian economy, investors are looking at stocks with high growth potential.
While the large-cap stocks are considered overvalued by the experts, small caps offer good bets.
PlaySide Studios, MNF grroup and Volpara Healthcare are a few small-cap stocks with high potential.
Amid the ongoing rebound in the Australian economy, investors are looking at stocks with high growth potential. While experts consider the large-cap stocks as being overvalued, small caps offer good bets. In addition, the performance of small-cap stocks is more aligned to the economy than large caps.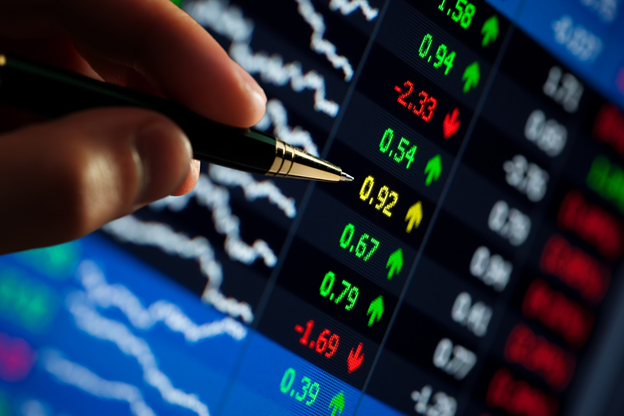 Image Source: © Irochka | Megapixl.com
On that note, let us look at three small-cap stocks for investors in 2021:
PlaySide Studios (ASX:PLY)
One of the largest independent video game developers in Australia, PlaySide Studios recently announced its second-quarter update. The company clocked revenue of A$3.13 million, a jump of 66 per cent over the previous quarter. Given the experts' estimate about the global mobile games market being worth US$77.2 billion per year, PlaySide Studios is expected to go a long way. The stock has given a return of over 35 per cent in the last six months.
MNF Group (ASX:MNF)
MNF Group offers Voice over Internet Protocol (VoIP) service to its customers. The scrip is up over 46 per cent over the last five years. The momentum has continued this year too, as the YTD return stands at over 11 per cent. In its latest earnings update, MNF Group announced a 15 per cent rise in recurring revenue to A$55.7 million. On top of that, the net revenue retention (NRR) stood at 115 per cent across the top ten customers, implying the company's customers are not only loyal but also spending more. The company now eyes expansion into the fast-growing Asian market. It would be launching its operations in the high-profile Singapore market soon.
Image Source: © Cmmeraydave | Megapixl.com
Volpara Health Technologies (ASX:VHT)
The New Zealand-based healthcare company backs the VolparaEnterprise, which provides cost-effective solutions to the clinics, helping them deliver the highest-quality breast imaging services. The company is also buying an increasing number of add-on solutions that work with VolparaEnterprise, which are expected to boost the ARPU in the future.
READ MORE: How did 1H21 turn out for healthcare technology stocks HMD and ADR?
Volpara Health Technologies recently acquired Boston-based breast cancer risk-assessment company CRA Health for A$23 million. The buy-out is expected to give Volpara Health Technologies access to the cloud-based breast cancer assessment software of CRA. The investors have received over 4 per cent returns from the stock in the last six months. The stock is up over 2 per cent so far this year.
READ MORE: High on robust earnings, Kogan (KGN), Harvey (HVN) pay high dividends