Source: whiteMocca, Shutterstock
The S&P/ASX 200 gained substantially and closed 0.66% higher at A$6,752.50 on Monday backed by a few outperforming stocks.
The ASX All Ordinaries closed at A$6,995.00, 0.51% higher. The small caps dropped a tad bit, whereas the big caps soared. The Small Ordinaries index declined 0.08% to A$3,195.6, whereas the ASX100 rose 0.73%. The Emerging Companies weakened 0.76% to close the day at A$2,036.4.
All the sectors but mining gained. Energy segment was a substantial gainer as it jumped 2.8% post an increase in oil rates.
However, the materials segment suffered a fall of 0.47% because of dropping iron ore futures. But the major gold miners performed well.
The tech stocks mildly went down by 0.35%.
Also read: Three stocks to grab for a quick view
Which stocks stole the limelight?
It would not be an exaggeration to say that Crown Resorts Limited (ASX:CWN) was the most active stock of the day. Posting gains of 21.399%, the stock ended at A$11.970 per share, with market capitalisation at A$6.67 billion, backed by the announcement that it had received a A$8 billion takeover offer from Blackstone.
The next newsmaker was Red Sky Energy (ASX:ROG), which has completed testing at a prospective site and witnessed its share price skyrocketing up to 70%. The stock closed 50% higher, at the share price of A$0.003 each.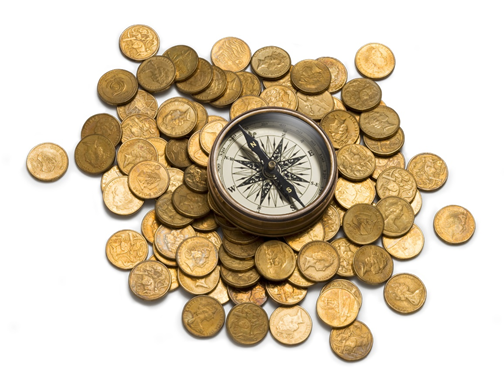 Image Source: © Cammeraydave I Megapixl.com
The share of media and entertainment Company Netccentric Ltd (ASX:NCL) rose as much as 21.7% to A$0.28, its highest since 3 March 2021. The firm announced incorporation with Shopify, which allows Shopify merchants to sell their products via live video streaming.
Elementos Limited (ASX:ELT) marked huge gains up to 37.5%. However, it ended at A$0.013, up 8.333%. The Company announced that two of its new drill holes at flagship Oropesa Tin Project in Spain had intersected significant, high-grade tin mineralisation zones.
The share price of an important pharma stock Anteotech Ltd (ASX:ADO) ended at A$0.265 per share, 11.111% higher. It went up and gained as much as 17.777%. The Company shared an update in the morning that a COVID-19 ART clinical study conducted and reviewed by the Victorian Infectious Diseases Reference Laboratory (VIDRL) had garnered positive outcomes.
Adding to the winning spree, was QEM Limited (ASX:QEM), which closed 53.3% up. QEM shares have been on rise ever since the Company declared it was exploring opportunities in green hydrogen. This was followed by IDT Australia Limited (ASX:IDT), which ended the session 52.6% higher. Also, Kore Potash PLC (ASX:KP2) closed the session 52.4% higher Monday.
Do read: 5 Penny Stocks making big moves today
Other stocks in news
Telstra Corporation Limited (ASX:TLS) was surely one of the most buzzing stocks of the day. The Company has shared an update on the proposed legal restructure of its infrastructure assets. The stock ended Monday's session at A$3.250 per share, 1.246% higher.
Fortescue Metals Group Limited (ASX:FMG), another stock which was traded the most, ended in red zone, shedding up to 4.25%. FMG shares have been watchful since Monadelphous Group Ltd bagged a 5-year crane services contract with the Company.
Overall, the sentiment of the market remained a mixed bag. Also, since it was the first trading day of the week, shares were traded cautiously. However, the index regained some of the momentum it had lost during the past week.