Qantas Airways Limited (ASX:QAN) released a market update today, highlighting that the re-opening of Australian borders would boost Qantas Group's financial position and allow the group to return to 68 per cent of the pre-pandemic domestic capacity.
Border Re-opening To Keep the Balance Sheet Buoyant Ahead
The announcement primarily discussed the impact of borders re-opening, progress on cost reduction programs, and the strong performance of the Loyalty and Freight divisions.
In early November 2020, Chairman Richard Goyder mentioned that the airline was in a "survival mode". However, it now seems to be going into a "recovery mode" with the Company anticipating a recovery in the balance sheet during the second half of the financial year 2021.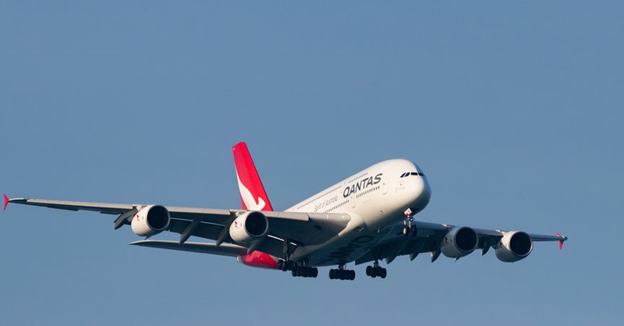 Image Source: Shutterstock
To Know More, Do Read: Qantas (ASX:QAN) "in a survival mode", States Chairman At the Virtual AGM
QAN mentioned that the group would be posting a substantial statutory loss for FY2021. It anticipates being close to breakeven at the underlying EBITDA level in the first half.
Furthermore, the group estimates that net cash flow for the second half should remain positive (excluding redundancies).
However, the estimated recovery during the financial year 2021 assumes that there would be no material domestic border closures ahead. Moreover, it also assumes that there would be no material international travel until the end of June 2021, except an increase in Trans Tasman flying to New Zealand.
Cash Adequacy
As the end of November 2020, the group held liquidity of $3.6 billion, including $2.6 billion in cash and $1.0 billion in an undrawn revolving credit facility. Furthermore, the revolving credit facility is anticipated to increase by $500 million ahead of the end of the current year to bring in additional liquidity.
Path to Recovery and Business Performance
Qantas' own program of restructuring seems to be moulding well as QAN remains on track to deliver $600 million in structured cost benefits in FY2021 under its recovery plan unveiled in June 2020. It expects reaching an annual cost improvement of $1 billion from FY2023 onwards.
Furthermore, QAN anticipates that the domestic capacity would increase to 68 per cent of pre-crisis levels in December 2020 while surging ahead to 80 per cent by the third quarter as compared to 20 per cent and 40 per cent in Q1 and Q2, respectively.
Moreover, with the increase in domestic capacity, QAN estimates its own market share of more than 70 per cent to remain intact.
©Kalkine Group 2020
On the business front, QAN mentioned that the Freight segment is performing well due to the spike in e-commerce volumes across its domestic freighter network and higher yields on the international freighter network.
QAN stock traded at $5.500 (as on 3 December 2020, 11:10 AM AEDT), down by 0.05 per cent against its previous close on ASX.