The Australian Renewable Energy Agency (ARENA) has provided $2.6 million in funding for the country's first renewable hydrogen demonstration plant in Denham. The move highlights the Morrison Government's support towards the development of the nascent hydrogen sector across the continent.
Horizon Power's First-of-its-Kind Renewable Hydrogen Plant
State Government-owned, commercially focused electricity company Horizon Power has proposed the renewable hydrogen plant, which will be the first-of-its-kind demonstration. The plant will test the technical capability to dispatch hydrogen as a power source in remote microgrids on the domestic level.
Furthermore, the proposed project will utilise solar and renewable hydrogen generation, which coupled with storage, will provide 526 megawatts hours of dispatchable renewable electricity a year. The plant is expected to provide power for ~ 100 households across Denham.
Also, the plant will feature a 704-kilowatt solar farm, 100-kilowatt fuel cell, 348-kilowatt electrolyser, hydrogen compression and storage. The plant will utilise renewable energy to power the electrolyser, producing storable hydrogen, that could be utilised later in a fuel cell to deliver electricity.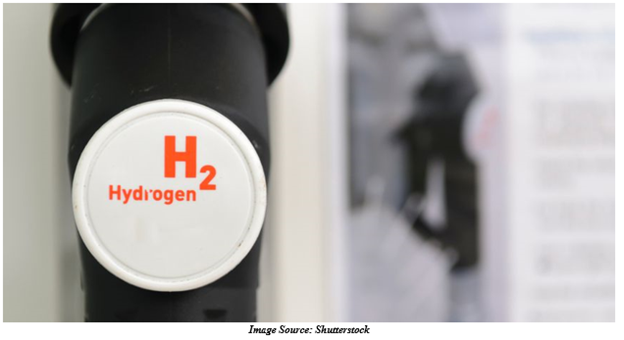 Interesting Read: Australia to tap the global opportunity for Hydrogen, the fuel of the future
WA Government Backs the Project
In a bid to fast-track the project development and demonstrate its support towards the stimulus aimed at developing the renewable hydrogen gas sector, the WA government has decided to provide a $5.7 million funding under the Recovery Plan. Moreover, a $1 million funding has been provided from the Renewable Hydrogen Fund of the state government.
Horizon Power CEO Stephanie Unwin has highlighted that the project holds potential to be an environmental game changer for many remote towns across WA and other similar locations across the continent.
Construction work is anticipated to commence in August 2021 and commissioning is expected in December 2021.
Also Read: Hydrogen comes to Australia's rescue to meet net-zero emissions
Several Renewable Hydrogen Projects Surfacing Across the Continent
With the renewable hydrogen plant project grabbing headlines for testing the commercial reliability of such ventures, many such projects are now securing strong funding from various states.
During the current year, the Tasmanian government has announced a $50 million funding for such projects under its action plan. Initially, the government is targeting a 100-megawatt hydrogen production plant with the potential to amplify into a 1,000-megawatt facility.
To Know More, Do Read: Tasmania Purposes to Increase 2022 Renewable Output by Twofold- Hydro a Supporting Pillar
Several other domestic players are working towards the development of export-scale renewable hydrogen plants. For instance, during mid-November, Origin Energy Limited (ASX:ORG) announced its plan to conduct a $3.2 million feasibility study for constructing a 500-megawatt export-scale green hydrogen and ammonia plant across the Bell Bay region. The Company received a funding of $1.6 million from the Tasmanian government.
To Know More, Do Read: Origin Energy (ASX:ORG) Goes Green, Eyes Green Hydrogen Plant In Tasmania