Summary

Innovative Australian company Nanollose has applied a patent for a superior tenacity lyocell fibre with Grasim Industries.
The joint patent will provide the two companies additional IP as well as a premium fibre.
Following the patent filing, Nanollose and Birla Cellulose will focus on the pilot-scale production of the fibre.
Shares of ASX-listed Nanollose Limited (ASX:NC6) surged on the ASX today trading an impressive 68.831% higher at A$0.130 (at AEDT 2:35 PM). The massive jump follows the significant announcement made a day earlier regarding a joint patent application for high tenacity lyocell fibre.
Let us look at the Company's business in brief and the recent announcement that has garnered considerable attention:
About Nanollose Limited
ASX-listed innovative Australian company Nanollose Limited utilises an eco-friendly fermentation method for manufacturing fibres to replace conventional plant-derived cellulose fibres with a sustainable alternative. Cellulose forms an enormous part of items used for hygiene products, clothing, and paper.
Nanollose filed a patent application for high tenacity lyocell fibre
On 13 January 2020, bio-materials company Nanollose Limited announced that with Grasim Industries Limited it had filed a joint patent application for a high tenacity lyocell fibre. The lyocell fibre is produced from Microbial Cellulose.
The patent application is named "High Tenacity Lyocell Fibres From Bacterial Cellulose and Method of Preparation". It represents a significant advancement for the previous viscose versions of nufolium™ and nullarbor™.
Moreover, fibre experts at Fibre Innovation Centre and Grasim Pulp have manufactured nullarbor fibre using the lyocell process. This fibre made by the lyocell process is finer than silk and significantly stronger than other conventional wood pulp lyocell.
Lyocell, a form of rayon, is prepared by using a closed-loop process. The process comprised of low demand for chemical and water usage along with the low waste generation. This makes the fibre environment-friendly which leads to increased demand from the clothing brands.
According to some industry experts, the lyocell market is anticipated to growing with a CAGR of ~8%, worth ~US$1.5 billion, by 2024. The growing demand offers substantial opportunity for Nanollose, Birla Cellulose and Grasim.
On 30 January 2020, NC6 announced a collaboration agreement with Grasim Industries to exclusively develop, commercialise Tree-Free fibres of Nanollose including nullarbor™ and nufolium™.
Pilot production of commercial quantities of fibre
After the patent filing, Nanollose and Birla Cellulose will focus on the pilot-scale for manufacturing primary commercial quantities of fibre. The companies are also anticipating commercial agreements with several fashion brands.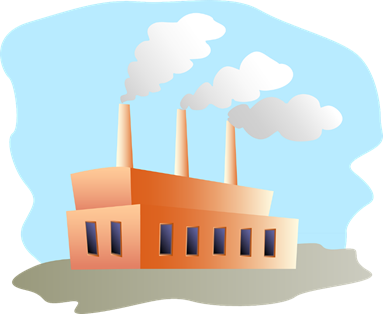 Notably, the patent application bolsters the IP portfolio of both companies as well as offers protection to this innovative Tree-Free fibre technology.
Nanollose Executive Chairman Dr Wayne Best commented on the patent filing:
Adding to this Dr Aspi Patel CTO of the Aditya Birla Group and Birla Cellulose, stated: