Highlights

Gold Road has withdrawn its bid to acquire gold explorer, Apollo Consolidated Limited.
Ramelius Resources has revised its bid to AU$0.34 cash per share and 0.1778 shares of RRL for each share of Apollo.
Gold Resources is holding 19.9% interest in Apollo and has yet to decide what it intends to do with its shareholding.
Gold Road Resources (ASX:GOR) has decided to withdraw its all-cash bid for the acquisition of Apollo Consolidated Limited (ASX:AOP). The decision came after Ramelius Resources (ASX:RMS) revised its takeover bid to AU$0.34 in cash 0.1778 Ramelius shares per Apollo share.
Related read: ASX small cap gold stocks to look out for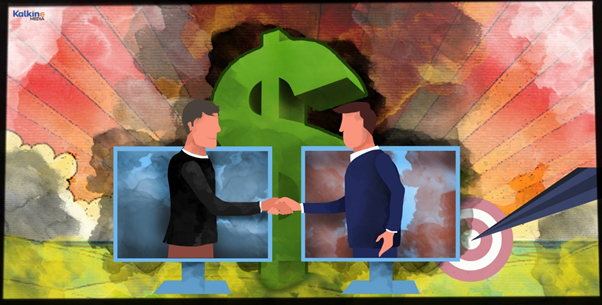 Copyright © 2021 Kalkine Media
Earlier, Gold Road had made an unconditional off-market cash offer of AU$0.56 per Apollo share. The Company does not intend to improve its previous bid and has formally withdrawn its offer. Gold Road already controls 19.9% shareholding interest in Apollo. The Company has not yet decided what it intends to do with its shareholding interest in Apollo.
The share price of Apollo slid 4.6% today after the news. AOP gained nearly 65% in the last month alone. GOR shareholders welcomed the decision as the share price appreciated nearly 3.26% following the significant update.
Related read: Six ASX-listed gold stocks for 2022
What options does Gold Road have now?
Gold Road holds 58,324,117 or 19.9% shares of Apollo. The Ramelius offer is expected to close by 8 December 2021. Now that Gold Road has withdrawn its standing bid for the takeover, it is left with three options: -
Liquidate its shareholding interest prior to the expiry of the offer.
Accept Ramelius's offer.
Do not accept Ramelius offer and do nothing.
Apollo owns and operates Lake Rebecca, Yindi, Larkin and Louisa gold projects in Western Australia and the Bagoe and Liberty greenfield gold projects in Côte d'Ivoire. The acquisition of Apollo would have provided an opportunity to diversify its asset portfolio and gain control over low-risk assets in premium mining jurisdictions.
Related read: Here's how ASX-listed gold miners have fared after a fall in gold prices
Gold Road holds significant exposure to gold assets in Tier-1 geographies. The Company operates exploration projects in highly prospective Yamarna Greenstone Belt in WA. The Company owns a 50% stake in the Gruyere gold mine, a world-class gold mine, which commenced production back in 2019. The Gruyere gold mine is expected to produce 350,000 ounces of gold annually by 2023.
Related read: Top ten fully franked gold stocks with high dividend yield