Summary

Westpac shares ended 0.3% lower after the lender sold its New Zealand life insurance business.
Abacus Property's shares fell after the company announced the purchase of five assets worth AU$160 million.
Carnarvon Petroleum dropped after it announced a joint venture to produce renewable diesel and other sustainable products.
Ramelius Resources' shares fell 6% on missing production target for the financial year 2021.
EML Payments rose as much as 6.5% on a strong earnings outlook for FY21.
The Australian share market closed lower after a volatile session on Tuesday amid a sell-off in rate-sensitive health, tech, and bank stocks after the Reserve Bank announced winding back of its emergency COVID-19 stimulus support. The S&P/ASX200 ended 53.20 points or 0.73% lower at 7,261.80, dropping below its 20-day moving average, paring early gains.
The central bank maintained the status quo on policy rates, including its target of 10 basis points for the cash rate and the government bond. At the same time, it tweaked its weekly bond purchases from AU$5 billion to AU$4 billion until November.
Despite volatile trade and a major imminent event, a few stocks have gathered more attention than the broader market. Here's a list of five such stocks.
Westpac sells New Zealand insurance biz for AU$373M
Image source: © Nilsversemann | Megapixl.com
Westpac Banking Corporation (ASX:WBC) shares gained as much as 0.9% to AU$25.75 after the lender announced a plan to sell its life insurance business. Paring early gains, the stock closed 0.3% lower at AU$25.45 following the RBA policy announcement.
The lender has sold its New Zealand life insurance business for AU$373 million (or NZ$400 million) to Fidelity Life Assurance Company, a locally owned life insurer. The bank has also signed a 15-year agreement to distribute life insurance products to Westpac's New Zealand customers.
In an exchange filing on Tuesday, Westpac said that the deal is expected to complete by the end of 2021, subject to requisite approvals. The lender, one of Australia's "big four" banks, said that the sales proceeds are expected to result in a post-tax gain and will add around 7% to Westpac Group's common equity tier 1 capital ratio. Besides, the transaction will also include ongoing payments from the distribution pact to Westpac New Zealand.
The move is a part of the lender's strategy to simplify business and focus on core operations. The lender is also reportedly in talks with Japan's Dai-Chi Life, TAL and Resolution Life to sell its Australian life insurance business.
Westpac New Zealand, a part of Westpac's New Zealand operations, had annual in-force premiums of AU$139 million (NZ$149 million) as of 31 March 2021.
Abacus Property buys five assets worth AU$160M
Image source: Shutterstock.com
Abacus Property (ASX: ABP) shares declined 1.5% to AU$3.21 after the real estate investment trust said it had purchased five assets worth AU$160 million from Storage King, the self storage group. The acquisition will be funded from existing debt facilities and is expected to complete on 3 August 2021.
As per the company, the portfolio of five assets provides more than 25,000 square metres of net lettable area located within the premium inner Sydney Significant Urban Area.
The portfolio comprises three mature stores located in Chatswood, Artarmon and St Leonards, one store in the later stage of stabilisation located in Dee Why, and one recently developed store located in Pymble.
Carnarvon Petroleum to form a JV with Frontier Impact Group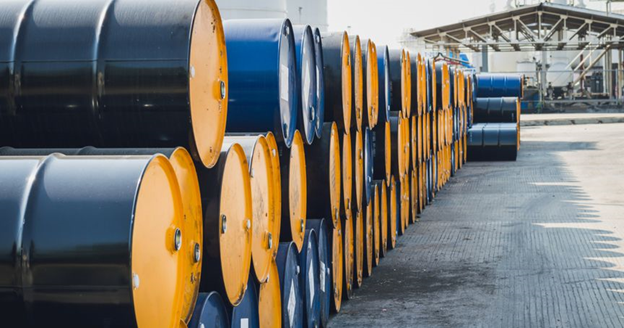 Image source: RachenStocker, Shutterstock.com
Shares of Carnarvon Petroleum (ASX: CVN) closed 1.75% lower to 28 Australian cents after the oil and gas exploration company said it had formed a joint venture to produce renewable diesel and other sustainable products.
The company has formed a joint venture with Frontier Impact Group, which is progressing a biorefinery business in Western Australia to produce renewable diesel and other precious products.
As per the deal, both the companies will own a 50% equity stake in the joint venture, with Carnarvon set to invest AU$2.6 million in seed capital to enable the first project to reach financial close, which is expected by early 2022.
Ramelius Resources misses gold production target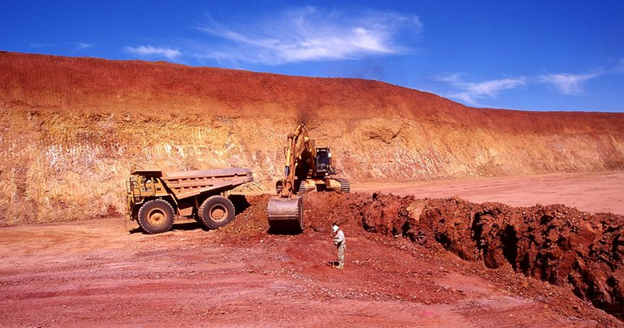 Image source: © Slovegrove | Megapixl.co
Gold miner Ramelius Resources Limited (ASX:RMS) saw its shares falling as much as 6% to AU$1.64, their lowest level since 3 May 2021, after the company missed the production target for the financial year 2021.
The company said that numerous rainfall events and COVID-19 lockdown restrictions hit production from the Edna May production centre in Western Australia.
In an exchange filing, the company said it registered gold production of 272,109 ounces in FY21, below its guidance range of 275,000 ounces to 280,000 ounces. Besides, the June-quarter gold production stood at 61,840 ounces, missing the guidance range of 65,000 ounces to 70,000 ounces.
RBC forecasts upbeat earnings outlook for EML Payments
Copyright © 2020 Kalkine Media
Payments solution provider EML Payments Limited (ASX:EML) rose as much as 6.5% to AU$3.80 on Tuesday, extending the previous five sessions' gains.
The company's shares gained momentum after brokerage firm RBC Capital Markets upgraded the company's FY22 and FY23 EBITDA estimate to be AU$73.6 million and AU$101.9 million, up 2% and 10%, respectively, over its previously announced outlook.
The brokerage has upgraded rating to "outperform" from "sector perform" and lifted the price target to AU$4.5 from AU$3.5, as per the Refinitiv data.