Highlights

The ASX 200 declined as much as 1.1% to hit a low of 7,440.10 by lunchtime.
All the 11 sectors were bleeding in red, while energy declined the most.
The top loser on the ASX was iron ore miner Fortescue Metals.
Appen, Alumina, ZIP Co, Nickel Mines and Flight Centre Travel Group topped the gainers' chat.
New South Wales reported 1,281 new local cases and five deaths in the past 24 hours.
Australian shares continued to witness a surge in selling in afternoon trade on Monday as ex-dividend stocks dragged the market lower. Weak cues from Wall Street coupled with concerns about delta variant derailing economic growth also injected negativity in the market. The biggest drag on the market was Fortescue Metals, which nosedived nearly 9% after the iron ore miner turned ex-dividend today.
The ASX 200 was currently trading lower by 56.50 points or 0.75% to 7,466.40 by lunch. Early today, the index opened in the red and declined as much as 1.1% to hit a low of 7,440.10.
In a rare sight, all 11 sectoral indices were bleeding in red, while the energy sector declined the most. The energy sector was down over 2%, followed by consumer staples, which fell 1.3%. Material, health care, financial and A-REIT traded lower by 1% each. Among others, telecom, consumer discretionary, industrial and utilities also witnessed a surge in selling activity.
COVID-19 cases continue to grow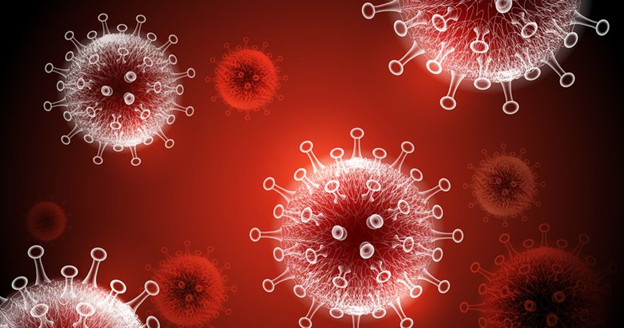 Image source: CKA, Shutterstock.com
On the COVID-19 front, Australia's two most populous states of New South Wales and Victoria continued to grapple with soaring COVID-19 cases, as there seemed to be no let-up in sight for outbreak that started in mid-June. NSW reported 1,281 new local cases and five deaths in the past 24 hours, while Victoria recorded 246 infections as the state races to vaccinate people to curb the spread of its Delta outbreak. NSW Premier Gladys Berejiklian says that the state is likely to reach a peak in COVID-19 cases in the next week or so. Meanwhile, in a respite to Queenslanders, the state faces 'less risk' of lockdown as it reported no new local cases of COVID-19, while the total number of active cases stood at 20.
Top gainers and losers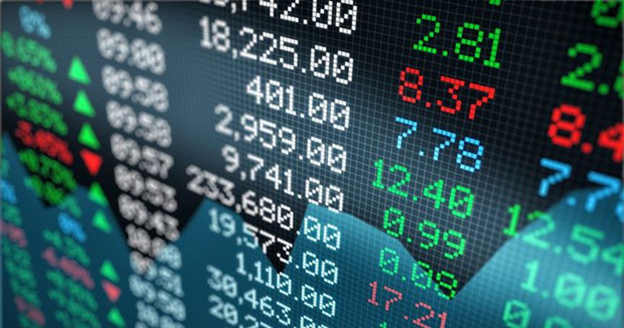 Image source: lucadp, Shutterstock.com
Blue-chip miner Fortescue Metals (ASX:FMG) topped the losers' chart by falling 8.85%. Some of the other top laggards were healthcare firm Pro Medicus (ASX: PME), real estate investment trust Viva Energy REIT (ASX: VVR), realty firm Lendlease Group (ASX: LLC) and gold miner WestGold Resources (ASX: WGX).
On the gaining side, software firm Appen (ASX: APX) was the top performer with a 4.5% gain. Some of the other notable gainers were alumina and bauxite producer Alumina (ASX: AWC), BNPL player ZIP Co (ASX: ZIP), miner Nickel Mines (ASX: NIC) and retail travel outlet Flight Centre Travel Group (ASX: FLT).
Shares in news
Shares of Magellan Financial Group (ASX: MFG) dropped nearly 2% by mid-session after releasing an update on funds under management (FUM) for August. The investment firm posted a 0.3% per cent growth in Retail FUM at AU$31.5 billion, while institutional FUM rose 1% to AU$86.4 billion.
Why is ASX 200 bleeding today?
Mining and civil construction services provider NRW Holdings (ASX: NWH) tumbled over 4% following a business update. The company's wholly owned subsidiary Golding Contractors has inked a five-year contract extension with Southern Cross Fertilisers for its Phosphate Hill operation.
Shares of AMA Group (ASX: AMA) have entered trading halt, pending an announcement related to fund raising. The company said that its shares will remain in a trading halt until Friday or when the announcement is released to the market.
The share price of Premier Investments (ASX: PMV) was down 2% after the company said that Richard Murray has commenced his new role as chief executive officer (CEO). Murray has joined the office a month ahead of schedule.
Washington H. Soul Pattinson (ASX: SOL) shares dipped nearly 3% even as the investment firm expects to report robust earnings in 2021 financial year. The company expects its net profit after tax to nearly double on the back of strong growth in capital value of the portfolio and growing yield.
Shares of Hansen Technology (ASX: HSN) dropped over 11% after BGH Capital withdrew its non-binding acquisition proposal.
Shares of natural beauty company BWX (ASX: BWX) fell over 1% after it issued an update on acquisition of Flora & Fauna, a vegan beauty and lifestyle retailer.
Shares of Suncorp Group remained in focus after Suncorp Bank ventured into the buy now, pay later (BNPL) space in association with Visa, the global leader in digital payments.
The share price of Pinnacle Investment Management (ASX: PNI) traded marginally lower despite announcing underwritten Dividend Reinvestment Plan (DRP).