Australian stocks rallied on 25 November 2020, S&P/ASX200 is up today by 0.8% and trading at 6698 at AEDT 2:34 PM, setting a new 100-day high. The index has reached levels that were last seen in February 2020 and is near to its pre-COVID-19 levels. Energy and financials stocks are trending in the market, while the gold stocks are under pressure.
The gold prices have fallen to a four months lows. The precious metal is losing its shine at a fast rate as investors dump the safe-haven that has served them well during the pandemic. Increasing positivity over COVID 19 vaccine news and increased momentum in US economic growth which is considered inversely correlated to the gold prices, has led the prices of gold to correct and in turn the gold stocks are also under pressure.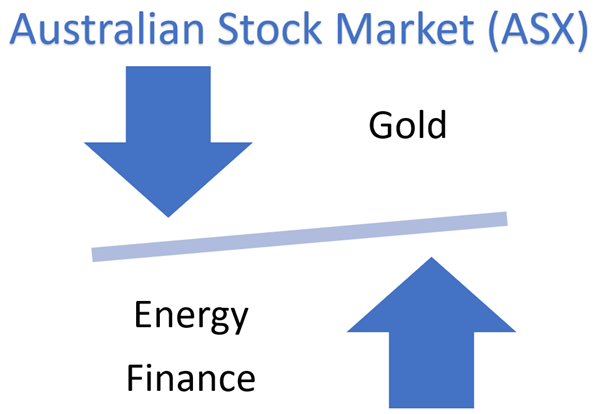 Source: Kalkine Image
Must Read: How would the race to the Oval office and covid-19 vaccine impact on the gold market?
Many pharmaceutical companies worldwide are claiming to show promising results. These positive developments of vaccine pushed the US market to record levels. The Dow Jones index hit 30,000 levels for the first time in history.
Virus vaccine news favored the market and tapered the investor sentiments towards gold, which saw the stock prices decline in a row for two consecutive weeks. US economic growth has also got momentum now, which was in doldrums during the lockdowns and was the major contributor to lifting the gold prices.
Interesting Read: Is the Gold Price Ready to Move Out of Shadows?
Spot gold was trading at USD 1805.64 an ounce on 25 November and has dropped considerably in the past few weeks. The Australian Gold miners were under pressure even as the market has jumped 1 per cent.
Saracen Mineral Holdings (ASX:SAR) was down by 1.68 per cent and was trading at AUD 4.66 with an intraday low of AUD 4.580 and a high of AUD 4.725 on 25 November 2020 at 3 PM AEDT.
Similarly, Evolution Mining Limited (ASX:EVN) other major gold miner was also down by 2.205 per cent and was trading at AUD 4.880 with an intraday low rate of AUD 4.755 and high of AUD 4.950 as on 25 November 2020 at 3 PM AEDT.
Gold Road Resources (ASX:GOR) the other peer in the gold market was also down by 1.695 per cent and was trading at AUD 1.160 with an intraday low of AUD 1.135 and high of AUD 1.175 as on 25 November 2020 at 3:05 PM AEDT.