Summary

Little Green Pharma (ASX:LGP) boosts growth strategy, acquires production facility in Denmark
Talga (ASX:TLG) signs supply deal with Nordic Battery maker FREYR
Peppermint Innovation (ASX:PIL) closes strong on partnership with ECPay
The S&P/ASX200 closed up Tuesday, gaining 106.90 points or 1.48% to 7342.20 and crossing above its 20-day moving average. The index has lost 0.51% for the last five days but sits 0.86% below its 52-week high.
Out of the 11 crucial sectors on the ASX, 10 ended higher along with the S&P/ASX 200 Index. Energy was the best performing sector, gaining 2.24% and rebounding from its recent decline. This sector is off 2.05% for the past five days.
There were several stocks pertaining to these sectors that trended today for various reasons. Let us look at them: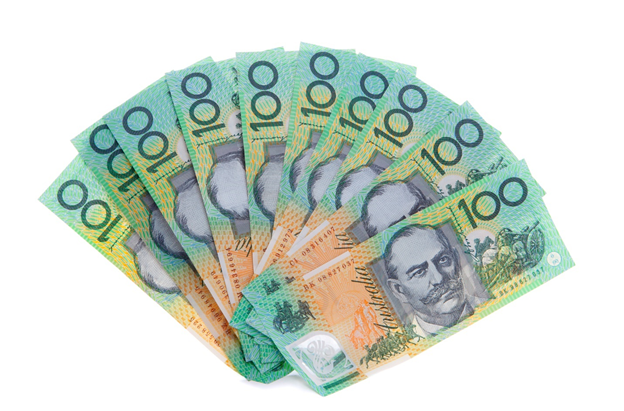 Image: © Showface | Megapixl.com
Webcentral Group (ASX:WCG) gets credit approval for A$16.6 million debt facility from CBA
Webcentral Group Limited (ASX: WCG) has announced that it has received Credit Approval for a AU$16.6 million Debt Facility from Commonwealth Bank of Australia (ASX:CBA).
As per the announcement, the net proceeds of the Debt Facility will be utilised to partially repay the loan from 5G Networks Limited, the current balance being approximately AU$41 million.
The Debt Facility consists of a AU$15 million Market Rate Loan Facility, a AU$1.5 million Bank Guarantee Facility and a AU$0.1 million Credit Card Facility.
The Debt Facility will also reduce the total borrowing costs of Webcentral with the expected interest rate margin of 4.25%, approximately 0.7% lower than the margin charged on the 5G Networks loan.
The Company announcement read that the term for the facility is three years.
The stock WCG closed at AU$0.480 per share today.
Little Green Pharma (ASX:LGP) buys production facility in Denmark
Little Green Pharma Ltd (ASX:LTD) acquired world-class, fully-operational GACP cultivation and GMP licenced medicinal cannabis asset in Denmark. This plant has a capacity to produce in excess of 20 tonnes of biomass per annum including 12 tonnes per annum of dried cannabis flower.
Image: © Stokkete | Megapixl.com
Also, LGP announced it has acquired the Denmark Facility for C$20 million.
The acquisition is a clear strategic fit with LGP's existing operations and capabilities and will immediately provide LGP with additional cultivation and manufacturing capacity and boosting its planned capacity expansion by up to two years.
The Company shared it has got firm commitments to raise AU$27.2 million by way of Placement in connection with the acquisition.
The Placement proceeds will be applied to part fund the acquisition, build the Company's European team and fund capital expenditure works.
The stock LGP closed today's session at AU$0.720 per share, up 10.769%.
Milton Corporation (ASX:MLT) to merge with Washington H. Soul Pattinson
Image: © Gajus | Megapixl.com
Milton Corporation (ASX:MLT) announced today that the firm will merge with Washington H. Soul Pattinson and Company Limited (ASX:SOL) via a Scheme of Arrangement.
The merger will lead to a more diversified Australian investment house.
The focus is to continue long-term market outperformance and growth in dividends. It will help MLT to have a significant step-change in market capitalisation of approximately AU$11 billion with increased index participation. It will be a combination of two great investment houses.
As per the announcement, the management team of Milton will complement WHSP's current investment expertise.
MLT shares closed 15.999% up at AU$5.810 per share backed by the news.
Talga (ASX:TLG) signs supply deal with Nordic Battery maker FREYR
Battery anode company Talga Group Ltd (ASX:TLG) announced it has signed a Memorandum of Understanding in relation to the supply of Talga's Swedish active anode materials (Talnode®) for FREYR's battery cell production under development in Norway.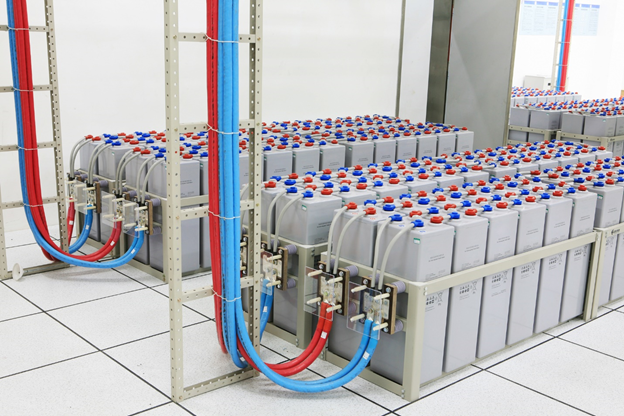 Image: © Zhudifeng | Megapixl.com
Talga and FREYR are dedicated to jointly test and potentially develop large scale, sustainable and competitive solutions to help boost the development of local Nordic supply chains for production of clean, low-cost batteries.
Meanwhile, under the MOU, Talga and FREYR will work towards the commercial supply of Talga's Talnode® range of anode materials for FREYR's planned operations, including customer qualification plant, 5-11 GWh production ramp up and subsequent 32 GWh Giga-factory.
The agreement also includes studies into potential operational synergies such as Talga co-locating operations within FREYR's production facilities for the scale-up of new anode materials and technologies at industrial level for battery manufacturing.
As per the announcement, the deal is for a term of 2 years and is a non-binding one.
Talga shares closed 0.354% higher at AU$1.415 per share.
Cardiex (ASX:CDX) closes strong on partnership with LifeQ for new tech on wearable devices
Medical devices maker CardieX Limited (ASX:CDX) ended 4% up at AU$0.078 on Tuesday.
The Company stated its unit CONNEQT Inc has partnered with LifeQ, a provider of biometrics and health information metrics from wearable devices.
The Company stated under the partnership LifeQ and CONNEQT will develop wearable devices which will provide clinical and lifestyle related health metrics, insights, and solutions for consumers.
Cedar Woods (ASX:CWP) closes up on upbeat outlook
Residential property developer's shares (ASX:CWP) went up as much as 9.1% to AU$7.11; biggest one-day jump since April 2020.
The Company has recorded presales of about AU$439 million as of 31 May versus AU$360 million as of 30 June 2020.
CWP stated its projects in South Australia and Queensland are experiencing strong sales and the trend is likely to continue into FY22 at company's seven land estates across metropolitan Perth.
The stock closed up 6.441% at AU$6.940 per share.
Peppermint Innovation (ASX:PIL) closes strong on partnership with ECPay
Shares of fintech company Peppermint Innovation Limited (ASX:PIL) jumped as much as 17.7% to gain AU$0.02 on Tuesday.
The Company stated it has signed a cash deposit acceptance agreement with the Philippines-based third-party electronic payment provider, Electronic Commerce payments, Inc (ECPay).
PIL informed agreement will allow the firm's online international remittance portal bizmoto's registered agents to physically cash-in money at any of ECPay's partner outlets and stores.
Peppermint will get a system fee for every transaction made at the bizmoto platform.
The stock has hit its highest level since June 10.
PIL shares closed at AU$0.017.