Highlights

The Australian sharemarket was buoyed by gains on Wall Street after the Federal Reserve signaled it may begin easing its extraordinary support measures for the economy later this year.
The ASX200 ended up today, gaining 86 points or 1.18 per cent to 7,382.90.
Shares in the broader Asian markets have advanced; easing concerns about bond payments for China Evergrande set its shares 10.6% higher in Hong Kong.
Bitcoin has returned above USD 42,000 as the broader crypto market bounces back after a sell-off earlier this week
Today, investors seemed to be more relaxed about global economic uncertainties like the easing fears around China property giant Evergrande. The energy sector's continued rise and gains on Wall Street kept the market sentiments high.
The markets & catalysts
The ASX 200:
The index finished the session at the 7370.2 mark, closing 1% higher after starting the week at 7390.4. The index has lost 1.04 per cent for the last five days but sits 3.27 per cent below its 52-week high. All 11 sectors traded higher today along with the ASX 200 Index. IT was the best performing sector, gaining 3.24 per cent and 3.50 per cent for the past five days.
On the new listings side:
Revolver Resources (ASX:RRR) an Australian exploration company focused on the development of copper for the world's accelerating electrification listed on the exchange today following a successful Initial Public Offer that raised over AUD 12 million. West Australian-based gold exploration company IRIS Metals (ASX:IR1) was also launched on the ASX after the completion of an AUD 7 million IPO.
Copyright © 2021 Kalkine Media
Iron ore remained a hot topic of discussion:
Its roller-coaster ride in 2021 has not been showing any sign of easing yet. Prices are ending an unprecedented slump to move sharply higher. Investors are monitoring the boiling debt troubles at China Evergrande Group. The steelmaking material's prices have soared over 16 per cent, surging back above USD 100 a tonne from their lowest close in over one year.
Events around Evergrande have already startled the market earlier this week. Experts opine that the iron-ore demand squeeze could continue as China's now mature steel sector faces further caps on production.
RELATED READ: Here's how Evergrande's financial crisis is affecting ASX miners
On the economy side:
The Australian dollar managed to hold its position, owing to stronger commodity prices. It traded over USD 72¢, close to where it ended yesterday's session. Meanwhile, The Federal Open Markets Committee (FOMC) left monetary policy unchanged at its September meeting. FOMC is now evenly divided on whether interest rates should be lifted in 2022 or 2023.
The Federal Reserve Board's Open Market Committee shifted towards a more optimistic view of the outlook for the US economy at this week's meeting.
Top gainers and losers of the day
The top performer on the ASX pack was media titan News Corp Limited (ASX:NWS), that has doubled its share repurchase program to USD 1 billion. Shares surged over 8 per cent. It was followed by Corporate Travel Management Limited (ASX:CTD), which was up 6.6 per cent. e-commerce company Kogan.com Limited (ASX:KGN) was in the third position of gainers with its shares up 6.19 per cent.
The last two positions were bagged by companies from the energy sector- Whitehaven Coal Limited (ASX:WHC) and AGL Energy Limited (ASX:AGL).
On the flip side, Reliance Worldwide Corporation Limited (ASX:RWC) topped the losers' chart by falling over 2 per cent . Some of the other top laggards were from the materials sector- Ramelius Resources Limited (ASX:RMS), Northern Star Resources Ltd (ASX:NST) and Evolution Mining Limited (ASX:EVN). Transurban Group (ASX:TCL) shares also plummeted by 1.27 per cent.
Markets beyond Australia
Shares in the broader Asian markets have advanced, supported by assurance of not making default on debt payment by embattled China Evergrande Group, though default risks still remained for the property giant.
Copyright © 2021 Kalkine Media
South Korean shares fell on Thursday as investors assimilated the US Federal Reserve's signals to taper bond purchases by the end of the year. Indian shares edged up in early trade on Thursday near record highs, led by metal and banking stocks. Investors overlooked signs of a slightly hawkish tilt by the U.S. Federal Reserve overnight.
The Shanghai Composite gained 1.14 per cent , while the Nikkei 225 led the Hang Seng lower. They fell 2.07 per cent and 0.27 per cent respectively.
Easing concerns about bond payments for China Evergrande, the world's most indebted real estate company, sent its shares 10.6 per cent higher today in Hong Kong.
The benchmark S&P 500 had jumped earlier for the first time in five trading sessions. US stocks finished higher on Wednesday after the Federal Reserve signaled to taper its stimulus soon, while an ease in concerns around Evergrande also lifted the sentiment. The Dow Jones and the NASDAQ Composite jumped 1 per cent each, while the S&P 500 rose 0.95per cent . The yield on the 10-year Treasury note wound up little changed at 1.30 per cent .
Market sentiments are likely to continue their sinusoidal trends. In a statement issued earlier today, the Fed said that it may start raising its benchmark interest rate sometime next year, earlier than it envisioned three months ago.
The crypto market performance
Bitcoin has returned above USD 42,000 as the broader crypto market bounces back after a sell-off earlier this week. Traders are expecting volatility to remain elevated ahead of bitcoin's September options expiry tomorrow.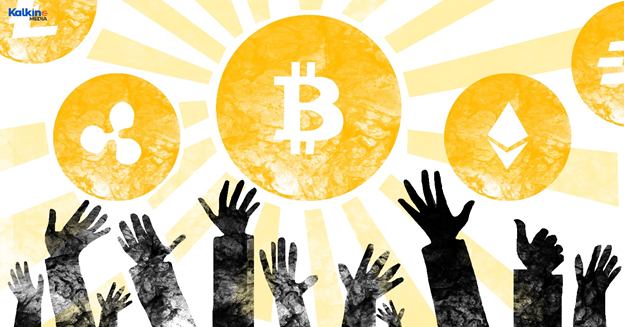 Copyright © 2021 Kalkine Media
Major crypto options exchanges are due to settle billions of dollars' worth of bitcoin options contracts tomorrow. Meanwhile, the market for non-fungible tokens (NFT) continues to heat up with a growing presence of long-term holders.
Now if bitcoin breaks above USD 50,000, traders who sold calls expecting a bearish move or consolidation may consider hedging, that is buying the cryptocurrency in the spot or futures market to lessen losses arising from the short call position. That could put upward pressure on the cryptocurrency, quickening gains.
Interestingly, the US Federal Reserve has hinted that it could start to scale back, or taper, its monthly asset purchases sooner rather than later. Besides, the central bank's pandemic stimulus programs can be reversed in November. Fed officials also anticipate a rise in interest rates by the end of next year.
Now here's is some food for thought- tighter monetary policy could be a headwind for assets deemed to be risky such as equities and cryptocurrencies.