Summary

The Australian share market opened flat on Wednesday, just 0.50 points higher, at 7342.70.
On Tuesday, the ASX 200 ended 1.5% higher, at 7,342.2 points.
US stocks rallied overnight, and NASDAQ closed at an all-time high.
The Australian share market opened flat on Wednesday, just 0.50 points higher at 7342.70, after US stocks rallied overnight and NASDAQ closed at an all-time high as investors purchased technology and other growth stocks.
On Tuesday, the ASX 200 ended 1.5% higher, at 7,342.2 points.
Meanwhile, the Dow Jones rose 0.2%, the S&P 500 gained 0.51% and the tech-heavy NASDAQ added 0.79%. Wall Street jumped after Federal Reserve Chairman Jerome Powell continued to reiterate that the recent increase in inflation would prove temporary.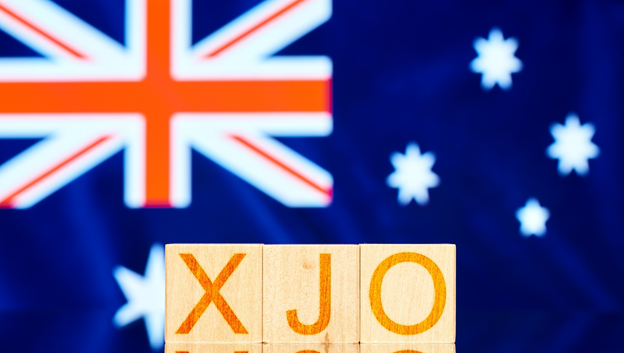 Source: ©Shimanovichs | Megapixl.com
READ MORE: Which are the hot ASX-listed battery stocks?
What has happened so far?
By 10:30 AM (AEST), the ASX 200 was trading 0.28%, or 20.40 points lower, at 7,321.80.
The index has lost 0.87% in the last five days and sits 1.14% below its 52-week high. The index was dragged down by energy sector, which traded 1.2% lower. Beach Energy fell 1.5% and Santos dropped 1.5%.
Health Care and Financials were also down.
While Pilbara Minerals recorded the biggest gain of 3.5%, Seek added 2.2% at the opening.
Information Technology traded over 1.2%, and Materials was up 0.25%.
The broader All Ordinaries index was down 0.24%, while the ASX 200 VIX Index was down 4.575%.
Source: ASX website; as of 10:30 AM (AEST)
Australian dollar and bond yields
The Australian dollar was trading 0.08% lower, at 0.7548. The US dollar index fell 0.14% to 91.75 on Tuesday.
After rising above 1.5%, yields on benchmark 10-year US Treasury notes were down to 1.4801% at closing on Tuesday. The Australian 10-year bond yield was trading 1.35% lower, at 1.537.
READ MORE: Afterpay vs Zip: Which stock is more valuable?
Commodity sector
Brent crude futures rose above US$75 a barrel for the first time in over two years, before giving up gains later during the day. It was down 0.32%, to US$74.66 per barrel, while WTI crude futures was last down 0.8%, to US$73.04 a barrel.
The crude oil WTI futures were trading 0.21% lower, at US$73.
Spot gold fell 0.3% to US$1,777.91 an ounce by 1:35 PM EDT, while the US gold futures for August delivery settled 0.3% down, at US$1,777.4 an ounce.
Gold futures were trading unchanged at US$1,777.35.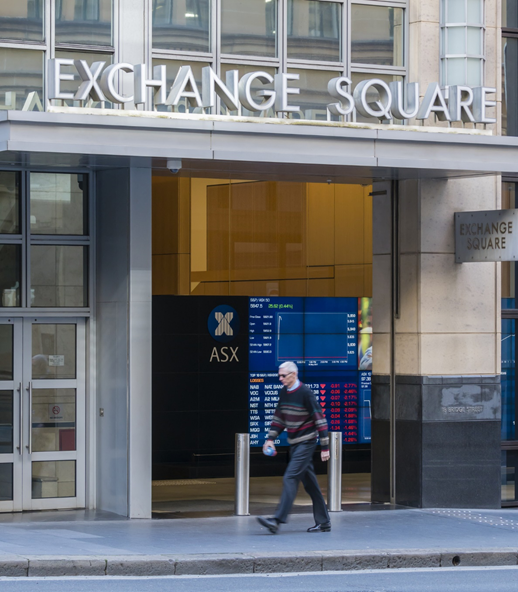 Source: ©Ymgerman | Megapixl.com
Metals update
The benchmark iron ore futures in China declined for a second session in a row, narrowing its gains in 2021 to 31% from more than 50% gain at the peak. Iron ore futures closed the session 2.7% down, at 1,139 yuan a tonne.
On Tuesday, copper prices ticked up from 10-week lows. However, copper futures were trading 0.06% higher, at US$4.2320.
READ MORE: Surefire Resources' scoping study paints a bright picture for Perenjori Iron Project
Newsmakers
Costa Group (ASX:CGC) announced that it has signed binding agreements with a group of companies to acquire the business and assets of 2PH Farms and its related entities for AU$200 million.
Stockland (ASX:SGP) has assured that its dividend would be in line with guidance. The company estimates that its distribution for the six months to 30 June 2021 would be 13.3 cents per ordinary stapled security.
The Early Trades || ASX 200 Today: Will Energy Stocks Continue To Weigh On The Market?
Sky (ASX:SKT) has confirmed partnerships with Australia's NRL (National Rugby league) and New Zealand Rugby League (NZRL) through to the end of 2027, under which Sky would continue to bring sports fans every match of the NRL, the Stateof Origin series, and all the NZRL-run matches involving the Kiwis and Kiwi Ferns.
Catapult Group (ASX:CAT) would acquire SBG for an acquisition price between AU$40 million and AU$45 million to accelerate growth in an 'unpenetrated section' of its core market.
BetMakers (ASX:BET) said that it has acquired Form Cruncher and Swopstakes' betting product. The company would pay a cash payment of AU$634,750 and a performance payment of up to AU$15million.