Summary

The Australian share market gained in the early trade, even as US stocks snapped their rally.
The RBA in its July policy meeting held the cash rate on expected lines at 0.1% and highlighted the ongoing coronavirus outbreaks as a key near-term uncertainty.
On Wall Street, the three major stock indices ended mixed in the overnight trade.
The Australian share market opened marginally lower on Wednesday, a day after Reserve Bank of Australia (RBA) decided to pare its bond buying program or taper the domestic quantitative easing (QE). The benchmark ASX 200 started the trading session 6.30 points lower at 7,255.50.
By 10:30 AM (AEST), the ASX 200 gained and was trading 0.17% higher at 7,274.50.
On Tuesday, the benchmark index reversed gains made in the morning trade to end 0.7% lower at 7,261.8 points. The RBA in its July policy meeting held the cash rate on expected lines at 0.1% and highlighted the ongoing coronavirus outbreaks as a key near-term uncertainty.
The Opening Bell || Will ASX 200 Retain Its Early Morning Strength?
Domestic investors would closely track the impact of virus-led lockdown in Sydney, which is set to be extended by a further one week to 16 July.
On Wall Street, the three major stock indices ended mixed overnight. The Dow led the day's fall, while financials pulled down the S&P 500 along with energy shares. The NASDAQ ended with a gain. The Dow Jones was 0.6% down, while the S&P 500 was down 0.2%. The tech-heavy NASDAQ Composite registered a gain of 0.17%.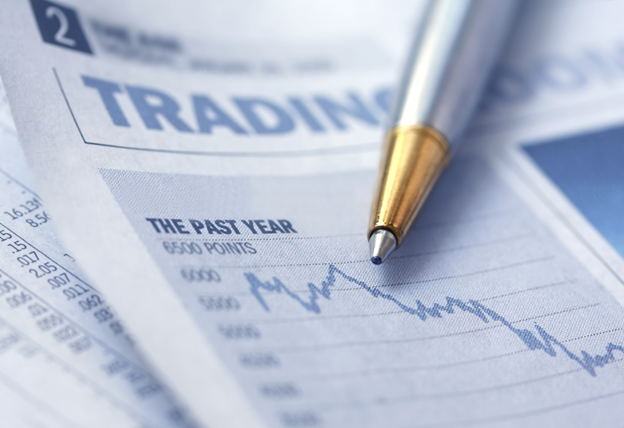 Source: © Robynmac | Megapixl.com
What has happened so far?
The index has lost 0.56% during the last five days and sits 1.81% below its 52-week high.
Australian shares gained in the early session, lifted by Challenger which surged after the report that Apollo Global has completed a strategic stake in the company. Healthcare stocks advanced, with Cochlear adding 2.4%, ResMed rising 2.1% and CSL gaining 2.2%. Healthcare and information & technology were up over 1%.
READ MORE: Which are the 10 hottest ASX-listed multi-bagger resource stocks?
Source: © Stbernardstudio | Megapixl.com
READ MORE: A glance at the top dividend stocks for the financial year 2022
However, energy stocks traded on a weak note due to volatile oil prices. Industrials, materials, metals & mining, resources, and utilities traded in red.
The broader All Ordinaries index was up 0.119%, while the ASX 200 VIX Index was down 1.171%.
Source: ASX 200 website; as of 10:30 AM (AEST)
Bonds and dollar
The Australian 10-year bond yield was trading 6.68% lower, at 1.384. The yield on 10-year Treasury notes was down 6.4 basis points to 1.368%, hitting a low of 1.352%, its lowest since 24 February 2021.
The Australian dollar was trading 0.06% lower, at 0.749. The US dollar index was up 0.328% at 92.550.
READ MORE: Five exciting ASX-listed cannabis stocks for FY2022
What has happened in the commodity space?
On Tuesday, crude oil retraced from higher levels after the Organization of the Petroleum Exporting Countries (OPEC) and allies cancelled a meeting over plans to increase production.
Brent crude fell 3.4% to close at US$74.53, lower by US$2.63 per barrel. West Texas Intermediate (WTI) crude futures settled 2.4% down at US$73.37 per barrel.
While Brent oil futures were trading 0.11% lower at US$74.84, WTI futures were trading 0.42% lower at US$73.68.
On Tuesday, gold prices higher, bouncing above an important level of US$1,800. US gold futures closed the session 0.6% higher at US$1,794.2 per ounce.
Gold futures were trading 0.09% higher, at US$1,795.75.
Metals update
Chinese steel futures surged on Tuesday due to higher raw material prices. Iron ore futures for the September month delivery on the Dalian Commodity Exchange (DCE) closed the session 2.8% higher at 1,231 yuan a tonne.
Three-month copper on the London Metal Exchange (LME) fell 2.5% to US$9,270 per tonne by 1620 GMT, after hitting a high of US$9,632.50, its highest since 16 June 2021.
Copper futures were trading 0.08% higher, at US$4.2530.
READ MORE: Top ten fully-franked gold stocks with high dividend yield
Newsmakers
Splitit (ASX:SPT) announced the launch of a global in-store offering to new and existing merchants with a brick-and-mortar presence.
Hit by difficult trading conditions in the second half of FY2021, CleanSpace Holdings (ASX:CSX) expects a revenue (unaudited) of AU$10.2 million, down from AU$39.7 million in the first half, with full year revenue of AU$49.9 million.
MyDeal (ASX:MYD) reported record gross sales of AU$218.1 million for the financial year 2021, up 111% compared to the previous year.
Woodside Petroleum (ASX:WPL) said that Woodside Energy (Senegal) has completed the acquisition of the entire participating stake of FAR (Senegal) in the Rufisque Offshore, Sangomar Offshore and Sangomar Deep Offshore joint venture.
Change Financial (ASX:CCA) announced the appointment of Tony Sheehan as Chief Financial Officer (CFO), effective 19 July 2021.
READ MORE: 5 small cap ASX stocks to look at