The Scottish Government does not have a duty to protect the feelings of the public, the head of an anti-abortion group has said.
Shawn Carney, the co-founder and chief executive of 40 Days for Life, rejected accusations his group had harassed women attempting to access abortions.
Scottish Green MSP Gillian Mackay is expected to publish a widely supported Bill this month to establish buffer zones around abortion clinics, which is expected to pass Holyrood without issue.
Speaking to the BBC's Sunday Show, Mr Carney said: "It's not our responsibility of how someone else feels, nor is it the responsibility of any government or any business to control the feelings of another.
"I know people don't like 40 Days for Life, I've been over there, I had a lady curse me out in London."
A journalist, Mr Carney said, asked him if he believed the woman should be "banned for free speech", to which he replied: "No."
He added: "Our feelings are hurt, what about the pro-life feelings of the Scots who go out there and now have their own Government, out of nowhere, after years of being peaceful, after years of not intimidating or harassing – really just made up words that are created around our efforts.
"After years of that, they are now being targeted – bigotry is the only appropriate word."
Put to him that if someone feels as though they being harassed, then they are, Mr Carney replied: "How so? I mean, what crime has any 40 Days for Life volunteer made?
"That's why it's made up, we have a history of peaceful public discourse."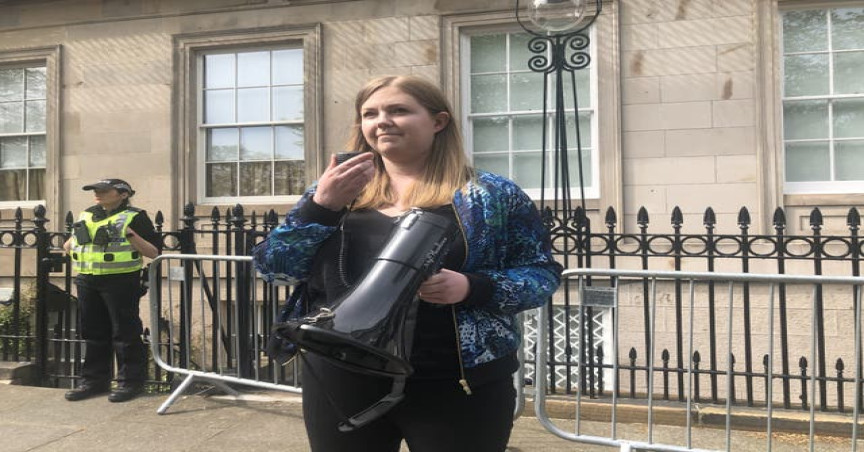 Scottish Green MSP Gillian Mackay is expected to introduce a Bill soon on the abortion issue (Katharine Hay/PA)
Asked if his group was likely to challenge the Bill in court if it passes the Scottish Parliament, Mr Carney said he was "looking at all options".
Opinion polls have shown the vast majority of the people of Scotland are in favour of the Bill, but Mr Carney claimed the Scottish Government – who are in support of but not behind the legislation – were "using" such polls to justify cracking down on the free speech of those attending his group's vigils.
"Any jurisdiction can do that," he said.
"You can run polls and you can move people, you can eventually silence them, you can eventually ban them if you want.
"You can do that but you can't do it and call yourself free."
Speaking on the same show, Alice Murray, of the campaign group Back Off Scotland, said she and her group accept some are against abortion, but added: "It's about moving them away from the clinic doors.
"I'm so happy for 40 Days for Life to give their message if that's what they believe – we do need to protect freedom of speech in that way, but freedom of speech and freedom of assembly are qualified convention rights.
"You're not entitled to an audience, you're not entitled to say whatever you want whenever you want.
"All that we ask is that people don't stand outside a clinic and act as a bar to healthcare."
The Bill, she said, represents a "compromise", adding that "we should be entitled" to challenge legislation legally.