Summary

Accidents are unforeseen events, and in several cases, individuals do not have a financial backup plan in case they meet with one.
In such circumstances, accident insurance plays a critical role as it covers the treatment expenses and provides an income cover when one is injured and unable to work.
The lump-sum cover helps individuals focus on recovery rather than worry about managing medical expenses and ensuring a regular source of income.
One can choose an insurance cover after careful comparison, to get maximum benefits with minimum possible premium.
Accidents may occur even if one is extremely careful of their health, safety, and well-being. To have a cushion to fall back on for the same is very important, so you do not have to undergo financial stress along with the physical stress that you face due to an unfortunate event.
How can accident insurance be beneficial for you?
Accident insurance can be that financial cushion that takes care of your expenses when you may be incapacitated to work for a specific duration due to your accident. There are several options available, and you need to research a bit to ensure that you are selecting the plan that best suits your requirements.
In-case you are self-employed, you may not have much saved for unforeseen circumstances and may have to dry up whatever savings you have in case of an accident. When you get accident insurance, you will get funds from the company till the time you resume work as usual. In case you are insured, you will be able to get as much as 85% of your regular income, which will prove to be a great benefit considering your finances having come to a standstill abruptly.
On the other hand, if the insurer were to die because of the accident, unfortunately, the insurance company will make a payment to the beneficiaries of the person, keeping their finances from taking a downward spiral. Besides this, you can get a lump sum amount as payment in case you have suffered a permanent injury due to the accident.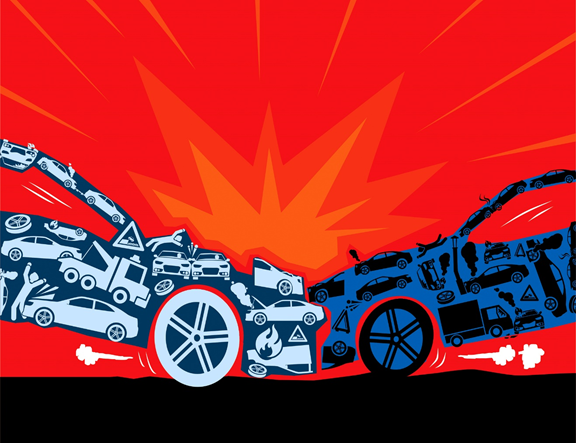 Image Source: © Kalkine Group 2020
Additive benefits are that:
The payment is available almost instantly and does not require any further medical checks or formalities that might further delay the process.
The costs of hiring a full-time nurse pertaining to permanent injury.
The costs of rehabilitation because of the injury.
The costs of any changes being made to your vehicle due to a physical inability suffered in the injury.
GOOD READ: What is trauma insurance? What does it cover?
What cases does this policy cover?
The policy covers major as well as minor accidents. It covers the event of death due to the accident as well as partial or total disability. Besides this, partial disabilities which may make one incapacitated to work for a while are also covered in this. Basic insurance might not cover these things and you might be forced to spend a considerable amount on hospital bills and rehabilitation costs. In contrast, an accident cover will save you from all such unexpected costs.
Accidents incurred while at work, playing a sport, a bike accident, fractures, and minor burns, among others, should also be covered along with major accidents in an ideal accident cover. An ideal cover should include anything from a DIY home project to an injury incurred by falling off the stairs at work or home. Pre-existing medical conditions, pregnancy, childbirth, abuse of drugs and alcohol and mental illnesses are usually excluded from such policies.
WORTH A READ: 5 Things to Consider While Going for Private Healthcare Insurance
How beneficial would this kind of cover be?
When you buy this kind of insurance cover, it ensures peace of mind in terms of income. This means that you do not need to worry about where you next mortgage payment will come from or where your next car loan instalment is going to be paid from. This is the way it will not only cover your personal expenses but also safeguard that of your family.
How does it work?
When you go through an accident, there is a waiting period which one will have chosen beforehand to make a claim. If while taking the cover you chose seven days, you will be able to claim after seven days of being unable to work because of your accident. If you chose, say 28 days, any claims made before that period would not be entertained. Smaller duration claims are dispersed sooner.
You will receive weekly payments before you have recovered and are fit enough to work again. While taking the insurance cover, you will select a duration for which you wish to be paid for in case of an unfortunate event.
Compare your options
There are multiple accident insurance covers available in the market currently making it difficult for an individual to finalise one. In such situations, you can speak to a consultant who can help you make the best choice according to your specific requirements. You need to confirm all your doubts beforehand so you can get reap the right benefits when required.
ALSO READ: 5 Things to Consider While Going for Private Healthcare Insurance