Maintaining healthy teeth often requires regular visits to a dentist. The visits become affordable if one has an excellent dental insurance plan. Dental cover is usually offered as a part of the extras policy from a health insurance service provider. If a person has such an extras cover, it becomes easy for him/her to claim the money after undergoing a dental procedure.
However, before opting for a health insurance plan, it is suggested to take a closer look at the extras cover, as only a few policies cover dental procedures.
To know about top health insurance providers in Australia click here.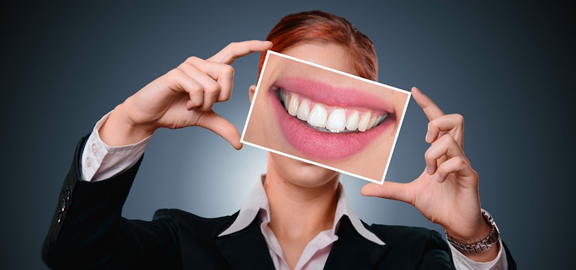 What is an Extras cover?
An extras cover is for the cost incurred in out-of-hospital medical services. Extras cover is also known as an ancillary cover or a general treatment and includes services that are not covered by Medicare, including dental treatment, physiotherapy, optometry, among others.
DO READ: What are extras and How to find the best cover that suits you?
What are the types of dental cover?
Hospital cover and extras cover of a health insurance plan can provide cover for dental services. The two primary private health insurance covers in Australia are -- Hospital and extras cover.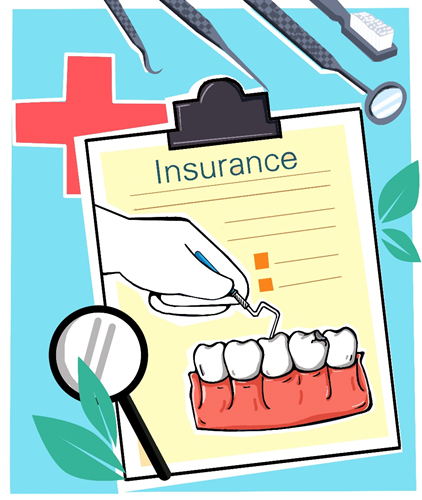 ©Kalkine Group 2021
Dental cover in extras policies is divided into two main groups: General dental and Major dental. Based on the level of extras included in a health insurance plan, a person may be covered only for general dental or major dental, or both.
General dental is to cover some part of expenses during the routine dental treatments, including check-ups, cleaning, fillings, and x-rays. Policies with general dental can contribute to the cost of more complex procedures, including extraction of wisdom tooth, but typically for the case where a hospital visit is not required.
Major dental is intended to cover more expensive and complex dental processes. Typically, it is included only in high-level extras covers. Some of the treatments under major dental are dentures, root canals, veneers, wisdom teeth removal, etc. Policies that offer a rebate on major dental services are more expensive than those with only general dental.
Kalkine Group Image
Does Medicare Cover Dental Insurance?
Unfortunately, Medicare is not so generous when it comes to dental insurance. There are a few procedures/treatments that Medicare covers, but the coverage is not comprehensive. Medicare provides rebates for both adults and children to access dental care services in some specific scenarios.
Dental Benefits Schedule for Children: This schedule reimburses almost A$1K for two years for children aged between 2-17 years for basic dental services. The services include dental examinations, cleaning, fillings, sealing cracked teeth, root canals, x-rays, and extractions. However, it does not cover cosmetic dental work, orthodontic, or any dental care service provided in a hospital.
Public dental services: Australian states and territories offer public dental services for both adults as well as children. These services may include emergency dental services and specialist services, such as orthodontics in hospital. In general, adults must have a health care card or concession card (Centrelink Pensioner) to be eligible. The eligibility, as well as treatment options, can differ at the state or the territory level.
Things to Keep in mind before purchasing a dental insurance?
Private health insurance companies provide some special offers that can waive certain waiting times for the dental care services' reimbursements. However, it is always advised to consider how the policies compare with other policies in the market. It is also suggested to ensure that:
At the end of the offer, which dental services are included in the waived waiting period.
Whether the special offer gives the cover as per the requirement and other terms, including the conditions associated with the insurance plan.
It is always recommended that one compares and assesses multiple policy and coverage options before finalising and purchasing one.
In the table below, we have covered some of the major players offering dental insurance covers: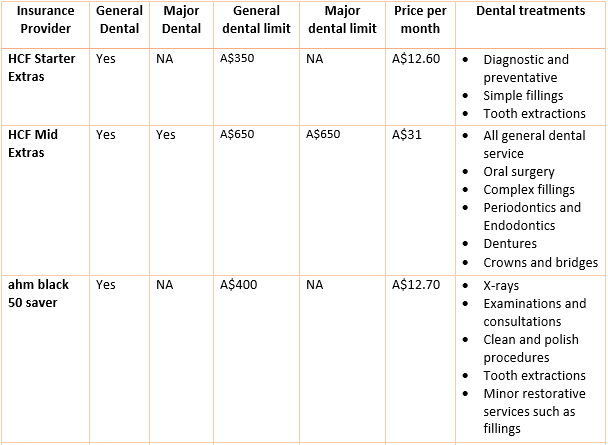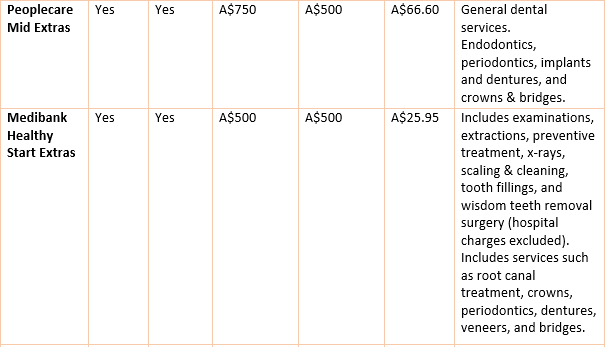 * Prices may vary with time.