Highlights

Datadog, Inc's (NASDAQ: DDOG) trading volume more than doubled to 5,645,099 on Wednesday from the previous close. Its 90-day average volume is 2,537,110.


The stock changed hands generously with a turnover of 866.90 million.
Datadog has outperformed the Nasdaq 100 Technology Index, with a 58.36% return year-to-date and 6.15% in the last 30 days.
The Datadog, Inc. (NASDAQ: DDOG) stock jumped over 7%, while more than doubling its trading volume logged in the previous session at the market close on Wednesday.
On a day when stocks of many big companies like Apple Inc (AAPL) and JPMorgan Chase and Co. (JPM) retreated after inflation concerns, Datadog stood firm in the green zone.
Datadog stock closed at US$155.89 with a 7.07% gain. However, there was no apparent cause for the stock's rally. In addition, its trading volume more than doubled to 5,645,099 from its previous close. Datadog's 90-day average trading volume is 2,537,110.
Also Read: As Halloween shopping gets underway, here're five stocks to consider
This New York-headquartered technology company offers a cloud-based monitoring and analytics platform for IT operations to software developers and businesses. Its SaaS platform integrates monitoring for infrastructure, application performance, security, etc.
Datadog generates revenue from the monthly and annual customer subscriptions of its cloud-based platform.
Also Read: Top communication stocks to explore under US$120 in October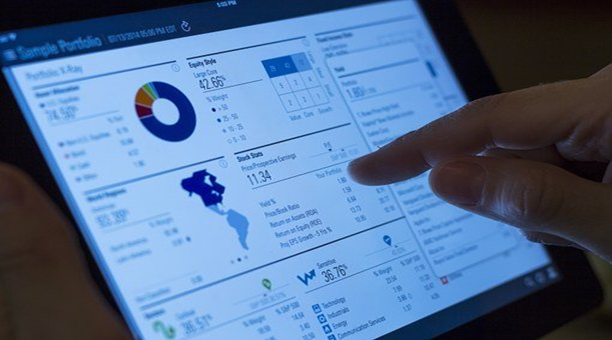 Source - pixabay
Also Read: Nine inflation-protected ETFs to consider amid skyrocketing prices
Datadog's Financials
For the three months ended June 30, 2021, its revenue was US$233.5 million compared to US$140 million in the comparable period a year ago. It generates 72% of its revenue from the North American market, and the rest comes from other countries. Its net loss for the quarter was US$9.4 million against a net income of US$0.284 million in the same period a year ago.
Also Read: Green is the new black? WWR, SLI stocks jump on Lithium hopes
The company had US$251.1 million in cash, cash equivalents and restricted cash, and US$1,162.7 million in marketable securities as of June 30, 2021.
On Oct 12, the stock closed at US$145.59, with a share volume of 2,046,969.
Datadog launched its initial public offering (IPO) in September 2019. It has a market capitalization of US$48 billion, with a P/Book ratio of 49.41.
Also Read: US inflation exceeds forecast; food, rent, cars get more expensive
Bottomline
The Nasdaq Composite Index gained 13.06% YTD but declined 0.50% in the last 30 days. Likewise, the Nasdaq 100 Technology index rose 15.13% YTD but fell 5.40% in one month.
In contrast, Datadog gave a 58.36% return year-to-date and 6.15% in the last 30 days. Investors, however, exercise due diligence before investing in the stock market.