Wall Street's main indices closed higher on Friday, April 1, lifted by utility and material stocks after new economic data showed US unemployment rate fell close to the pre-pandemic level.
The S&P 500 rose 0.34% to 4545.86. The Dow Jones gained 0.40% to 34818.27. The NASDAQ Composite was up 0.29% to 14261.50, and the small-cap Russell 2000 rose 1.01% to 2091.11.
Upbeat labor data lifted the market sentiment. In its latest jobs data on Friday, the Labor Department said the US employers added 431,000 jobs in March, the 11 straight monthly gains.
Also, the unemployment rate fell from 3.8% to 3.6%, close to the pre-pandemic rate of 3.5%. The yield on the 10-year Treasury note rose 0.61% to 2.389, aided by the positive data.
On Friday, real estate, utilities, basic materials, consumer non-cyclicals, healthcare, and energy segments were the top movers on the S&P 500 index Friday. Technology and industrial segments were the bottom movers. Ten out of 11 segments of the index closed in the green.
In the real estate sector, Prologis, Inc. (PLD) rose 2.68%, American Tower Corporation (AMT) increased by 2.28%, and Crown Castle International Corp. (CCI) gained 2.41%.
In the utility sector, NextEra Energy, Inc. (NEE) rose 1.18%, Duke Energy Corporation (DUK) advanced 1.04%, and The Southern Company (SO) gained 2.22%.
In material stocks, BHP Group Limited (BHP) increased 2.65%, Linde plc (LIN) rose 1.03%, and Rio Tinto Group (RIO) rose 2.84%.
In technology sector, Apple Inc. (AAPL) declined 0.17%, Microsoft Corporation (MSFT) gained 0.36%, and NVIDIA Corporation (NVDA) declined 2.10%. Videogame retailer GameStop Corporation (GME) shares closed 0.95% down after it revealed plans to go for stock split.
The cryptocurrency market was up 2.36% to US$2.14 trillion at around 4:30 pm ET on Friday. Bitcoin (BTC) is up 1.14% to US$46,382.62 in the last 24 hours.
Also Read: Are MKL, BKNG, EQIX, ORLY & ASML going for next stock splits?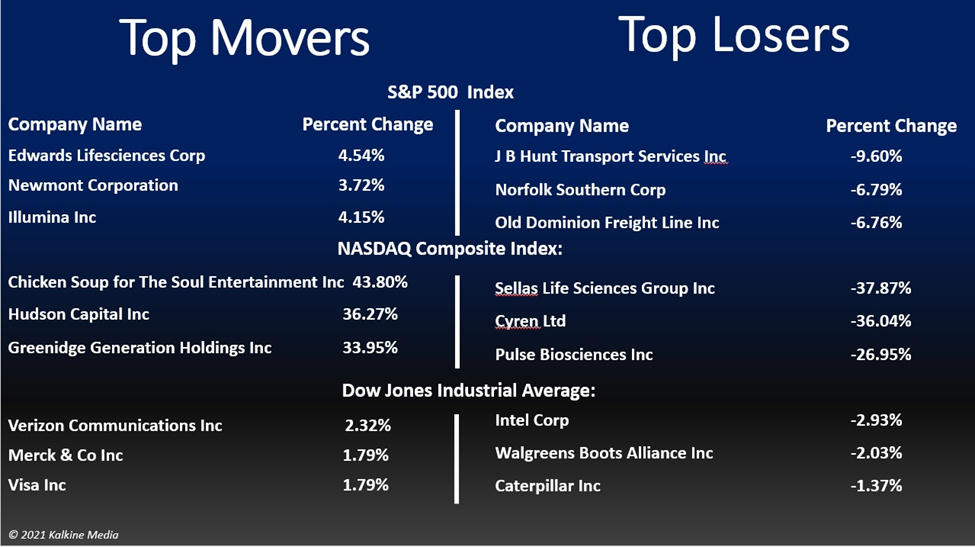 Also Read: When is blockchain company PrimeBlock going public?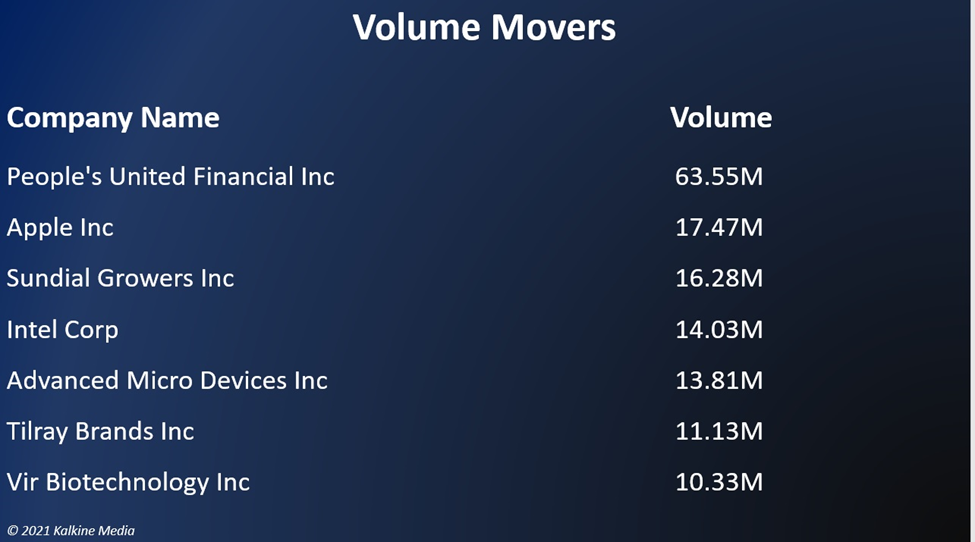 Also Read: What is Neo (NEO) crypto?
Futures & Commodities
Gold futures were down 1.30% to US$1,923.85 per ounce. Silver declined 1.51% to US$24.753 per ounce, while copper fell 0.92% to US$4.7073.
Brent oil futures fell 0.34% to US$104.35 per barrel and WTI crude declined 0.90% to US$99.38 a barrel.
Also Read: Why is Adadao (ADAO) crypto gaining attention?
Bond Market
The 30-year Treasury bond yields fell 0.46% to 2.435, while the 10-year bond yields rose 0.61% to 2.389.
US Dollar Index Futures were up 0.18% to US$98.540.