Highlights

UK's Business Secretary Kwasi Kwarteng is holding fresh talks with the energy industry amid rising gas prices, which has put pressure on supplies, especially smaller companies.
The UK government said it would place a price cap and not pass on the spike in prices onto consumers.
Gas prices have risen by 250 per cent since January, and by 70 per cent from August, as per OGUK.
UK's Business Secretary Kwasi Kwarteng is currently in a new round of discussions with the energy sector, as a surge in gas prices have raised concerns that more smaller energy providers may go bust.
Mr. Kwarteng had held a round of talks with industry regulator Ofgem on 19 September to ensure customers continue receiving the uninterrupted supply of gas in case of more energy suppliers go bust.
The UK government reassured the public that consumers would be protected from a sudden rise in gas prices by a price cap. However, this leaves smaller energy providers vulnerable to price shocks as they will be unable to pass on the rise in prices to their consumers, nor do they have the ability to hedge like their larger electricity supplier counterparts.
Gas prices have risen by a whopping 250 per cent since January, and by 70 per cent from August, according to UK's offshore oil and gas trade association OGUK.
A smaller UK based energy provider, Bulb is seeking new funding due to rising pressure of wholesale gas prices. The company has hired asset management and financial advisory firm Lazard for helping with identifying sources for the potential bailout.
Bulb has a total of 1.7 million customers. The news comes after 4 smaller UK based energy firms have already folded amid rising gas prices.
This recent surge in prices has been due to a combination of various factors, including a lower reserve after a cold winter season, reduced stocks, a rise in demand for LNG fuel type in Asia and low supplies from Russia.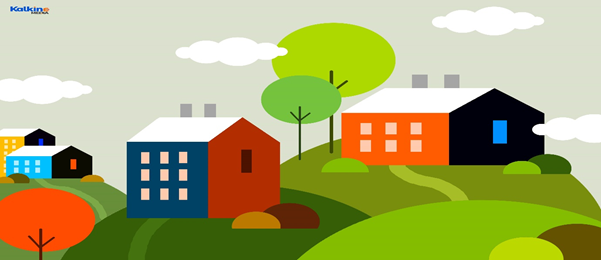 © 2021 Kalkine Media
Let us look at 2 FTSE listed gas suppliers and how they have performed following the development:
Centrica PLC (LON: CNA)
FTSE 250 index listed firm Centrica is a multinational energy and services company. It is also the parent company of British Gas.
Centrica reported its H1 2021 adjusted operating profit from continuing operations (excluding Direct Energy) stood at £262 million, most flat compared to £264 million in H1 2020.
Also, its adjusted basic earnings per share (EPS) from continuing operations in H1 2021 was 1.7 pence per share compared to 1.6 pence per share in H1 2020. This was attributed to efficiencies and higher consumption due to colder weather which helped offset covid-19 impact and other factors.
Centrica shares were trading at GBX 50.38, down by 1.37 today at 09:08 AM BST. The FTSE 250 index was trading at 23,448.65, down by 0.89 per cent.
The company's market cap was at £3,003.83 million, and its one-year return stood at 20.56 per cent as of 20 September 2021.
National Grid PLC (LON: NG.)
FTSE 100 index listed firm National Grid is one of the world's largest gas and electricity utility companies.
UK's business secretary has been seeking a meeting with the CEO of National Grid, John Pettigrew, amid rising gas prices. However, no meeting time or related details have been confirmed yet, according to a Bloomberg report.
National Grid's shares were trading at GBX 951.40, down by 1.43 per cent today at 09:00 AM BST on 20 September. The FTSE 100 index was trading at 6,869.35, down by 1.35 per cent.
The company's market cap was at £34,910.39 million, and it has a one-year return of 12.34 per cent.
Bottom Line
Amid the looming energy crisis, UK's Prime Minister Boris Johnson has said that this is a short-term problem and that prices will eventually level off and be maintained in the longer term.
Furthermore, Mr. Johnson highlighted it is a global problem and not solely in the UK due to global supply shortages.
Investors considering investing in gas utilities should keep an eye on global gas supply trends and government measures taken for aiding UK's energy suppliers.