Highlights

Over 1,000 flights have been cancelled by airlines due to a shortage of staff amid rising coronavirus cases.
More cancellations are expected over the weekend as the travel rush goes up due to the Easter holidays.
Dozens of more flights to and from the UK were cancelled on Tuesday, leading to more troubles for passengers trying to fly abroad for the Easter holidays.
As per reports, British Airways cancelled a total of 50 flights on Tuesday, including domestic and European flights, to and from its main base, the Heathrow airport in London. On the other hand, easyJet cancelled at least 32 flights scheduled on Tuesday, to and from its biggest base, Gatwick airport.
The latest cancellations mark another day of disruptions for air travellers, many of whom are trying to visit their near and dear ones during the Easter holidays. Notably, over 1,000 flights have been cancelled by the airlines lately as it is becoming tough for them to manage the travel rush.
What is causing flight disruption?
The cancellations and delays have primarily erupted due to shortages of staff and high coronavirus infection levels. At the same time, the demand for foreign travel has gone up after the UK government eased the COVID-19 restrictions. However, airlines have failed to quickly hire more people to meet the rising demand, leading to chaos at the airports, with long queues at the check-in, security, and baggage counters.
Airlines are forced to cancel flights to manage the rush and the situation is unlikely to stabilise anytime soon as more cancellations are expected over the weekend. Reportedly, airlines may also have to face a compensation bill of £100 million due to the chaos at the airport.
Should you consider buying airline stocks?
While the cancellations are disrupting people's travel plans for Easter, things are likely to get better over the coming weeks as the rush is expected to come down. Here are three airline stocks that you can keep an eye on.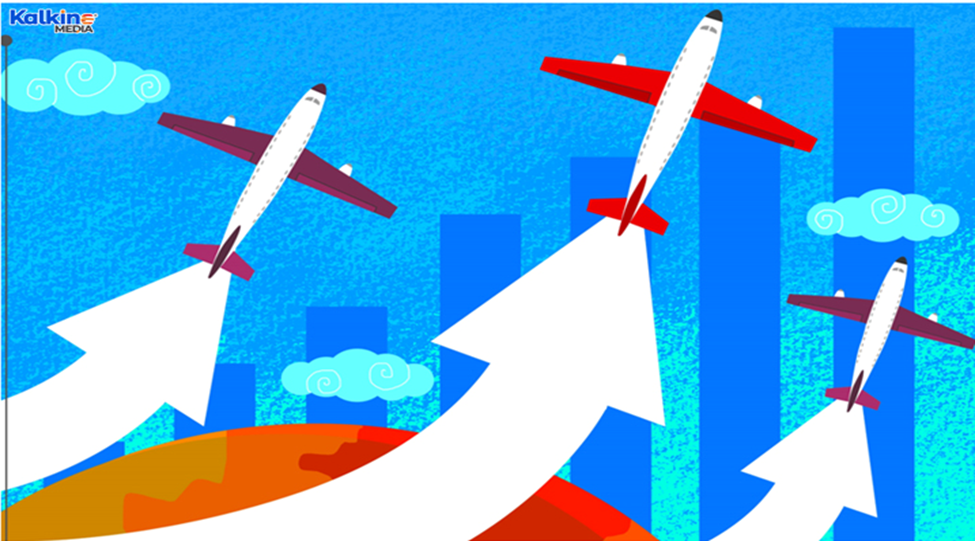 © 2022 Kalkine Media®
International Consolidated Airlines (LON: IAG)
The International Consolidated Airlines Group, the owner of British Airways, is an FTSE100 listed company and one of the largest passenger airlines across the globe. There has been a gradual recovery in passenger capacity of the company after the COVID-19.
The company's shares were up by 0.18% at 136.72 GBX at 2:13 pm GMT+1 on 12 April 2022. As of 12 April 2022, its market capitalisation stands at £6,777.88 million.
EasyJet, a low-cost UK-based carrier operates in the EU through its fleet of over 350 aircraft. On Tuesday, the company's CEO Johan Lundgren expressed confidence that the airline would be able to return to near pre-pandemic schedule this summer.
For the quarter ending 31 December 2021, EasyJet operated at a passenger capacity of 64% in comparison to the pre-coronavirus period.
EasyJet Plc's shares were trading at 546 GBX, up 0.33% at 1:02 pm GMT+1 on 12 April 2022. The company's market capitalisation as of 12 April 2022 is £4,112.96 million.
Wizz Air Holdings Plc (LON: WIZZ)
Another airline stock to keep an eye on is Wizz Air Holdings Plc, which carries out its services in the European Union and the Middle East. The company's revenue for the first quarter that ended 31 December 2021 stood at €408.4 million.
As of 1:10 pm, GMT+1 on 12 April 2022, the company's shares were trading at 2,841.00 GBX, down 2.54% and the stock's market capitalisation stands at £3,004.57 million.
Note: The above content constitutes a very preliminary observation or view based on market trends and is of limited scope without any in-depth fundamental valuation or technical analysis. Any interest in stocks or sectors should be thoroughly evaluated taking into consideration the associated risks.