Highlights

Technology is an ever-growing sector in New Zealand
With the work from home norms due to COVID-19 situation, technology assumed importance globally
In New Zealand also some tech stocks performed better- than-expected
According to the most recent data, New Zealand's technology sector is the third largest contributor to the country's GDP. In 2020 alone, the sector saw an increase of just over 8% in revenue in comparison to 2019. The disruptions caused by COVID-19, online and digital technologies became very important and that spelled good news for NZ's current and future technology companies.
Against this backdrop, let us now look at the 10 listed tech stocks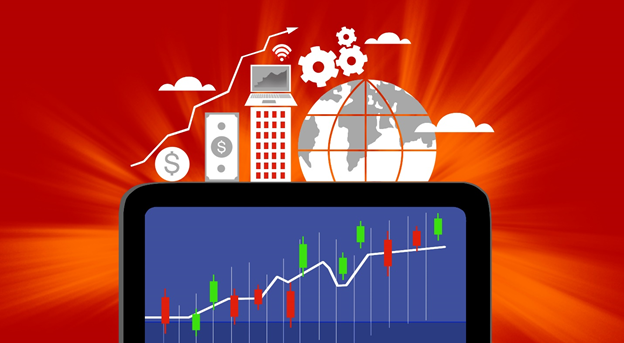 Image Source: © 2021 Kalkine Media
Wellington Drive Technologies Limited (NZX:WDT)
WDT is into Internet of things (IoT) solutions and cloud-based management platforms for food and beverage sector. The Company announced its upgraded guidance for FY21 at US$45m to US$50m on the back of strong customer demand. The interim result is expected on 25 August 2021. The Company expects to announce robust results due to growth in customers and new products.
Also Read: What is a Penny stock? Can it prove to be a good bet for investors?
0n 20 August 2021, at the time of writing Wellington Drive Technologies was flat at NZ$0.030
PaySauce Limited (NZX:PYS)
PaySauce Limited is a growing company that posted strong Q4 FY21 results. The Company reflects strong revenues and customer base. the growth in clients was clocked at almost 100 for the above period and a 36% Y0Y rise in business despite COVID-19.
Its new product like BNZ PayNow is likely to do well in the NZ market.
On 20 August, at the time of writing the stock was up by 6.4% at NZ$0.330.
GEO Limited (NZX:GEO)
Geo has done well due to its cutting-edge technology. It is a Software as a Service (SaaS) company catering to field sales teams. GEO reported strong improvement in its cash-flow situations in the1HFY21 ended 31 December 2020. Its operating and investing cash flows increased by 76.1 % during the six months.
Also Read: Are These 4 NZX Stocks Gainers And Losers Of The Day- PHL, GEO, ENS, MEE?
On 20 August 2021, the stock was trading down by 1.74% at NZ$0.113, at the time of writing
EROAD Limited (NZX:ERD)
EROAD is a company that develops technology solutions for fleet management and safety. On 20 August it entered into a partnership with Seeing Machines Limited. In another announcement recently, ERD said that it had entered into a conditional agreement to acquire a 100% stake in Cortex Limited, a telematics service provider.
On 20 August 2021, at the time of writing, the stock was up by 0.16% at NZ$ 6.210
Smartpay Holdings Limited (NZX:SPY)
It is a technology company for merchants and retailers. Recently, it delivered over 35k EFTPOS machines to more than 25K merchants across ANZ.
On 20 August 2021, the stock of SPY was trading flat at NZ0.770, at the time of writing.
TruScreen Limited (NZX:TRU)
This Company provides cervical cancer screening solutions. The Company hopes to grow by appointing Dr Dexter Cheung who is a medical device specialist as an as its Non-Executive director. He brings technical and research experience from a global healthcare companies as it performed very well last year.
Interesting read: Can foreigners invest in New Zealand's Exchange?
Vital Limited (NZX:VTL)
VTL reported a strong revenue growth of 5.7% at NZ$17.85 million for 1HFY21. The Company is planning capital investments in the telecom sector. Further, the Company saw a 48% uptick in its orders.
On 20 August 2021, the stock was trading flat at NZ$0.0750, at the time of writing.
Also Read: Which are the four hot NZX-listed telecom stocks?
Enprise Group Limited (NZX:ENS)
ENS is an investment vehicle for tech companies. The Company is invested in five businesses — and it is one company that got a boost during COVID-19 pandemic as people started moving to digital and cloud-based platforms. The company focusses on growth and has performed better than expected in its 1HFY21 results.
Do Read: Enprise Group (NZX:ENS): Why is the stock trading in green?
On 20 August 2021, ENS was trading flat at NZ$3.100, at the time of writing.
Related Read: What are the key highlights of the NZ sharemarket?
Plexure Group Limited (NZX:PX1)
Plexure Group is into mobile engagement software. Recently, on 16 August it announced that it had reached an agreement with a leading platform provider, TASK for a consideration of NZ$120 million. This will make the Company into a completely cloud managed provider for hospitality industry.TASK has advantages that will give advantages to Plexure. Besides TASK also has a huge customer base of 50 global brands in food, restaurant and entertainment industry. The merger will help Plexure get cross selling opportunities and diversified customer base.
On 20 August 2021, Plexure was trading down by 3.45% at NZ$ 0.560, at the time of writing.
Do Read: Which 6 NZX stocks made the biggest moves in the market?
Spark New Zealand Limited (NZX:SPK; ASX:SPK)
SPK is a leading telecom provider in New Zealand. Recently, it announced several changes in its Board. David Havercroft will be taking charge as a non-independent director, w.e.f. 1 October.
Its independent non-executive director, Pip Greenwood, would not seek re-election in the company's Annual Meeting to be held in November 2021.
On 20 August 2021, SPK was trading up by 0.21% at NZ$4.785, at the time of writing.
Should Read: A peek into the 5 most traded NZX stocks on Friday
Road Ahead
The technology sector is a high -growth sector as we move towards digitalisation. COVID-19 pandemic gave a further boost to the technology companies as dependence on technology increased. New Zealand has some fast-growing companies in this space and going forward those could be the highest growth companies.