Highlights

Promisia breaches banking agreements
TruScreen completes COGA evaluation
Management additions announced by Blis Technologies
While healthcare stocks have been in demand of late, it is essential to put in the right research to see penny healthcare stocks and determine which of them are worth your time. Have a look at some such options that have been doing the rounds lately and make an informed decision.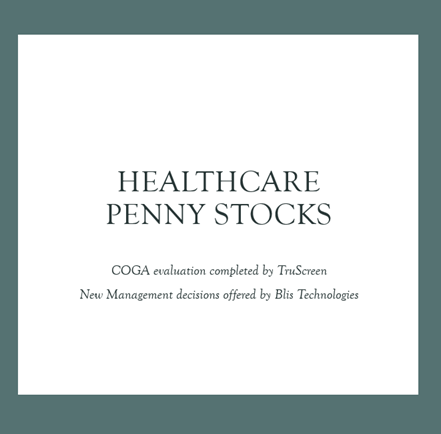 Image source: © 2021 Kalkine Media New Zealand Ltd
Me Today Limited (NZX:MEE)
This Company deals in cruelty free skin care products that are based on scientific formulas. In a recent announcement the company confirmed that its annual meeting shall be held on 27th September 2021. The nomination closing date was 23 August 2021. It was further added that the company is monitoring the COVID-19 situation closely and shall soon revert about whether the meeting shall be held physically or online.
On 9 September 2021, the Company traded at NZ$0.85 flat at the time of writing.
Also read: Are these 10 best healthcare companies on the NZX?
Promisia Healthcare Limited (NZX:PHL)
Offering premium aged care services across New Zealand, the Company is known for its widespread range of operations. In its recent announcement, the Company accepted having breached one of the banking arrangements, for the period till 30 June 2021. While it was compliant of the same in the previous quarter, this quarter's non-compliance was chalked up to higher than expected Aldwin's house losses.
On 9 September 2021, the Company traded at NZ$0.001 flat at the time of writing.
Don't miss: Are these the 5 most active stocks on NZX?
Rua Bioscience Limited (NZX:RUA)
This company operates of development of medical cannabis related products. In its FY 21 full year financial results, Nimbus Health was collaborated with for the distribution of products in Germany. The company received its commercial license for the supply as well as growth of cannabis related derivatives for medical use. It offered and loss before tax of NZ$6.17 million while cash and investments stood at NZ$16.4 million as of on 30 June 2021.
On 9 September 2021, the Company traded at NZ$0.405, up by 1.25% at the time of writing.
TruScreen Group Limited (NZX:TRU)
This company offers state of art screening methods for various cancerous and pre-cancerous tissues. According to its latest newsletter, the company announced 36% growth on YTD sales, and it has completed its COGA evaluation. Besides this, it has started to make its first sales in the new central European area.
On 9 September 2021, the Company traded at NZ$0.063, flat at the time of writing.
Blis Technologies Limited (NZX:BLT)
This company is known for creating oral probiotics and inculcating them in healthcare and Wellness products. The Chief Marketing Officer of the company, Julie Curphey, has announced resignation from the post from 29 October 2021. In a similar recent announcement Mr Ronnlund, who is currently placed as the CEO of Probi AB, a Swedish biotechnology organization, shall take on position in the Board of Directors of the company.
On 9 September 2021, the Company traded at NZ$0.067, down by 1.47% at the time of writing.
Related article: TruScreen (NZX:TRU) releases its annual meeting presentation for FY21
Bottom Line
Healthcare stocks have seen their share of ups and downs in the previous year. It remains to be seen how things will go from here on.