Summary

Penny stocks, with their low prices, often entice new investors as well as small-time traders.
New Zealand, with a well-developed stock market, has numerous credible companies selling penny stocks.
Sky Network Television prepped up to announce its full-year results towards August end.
Cannasouth raises NZ$4.5 million and would soon move to the second phase of capital raising.
Broadly speaking, penny stocks are traded for less than $1 and are a part of every stock market. Small-time investors and new entrants are tempted to invest in these penny stocks because they are low priced.
New Zealand has a well-organised stock market, which hosts some of the most prominent and famous companies across the Asia Pacific region. Apart from these companies with high share prices, there are numerous other credible companies with low-priced shares and could be stacked into the portfolios of investors.
Trading in penny stocks is hassle free and easy. One just needs to open a trading account with a share trading platform or a registered broker. With careful analysis and according to one's risk appetite, one can determine the desired penny stocks and start trading in these stocks.
With this backdrop, let us now look at the five NZ-based penny stocks alluring the investors.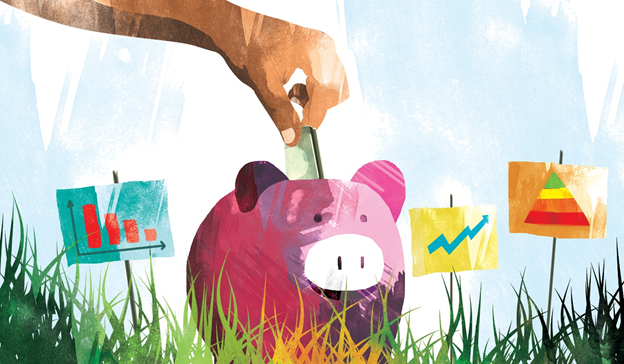 Source: Copyright © 2021 Kalkine Media
Sky Network Television Limited (NZX:SKT; ASX:SKT)
Sky Network Television Limited is NZ's famous broadcast company. It will release its Annual Results ended 30 June 2021, on 25 August. Further, SKT would organise a webcast and teleconference for its stakeholders.
On 4 August, at the time of writing, Sky Network Television was trading flat at NZ$0.161.
Related Read: Which are the 10 most traded shares on NZX?
Marlborough Wine Estates Group Limited (NZX:MWE)
Marlborough Wine Estates Group Limited owns and manages vineyard assets across the Awatere Valley. The Company had successfully completed its 2021 harvest.
Though lighter in yield as compared to 2020's harvest, Jeff Clarke, MWE's Chief Winemaker, stated that the current year's vintage is perhaps one of the best in the past 10 years. The dry weather helped the grapes ripen fast and maximised the quality of the harvest.
On 4 August, at the time of writing, Marlborough Wine Estates Group fell by 1.92% at NZ$0.255.
Do Read: How are the 6 stock prices moving on NZX?
Cannasouth Limited (NZX:CBD)
Integrated biopharmaceutical company, Cannasouth Limited, aims to manufacture the next generation of medicinal cannabis products for critically ill patients both within the country as well as globally. In its latest update, the Company has revealed raising NZ$4,500,000 by way of issuing about 11 million new shares and over 3 million options.
The Company would now move towards the second phase of capital raising before September end, seeking to raise $1.5 million new shares, and followed by the remaining 50% acquisition of Cannasouth Cultivation Limited.
On 4 August, Cannasouth was trading up by 2.38% at NZ$0.430, at the time of writing.
Related Read: Which are the top 10 NZX healthcare stocks?
Wellington Drive Technologies Limited (NZX:WDT)
Wellington Drive Technologies Limited is a world-famous supplier of advanced electronic solutions for commercial refrigeration. Underpinned by the strengthening of the global economy as well as strong customer demand, WDT upgraded its FY2021 revenue to US$45 million-US$50 million.
Moreover, it anticipates an improved underlying EBITDA to be in the range of NZ$3.5 million to NZ$4.5 million.
Shares of Wellington Drive Technologies jumped by 5.50% at NZ$0.115, on 4 August, at the end of the trading session.
Interesting Read: Which are 6 popular industrial stocks on the NZX?
Evolve Education Group Limited (NZX:EVO;ASX:EVO)
Operating early childhood education centres across NZ, Evolve Education Group Limited has recently disclosed the departure of its NZ Chief Operating Officer (COO), Craig Presland.
Meanwhile, its Group MD and Group CFO will supervise the NZ operations as the Company seeks a suitable replacement for the post of NZ COO.
At the time of writing, on 4 August, Evolve Education Group was trading up by 1.30% at NZ$0.780.
Related Read: Do penny stocks ever go big? A glance at 10 related NZX stocks