Summary

Penny stocks are highly risky and speculative securities, though they attract small-time traders and investors because of their low prices.
Just Life Group has recently allotted shares under its rights offer.
Michael Hill International undergoes a shift in its management board.
Cannasouth concludes its Annual Shareholder Meeting by passing five resolutions and one special resolution.
Investors all over the world are generally fascinated by penny stock investments as they are inexpensive and have the potential to reward their investors in the future.
However, trading in penny stocks involves substantial risks as they are highly speculative and illiquid. They are generally issued by new companies and start-ups, very little information is available pertaining to them and hence, they are more prone to scams and frauds. Therefore, traders and investors must take a cautious approach while investing in these erratic penny stocks.
That said, let us quickly glance at the 5 NZX-listed penny stocks.
Source: Copyright © 2021 Kalkine Media
Just Life Group Limited (NZX:JLG)
Supplier of drinking water and related services across New Zealand, Just Life Group Limited, had recently issued 5,885,894 new shares under the rights offer. It is noted that the said rights offer received strong investors' support and was closed on 21 May.
On 28 June, at the closing bell, Just Life Group rose by 1.18% at NZ$0.860.
Must Read: Why are 6 NZX stock prices fluctuating?
Michael Hill International Limited (NZX:MHJ)
Michael Hill International Limited is a renowned international multi-channel retail jewellery chain with numerous stores spread across New Zealand, Australia, and Canada. The Company had recently undergone a shift in its management board with the appointment of its new Chair, Rob Fyfe, following the retirement of its former Chair, Emma Hill, towards the end of June 2021. However, Hill will remain a Non-Executive Director.
Further, Daniel Bracken, its CEO, has been inducted into the Board as the MD w.e.f. 28 June onwards.
On 28 June, Michael Hill International settled the trading session climbing by 1.12% at NZ$0.900.
Don't Miss: 5 Hot NZX Penny Stocks who are Dividend Payers as well
Savor Limited (NZX:SVR)
New Zealand's celebrated hospitality group, Savor Limited, posted sound operating earnings of NZ$1.8 million for FY21 and recorded a cash position of NZ$7 million towards the end of the said period. With the successful completion of the acquisition regarding Hipgroup venues and Moa Brewing's divestment, the Company is well positioned with a solid foundation for future growth.
The shares of Savor traded flat at NZ$0.190 at the end of the market session on 28 June.
Do Read: Why the 6 Hot NZX Penny Stocks are in Green
Cannasouth Limited (NZX:CBD)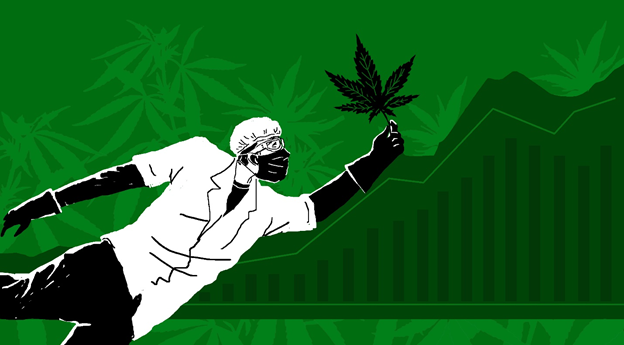 Source: Copyright © 2021 Kalkine Media
Based in Waikato, Cannasouth Limited was NZ's first medical company to get listed on the NZX. In its Annual Shareholder Meeting, the Company passed the following resolutions:
Re-election of Mark Lucas as one of the Company's directors.
Election of Juliet Hull and Christine Pears as directors of the Company.
Re-appointment of Deloitte as CBD's auditor.
Options up to NZ$2 million to be issued to employees, contractors, and directors.
A special resolution regarding replacing the Company's existing constitution was also passed.
On 28 June, Cannasouth closed the trading session jumping by 2.13% at NZ$0.480.
Also Read: Movers & Shakers: How these 6 NZX stocks are performing
Geo Limited (NZX:GEO)
Geo Limited is a technology-based Company that operates on a SaaS model. Geo has recently announced its Non-Executive Chair, Roger Sharp's intention to step down as the Chair earlier or by the month of November 2021.
However, Sharp, who is also a major shareholder of the Company, desires to seek re-election as a Non-Executive Director at the Annual General Meeting, which will be held later this year.
On 28 June, the shares of Geo dipped by 0.76% at NZ$0.130 at the end of the market session.