Source: Kristsina Yakubovich, Shutterstock
Summary

Penny stocks are small company stocks, which trade for less than $1 per share.
Stock movements are based on announcements that the companies make and the macro-economic developments.
These Penny stocks are generally sought after by risk-taking investors.
Considering the current market situation, penny stocks might be the favourites of risk-taking investors. As the name suggests, they are worth a dollar or below and are one of the more risk-free ways of garnering profits in the dynamic nature of the markets. Let's have a look at these 7 penny stocks that are the most talked about and on focus in April 2021!
Image Source: Copyright © 2021 Kalkine Media Pty Ltd
Allied Farmers (NZX:ALF)
Experts in dairy herd and livestock trading, Allied Farmers Limited is known to have as much as 90 years of experience in the field. Last month, the Company announced the first set of acquisitions in the many intended by the New Zealand Rural Land Company Limited, in which it owns half the stake. In the half-yearly report given out by the Company in February end, the profit after tax incurred was NZ$0.531M for the span of six months ending on 31 December 2020.
On April 6, Allied Farmers traded at NZ$0.540 at the time of writing.
Barramundi Limited (NZX:BRM)
Investing in up-and-coming Australian businesses, Barramundi Limited is known for its varied financial services. In the monthly report released in the mid of last month, it was revealed that it had incurred a loss of 0.7%. The finance sector witnessed a rise of 6.8%, while energy went up by 3.4%. While utilities went down by 8.9%, Real Estate dropped by 6.5%.
On April 6, Barramundi Limited traded at NZ$0.970, down by 1.02%, at the time of writing.
Cannasouth Limited(NZX:CBD)
Dealing in various Cannabis-related healthcare products, this Company is based out of Waikato in New Zealand. While the loss before tax was recorded at NZ$3.5M, the operating revenue was found to be NZ$131000. The cash on hand was recorded at NZ$9.2M on the date 31 December 2020. Confident about the businesses' outlook, the company hopes to create new and innovative medicinal cannabis products in the future.
On April 6, Cannasouth Limited traded at NZ$0.530, up by 1.92%, at the time of writing.
Also read: Why These 5 NZX Stocks Are Making Waves - TWR, SCT, PHL, ARV, MWE? | NZ Market Update
Geneva Finance Limited (NZX:GFL)
Offering a variety of Finance and finance related services to its clients in the SME and consumer credit sector, Geneva Finance Limited is known across the country. In a market update released last month, it was found that Net profit before Tax is expected to be ranging from NZ$6.3m to NZ$6.5m respectively. It was further stated that there would be a dividend payment of 2.25cents per share, since the trade situation had become better than before.
On April 6, Geneva Finance Limited traded at NZ$0.590, down by 1.67% at the time of writing.
MHM Automation Limited (NZX:MHM)
Creating solutions or processing as well as logistics-based automated systems, MHM solutions is known across the country. On 25 March, it was revealed that the Company secured a huge SSO Plate freezer order worth A$13M. These are also several other huge orders that make up the portfolio of the Company for the rest of the year, according to which things are looking up for the business financially.
On April 6, MHM Automation Limited traded at NZ$0.670, up by 1.52%, at the time of writing.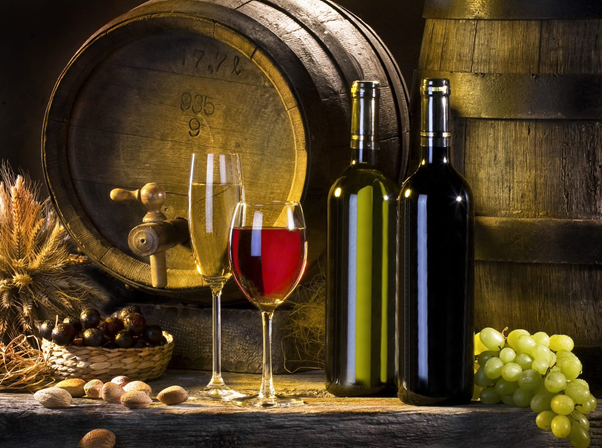 Image Source: © Jirkab | Megapixl.com
Marlborough Wine Estates Group Limited (NZX:MWE)
This wine producer is known for its vineyards located in the famous Awatere valley. It announced a sum of NZ$508,028.77 being raised, with the help of its Share Purchase Plan. Min Jia, the chairman of MWE, was of the view that these excellent results should further help in adding to the Company's liquidity value.
On April 6, Marlborough Wine Estate Group Limited traded at NZ$0.360, up by 2.86%.
NZ Windfarms Limited (NZX:NWF)
Another energy-based Company on the list, this windfarm operator is a sustainable energy provider. In the half-yearly report released in February, it was revealed that the total revenue was NZ$6.9M, the NPAT NZ$0.32M, and the EBITDAF recorded was NZ$3.2M. The operating cash flow in the duration was NZ$3.1M.
On April 6, NZ Windfarms Limited traded at NZ$0.199, down by 0.50%, at the time of writing.