Summary

New Zealand is home to a well-established retirement living industry for its elderly and the most vulnerable population.
Arvida Group revealed the result of its Annual Shareholders' Meeting (ASM) held this month.
Promisia Healthcare recently notified about the plan to acquire minimum holdings held by its shareholders by 30 July.
New Zealand boasts of a well-established and world-renowned retirement village and aged care sector. With a huge task of providing shelter to some of the most vulnerable population of the country, these retirement villages play a significant role in nation-building by not only offering social stability to its aging and elderly population, but also contributing to the country's GDP and providing thousands of employment opportunities to the Kiwis.
Here's a compilation of some of the most popular retirement villages shares of New Zealand.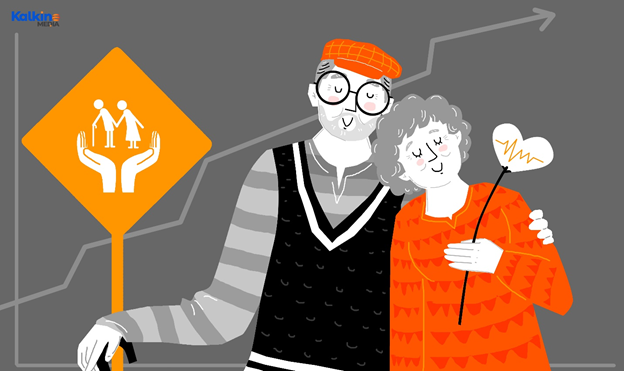 Source: Copyright © 2021 Kalkine Media
Arvida Group Limited (NZX:ARV)
First on the list is Arvida Group Limited, with 32 retirement communities across the Kiwi nation, offering a wide range of living options from independent villas to full-time care, gardens, workshops, recreational facilities, etc. to its residents. In its recently held Annual Shareholders Meeting, resolutions were passed for the election as well as the re-election of its directors.
Moreover, the Board has now been authorised to fix its auditors' remuneration.
On 28 July, at the time of writing, Arvida Group was trading up by 0.96% at NZ$2.10.
Must Read: Which are the top 10 NZX healthcare stocks?
Oceania Healthcare Limited (NZX:OCA; ASX:OCA)
Next in line is Oceania Healthcare Limited. Though the Company got listed on NZX in 2017, it has a long history of being associated with retirement and aged care living. Oceania currently operates over 44 villages throughout New Zealand.
As per the latest reports, the Company announced few changes in its management team. Its Group General Manager Property and Development, Mark Stockton, has sought a departure from the Company.
Moreover, Eli Parkin, who was earlier overseeing OCA's major development projects, has now been promoted as Head of Development and would supervise the Company's current as well as future developments.
Also, the Board is actively looking for a suitable candidate to take charge as the Group's General Manager Property and Development.
At the time of writing, Oceania Healthcare was declining by 1.97% at NZ$1.490, on 28 July.
Interesting Read: How NZX dividend stocks are managing healthy payouts amid low-interest rate scenario
Ryman Healthcare Limited (NZX:RYM)
Third on the list is Ryman Healthcare Limited, which was founded in 1984. As one of the leading operators of retirement villages and rest homes, RYM manages 36 sites across the Kiwi land. In its recently released 2021 Annual Report, the Company revealed its IFRS profit of NZ$423.1 million, up 59.8% on pcp, majorly on accounts of unrealised valuation gains.
It had paid an impressive 22.4 cps to its shareholders for the year. With the safety and security of its residents being its prime focus, RYM expects increased demand for its services in the years ahead.
Further, it has scheduled its Annual Meeting of Shareholders for 29 July, which can be attended both in-person as well as virtually.
The shares of Ryman Healthcare were dropping by 1.03% at NZ$12.520, at the time of writing, on 28 July.
Read: Which stock stories are garnering attention on NZX?
Promisia Healthcare Limited (NZX:PHL)
We would now be looking at Promisia Healthcare Limited, which provides personalised aged care to its residents. In its recently released update, the Company has announced that on 30 July, it would acquire all the shares held by its shareholders having a minimum holding of less than NZ$1000.
Those shareholders with proceeds of NZ$20.0 or less will not be receiving any payment for their shares. Instead, the cumulative proceeds would be donated to KidsCan.
It is pointed out that to facilitate a smooth acquisition, share trading was locked w.e.f. 27 July, for those shareholders having the above-mentioned minimum holdings.
On 28 July, Promisia Healthcare was trading flat at NZ$0.002, at the time of writing.
Also Read: Why these 10 penny stocks can matter in 2021
Summerset Group Holdings Limited (NZX:SUM; ASX:SUM)
Another famous provider of retirement living, and aged care is Summerset Group Holdings Limited, with 33 villages across New Zealand. With more sites in the pipeline, the total sites of SUM come to 43. The Company provides an array of living options, plus, care services with over 6,200 residents. It has recently disclosed that it would publish its 2021 six months financial results on 24 August.
Summerset Group Holdings was gaining 0.8% at NZ$13.100, on 28 July, at the time of writing.
Do Read: Why are 6 hot NZX companies garnering investors' attention on Tuesday?
Radius Residential Care Limited (NZX:RAD)
Last on the list is Radius Residential Care Limited, which is famous for providing specialist health and aged care to the elderly and the disabled Kiwis. Its care facilities include residential care, dementia care, respite care, palliative care, and hospital care. RAD has 22 sites with more than 1,700 residents.
The Company has recently announced the opening of its NZ$5 million retail offer, with an over-subscription of upto NZ$5 million at the Company's discretion.
It is noted that the offer price per share is NZ$0.52 and there is no cap as to the minimum or maximum shares which can be acquired by the shareholders.
Also, applications for the same must be sent to the company by 9 August.
On 28 July, at the time of writing, Radius Residential Care was dipping by 1.64% at NZ$0.600.
Do Read: Did these 6 NZX stocks make the biggest price movement?