Highlights

EBOS has inked a deal to buy a medical device distributor, LifeHealthcare.
The Group's shares have been put on a trading halt as it assumes the placement component of its capital raising.
Ebos delivered record FY21, recording revenue of more than $9 billion.
Ebos Group Limited (NZX:EBO) announced on Thursday that it had entered into a deal to purchase medical device distributor LifeHealthcare for $1.3 billion as it looks for growth in Southeast Asia.
LifeHealthcare is one of the prominent medical device distributors in Australia, New Zealand and Southeast Asia. The Group has a wide portfolio of products in key areas like orthopaedics, robotics, plastic surgery, neurosurgery, etc.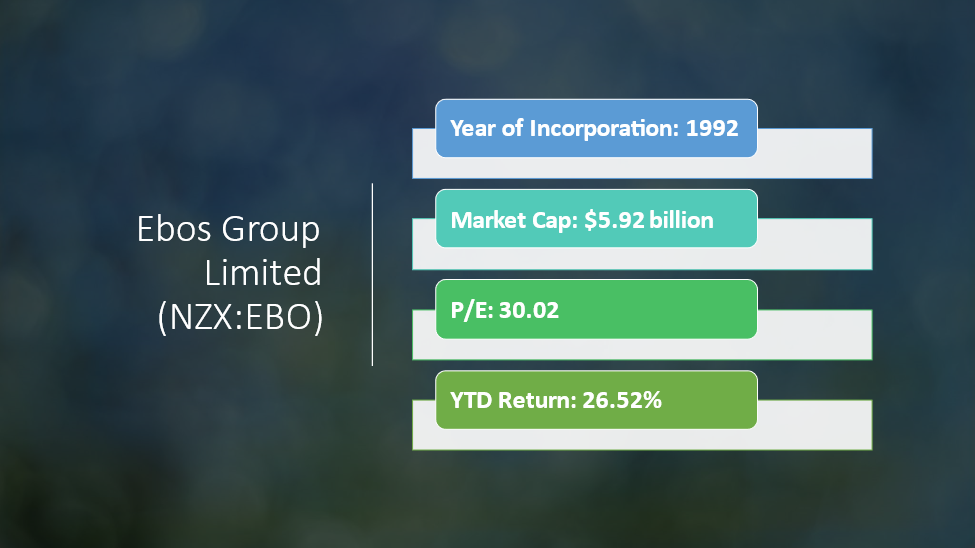 Image Source: © 2021 Kalkine Media®, Data source- Refinitiv
Under the agreement, Ebos will purchase LifeHealthcare's Australian and New Zealand subsidiaries and 51% of its Asian subsidiary, Transmedic. The acquisition will be funded through a combination of proceeds of the retail offer to raise A$100 million and A$642 million from share placement. It is also raising A$540 million in debt and issuing about $23 million of shares to LifeHealthcare management.
RELATED READ: 5 NZX healthcare stocks that can be explored ahead of 2022
Ebos' shares have been put on a trading halt till Friday as it assumes the placement component of its capital raising. The trading halt is likely to stay in place until an announcement on the completion of the placement process is made or as the market opens on 10 December.
John Cullity, Ebos' Chief Executive stated that the acquisition of LifeHealthcare was a significant move in Ebos' strategy for medical devices, which would give more exposure to this sector while also providing calculated entrance into Southeast Asia.
ALSO READ: Which 5 healthcare stocks are making waves on NZX?
The acquisition falls in line with Ebos' strategy to build a medical devices platform and give it a chance for growth in existing therapeutic areas in the future.
FY21 performance
Ebos reported a 5% rise in revenue on pcp with the figure exceeding $9 million for FY21. The rise was majorly driven by growth in its healthcare and animal care segments. The Group's EBIT and NPAT rose by 11.9% and 15.5%, respectively, for the period.
RELATED READ: Which are top 5 NZX healthcare stocks in 2021?
Ebos' earnings growth has been backed by a steady dividend payout ratio, focusing on working capital management and cash flow generation. Its balance sheet is in a very strong position with an inherent capacity for further investment and growth.
EBO also announced a final dividend of 46cps, taking FY21 dividend to 88.5cps.
On 9 December, at the time of writing, EBO was trading flat at $36.5.
Bottom Line
Though Ebos has stayed resilient throughout the COVID-19 pandemic, its future trading performance may be impacted by lockdowns in Australia and NZ.
(NOTE: Currency is reported in NZ Dollar unless stated otherwise)