Source: ImageFlow, Shutterstock
Summary

Investors very often confuse growth stocks with value stocks.
The two are different and an investor should be careful in choosing.
Let's look at some growth stocks on the NZX.
Growth and value stocks have completely different connotations, so investors should be very careful in selecting them. Growth stocks, as the name implies, are the ones that produce sustainable profits at a much faster pace than its peers. The growth companies have an advantage as compared to their competitors in terms of strategies, which involve the expansion of markets, launch of new products, and increasing the footprint. Generally, growth companies do not declare dividends for its shareholders as that extra cash is deployed for growth and expansion. However, it is not necessary that a growth company is not a dividend payer.
Let's look at five such growth stocks on the NZX.
AFT Pharmaceuticals Limited (NZX:AFT)
AFT is in pharma space and is growing continuously due to increased healthcare needs. Its growth is led by sales in all markets and the maximum sales channels. Last year, it made more than expected profits through sales of its products across geographies. The Company witnessed growth as a result of Coronavirus. It witnessed a demand in some of its products like analgesics (Maxigesic), vitamins (Vitamin C Liposchets), as well as some antibiotics. The company also introduced new products like Cystawash (hand sanitiser with efficacy for one day). Recently, AFT announced that Crystawash had found new markets in Asia.
Also Read: What's Moving AIR, AFT, SUM, RAD Stocks on The NZX Today?
Spark New Zealand Limited (NZX:SPK, ASX:SPK)
SPK is a telecom company, which is expanding in NZ market due to the demand for new telecom technologies. It also delivered a strong performance in FY20. SPK clocked a 3.9% growth in its mobile data revenue due to the launch of some new products. The launch of Leaven and CCL also aided in increased revenues for the Company. Currently, it is working on 5G rollouts throughout NZ.
Also Read: 2degrees ropes in Ericsson to build its 5G network in New Zealand
Also Read: Samsung Collaborates With Spark New Zealand To Roll Out 5G In Christchurch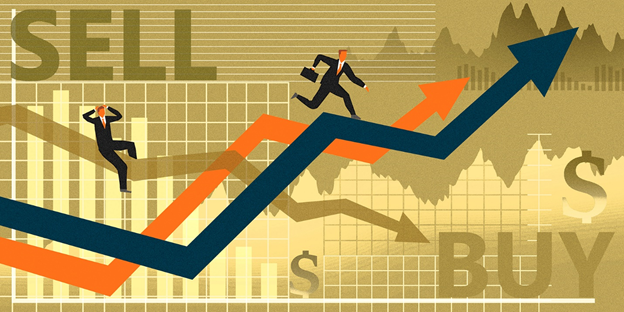 Image Source: Copyright © 2021 Kalkine Media Pty Ltd
Blis Technologies Limited (NZX:BLT)
The company is continuously introducing new products in its portfolio, including UltraBLIS, which is a next-generation probiotic supplement driven by the need to boost immunity by optimising microbiome. In FY20, BLT continued to build its BLIS® Probiotics brand and strengthened its product pipeline. It has also expanded its footprint across geographies. While already planning to penetrate the Chinese market, it plans to enter other newer markets as well.
Also Read: Blis Technologies (NZX:BLT) Tmall flagship store launch
Also Read: Blis Technologies (NZX:BLT) collaborates with RooLife to unveil new product range
Also Read: 6 Gainers and Decliners on the NZX Today - GXH, MEL, LIC, GEO, BLT, NZA
Briscoe Group Limited (NZX:BGP, ASX:BGP)
BGP showed a strong performance in the final quarter of 2020. Its group sales crossed an unbelievable NZ $700M mark with the best performance in homewares and sports goods segments. Last year, Briscoe reported its biggest sale ever on Black Friday and showed a growth of 19%.
This is one Company that is growing as well as paid a special dividend of 6cps to its shareholders. It reported its net profit growth by 17% at NZ$73 M, whereas it had expected it to be around NZ$70 M in the full year. In its annual results announced on 16 March, 2021, it declared a final dividend of 13.5 cps for its shareholders.
Also Read: New Zealand's Briscoe Group (NZX:BGP) gains on robust FY results
Freightways Limited (NZX:FRE)
FRE reported strong Q1FY21 results after showing a downward trend in the first half of 2020. The Group is expecting some slowdown in one segment of its business but will see a huge jump in other segments. It is expecting a sizeable revenue recovery with people moving back to offices. Recently, Mark Cairns took over as the new Director effective 1 April 2021.
Read Also: Freightways (NZX:FRE) fared well in Q1 FY2021; Stock up by 4%