Source: Johnstocker Production, Shutterstock
Summary

Watch out for these financial stocks this Easter
Offering latest updates and trends, these Companies have been in the limelight
Have a look at the latest developments before you choose your Financial investment stock
The Easter weekend stock market is hot with different stock options some performing bearish while others bullish. Financial stocks are something you can bank upon as they are usually safer than the others. Have a look at some of the hot financial stocks in the season, see what has been up with them and whether they are invest-worthy!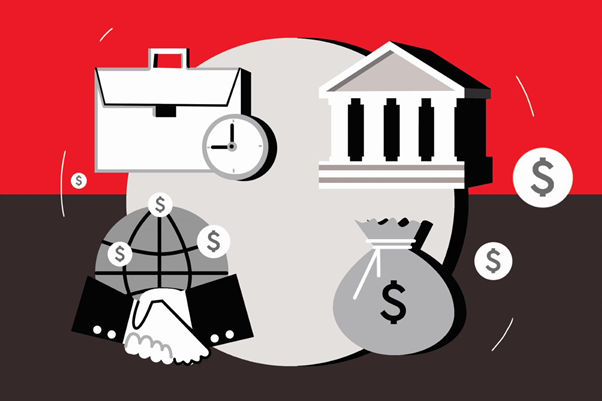 Image Source: Copyright © 2021 Kalkine Media Pty Ltd
Harmoney Corp Limited (NXZ:HMY)
This is a private lender that offers loans to individuals on direct online basis. In their half yearly results declared in late February, the Company offered a revenue of NZ$42m. The NPAT was recorded at NZ$1.2m. The Company also has a sum of NZ$290m in terms of undrawn funding limits for the warehouse, respectively.
On 1 April, Harmoney Corp Limited traded at NZ$2.250, at the time of writing.
Barramundi Limited (NZX:BRM)
Offering investments in different rising Australian Companies, Barramundi Limited is known for its financial services. They recently offered a monthly update according to which there was a 0.7% performance loss witnessed by the Company. Besides this, there was and NAV loss of 0.8% witnessed, respectively.
On April 1, Barramundi Limited traded at 0.980, at the time of writing.
Tower limited (NZX:TWR)
Offering various kinds of insurance, the Company works in verticals such as home, business, car and so on. In a recent update, the Company has further strengthened its position in solvency. The minimum solvency margin stands from NZ$50m to NZ$25m, respectively. The CEO, Blair Turnbull revealed that the Company holds a strong balance sheet.
On April 1, Tower Limited traded at NZ$0.820, at the time of writing.
Geneva finance limited (NZX: GFL)
Catering to the clients n the SME and consumer credit markets, this financial Company has been around since 2002. According to a recent update the expected NPAT for FY21 is to be anywhere between NZ$6.3m to NZ$6.5m, respectively. David O Connell, the Managing Director of the Company is of the view that even though the current disposition, there is prevailing uncertainty due to impending lockdowns.
On April 1, Geneva Finance Limited traded at NZ$0.600, at the time of writing.
Kingfish Limited (NZX:KFL)
Managed by Fisher Funds, this Company is responsible for offering financial services to growing NZ based Companies. According to a monthly update offered by the Company the NAV was witnessed down by 3.8% while there was a 3.7% decrease in the gross performance return. Global Equities on the other hand were witnessed growing by 1% in the duration.
On April 1, Kingfish Limited traded at NZ$1.900, at the time of writing.
Also Read: A glance at companies offering dividends in March- ENS, HGH, ARV, PGW, KFL, and GMT