Highlights

Chinese crypto crackdown expands to its Hebei Province as the government agencies impose restrictions on digital mining and trading.
Its cyberspace commission states that digital mining devours enormous energy, which is against the country's carbon-neutrality goals.
From October onwards, relevant departments in Hebei would monitor and those found involved in illegal mining would be punished.
The cyberspace commission in China's Hebei Province has revealed that it would cooperate with other government agencies in clamping down on virtual currency mining and trading.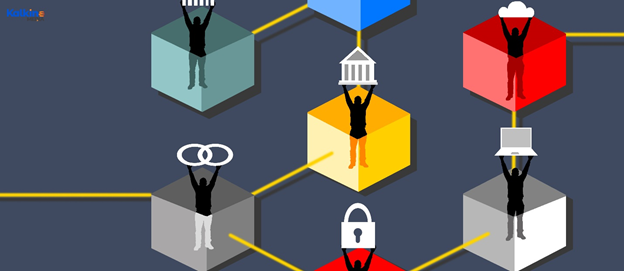 Source: Copyright © 2021 Kalkine Media
Hebei's other departments like the public security department, educational department, local financial regulatory bureau, etc., would also take part in the said crackdown.
Related Read: China intensifies crackdown on crypto mining industry
This year in May, the State Council of China pledged to repress Bitcoin mining and trading, following the ban on crypto payment services by three industry bodies, thereby supporting the campaign against cryptocurrencies.
Source: Copyright © 2021 Kalkine Media
Illegal mining to be punished from October onwards
Moreover, the cyberspace commission has stated that to avoid the usage of any computing power pertaining to the engagement in the illegal mining of digital currencies, departments must inspect their information systems before 30 September.
From October onwards, the commission would strictly monitor the sector and those found in illegal mining would be held accountable and punished.
Why is China taking action against crypto mining?
The cyberspace commission in China has issued a statement stating that cryptocurrency mining eats up huge amounts of energy, which is against the country's goal of being carbon neutral by 2060.
Interesting Read: How destructive is energy-intensive crypto mining?
Moreover, crypto mining poses enormous financial risks and grey activities, thus disrupting the country's financial order, said the statement.
Also Read: What Are Some Less Energy-Intensive Alternatives to Bitcoin Crypto Mining?
Banning of digital mining in other parts of China
Earlier in June 2021, one of the country's leading cryptocurrency mining bases in Southwest China's Sichuan Province was closed.
Similar actions have also been carried out in other important mining hubs like North China's Inner Mongolia Autonomous Region as well as in Southwest China's Yunnan Province.
Also, Anhui and Gansu provinces mentioned that they would order the cessation of crypto mining operations in their regions.
It is pointed out that due to these crackdowns, some Chinese miners are planning to move elsewhere.
Related Read: How Will Norton's New Mass Crypto Mining Feature Impact the Environment?
Bottom Line
The main reason behind China's coming down heavily on crypto mining operations is its own environmental policy, especially the carbon-neutrality policy.