Source: photastic, Shutterstock
Summary

Since corporate New Zealand saw a revival of dividend payouts after a lull in 2020, some small-priced stock companies are also paying dividends
Undeterred by the disruptions of COVID-19, some of these companies have continued to pay dividends
The payouts reflect good cashflows.
There are several small-priced stocks that pay good dividends to its shareholders. It is the earnings season and many companies have generously announced their dividend distributions on the back of improved financials. Small-priced stocks like NWF, BRM, and ALF announced their dividend payouts despite COVID-19 disruptions. Due to shaky financials or uncertainty in the business environment, many companies held on to their cash reserves. Surprisingly, several small-priced companies have decided to give either partial or full dividends to their shareholders.
Months of February and March saw several companies declare their record and payment dates. Let us have a look at some small-priced stocks which paid good dividend payouts to their shareholders.
Allied Farmers Limited (NZX: AFL)
AFL declared a lower dividend of 1.2 cents per share fully imputed (2 cents per share fully imputed in January 2020). This reflected that the FY20 full-year result was lower than the previous year. Even though the Company raised capital through a rights issue and a purchase of 50% stake in NZRLM, the Company did not have sufficient cash flows to pay comparable dividends to its shareholders.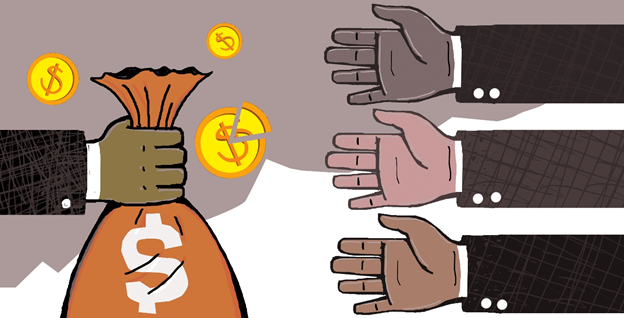 Image Source: Copyright © 2021 Kalkine Media Pty Ltd
Asset Plus Limited (NZX:APL)
APL announced an interim dividend of 0.56cps for the quarter ending December 31, 2020. The dividend consists of 0.45 cps of cash and 0.11 cps of imputation credits.
The record date for this dividend was 24 February 2021. The payment to the shareholders was made on March 3, 2021. The Company also paid a supplementary dividend to its non-resident shareholders.
CDL Investments New Zealand Limited (NZX: CDI)
CDI is consistent in paying a fully imputed dividend at 3.5 cents per share payable on 14 May 2021. The record date as announced by the Company is on April 30,2021. The Dividend Reinvestment Plan will apply to this dividend. The amount reflects Company's good performance in FY2020, and also expectations of the same for FY21.
Barramundi Limited (NZX:BRM)
BRM announced an interim dividend of 1.58 cents per share in February. It will be paid on 26 March 2021. The imputation credits will be 0.45013. The ex-dividend and record date were in early March and the Company also declared a supplementary dividend. BRM has a consistent history of rewarding its shareholders with dividends.
Just Life Group Limited (NZX:JLG)
JLG announced an interim dividend of 1.000 cent per share, which was paid on March 19, 2021. The imputation credits are 0.389 cents per share. The Company has paid two dividends in 2020 of the same value and one each in 2019 and 2018 of a lower amount.
NZ Windfarms Limited (NZX:NWF)
NWF announced an interim dividend of 0.150 cents per share to be paid on April 9, 2021. It's an unimputed dividend and lower than what the Company has been paying to its shareholders. The decrease in value can be explained by the fact that the Company did not have enough cash reserves during the COVID-19-induced disruptions. However, it has been consistent with its dividend payouts.