Summary

Dividend stocks give investors additional income.
They can be good investments for risk-averse investors.
With budget due on May 20, these 5 dividend stocks can be explored.
Dividend-paying stocks are an attractive option for investors amid uncertainty on the duration and severity of COVID-19, which has ravaged the global economy. Many companies had suspended their dividend payments to preserve their financial flexibility amid the crisis. However, there are few companies that are continuing to pay dividends in these challenging times.
Investors are on a look out for dividend stocks as investment in such stocks can help them in providing a regular and reliable income, specially after retirement.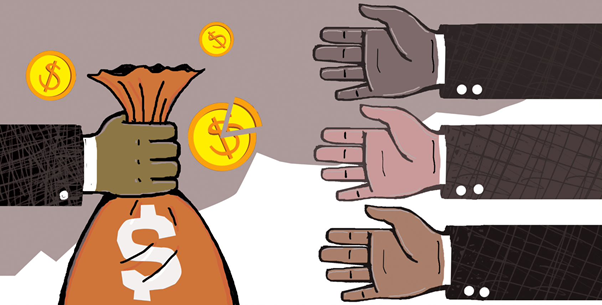 Image source: Copyright © 2021 Kalkine Media
Further, New Zealand is due to reveal its Budget for 2021 on May 20, which will reflect how much and on which areas is the NZ government spending.
Here is a list of 5 NZX-listed dividend stocks that can be explored ahead of the Budget.
Spark New Zealand Limited (NZX:SPK, ASX:SPK)
In the first half of FY21, Spark's revenue fell by 1.5%. However, its underlying performance remained strong, with a rise in services and cloud, security, and service management revenues.
The Group also said that its subsidiary Spark Finance had extended the duration of its NZ$200 million committed standby revolving credit facility by 1 year, which is set to mature on April 30, 2024.
ALSO READ: Are These 6 NZX Dividend Stocks The Best Options To Invest In This year?
On 9 April 2021, Spark paid a 12.5cps interim dividend for FY21. It set a full-year dividend forecast of 25cps at the high end of the range.
On 20 May, at the time of writing, SPK was trading at $4.445, up 0.45%.
Genesis Energy Limited (NZX:GNE)
Despite decreasing hydro inflows, Genesis Energy remained steady and ensured that homes and businesses had consistent access to energy.
The firm expects EBITDAF to exceed NZ$400 million in FY21, with a target of lowering emissions by 1.2 million tonnes by 2025.
Genesis declared an interim dividend of 8.6cps on April 1, 2021. EBITDA is expected to be between $415 million and $425 million, according to GNE.
DO READ: 4 Most Discussed Dividend-Paying Stocks With At Least 4% Yield
On 20 May, at the time of writing, GNE was trading at $3.4, up 0.44%.
Contact Energy Limited (NZX:CEN, ASX:CEN)
Contact released its April 2021 operational report. It recorded a total market energy and gas sales of 305 GWh in April, up from 300 GWh in April 2020.
The Group generated 745 GWh of power during the month, a rise from 585 GWh in April 2020. The revenues from electricity and net steam in April was $107.26/MWh, up from $79.81/MWh in the same month in 2020.
ALSO READ: 5 Most Discussed NZX Penny Stocks To Explore In May- SKT, CAV, APL, MPG, ARB
Contact paid an interim dividend of 14cps on 30 March 2021.
On 20 May, at the time of writing, CEN was trading at $7.59, up 0.66%.
Scales Corporation Limited (NZX:SCL)
With revenues of $470.7 million and earnings of $26.6 million in 2020, Scales Corporation had a successful year. The Group's multi-agribusiness approach yielded encouraging results.
DO READ: Look At These 6 NZX Hot Penny Stocks Before NZ's Budget 2021
The Group declared that total cash dividends for FY20 will be 19cps, which includes the 9.5cps interim dividend paid in January. The dividend will be paid on July 9, 2021.
On 20 May, at the time of writing, SCL was trading at $4.6, down 0.43%.
Trustpower Limited (NZX:TPW)
Trustpower recently released market guidance for FY22. The Group has projected EBTDAF to be between $200-$225 million and capex to be in the range of $43 million-$59 million.
It also announced a final dividend of 17cps as well as a special dividend of 1.5cps. Hence, a total dividend of 35.5cps for FY21 was provided and will be paid on 18 June 2021.
On 20 May, at the time of writing, TPW was trading at $, up 8.38, down 0.24%.
(NOTE: Currency is reported in NZ Dollar unless stated otherwise)