Highlights

Consumer stocks have been performing well.
Seeka announced its half-year results today.
ArborGen held its shareholders meeting today.
In the uncertain times of the COVID-19 pandemic, consumer stocks generally performed well. In general, discretionary spending might have decreased during these times, but fast-moving consumer goods saw a steady rise. Let's look at some of these companies in the consumer space that performed well.
SEK is a fruit-producing company which announced its half-year results for FY21 ended 30 June on Thursday. The Company reported a better-than-expected performance with an NPAT of NZ $30.8 million, up 77% for the six months ended 30 June 2021, versus pcp. Seeka was able to deliver outstanding customer service and excellent financial results to shareholders in the first six months of 2021. Strong demand for the services contributed to a record Group revenue growth of 26% at NZ$224 million.
The Company announcement said that Seeka would continue to invest in the Kiwi fruit business, and acquiring OPAC in May has helped greatly.
The Company also revealed that it had made a significant investment into agritech by acquiring a stake in digital start-up, Fruitometry.
On 19 August 2021, the stock was trading up by 3.33% at NZ$5.270
Also Read: What are the 5 most interesting NZX Stock Stories? FBU, SEK, BLT, MHJ, ZEL
PGG Wrightson Limited (NZX:PGW)
PGW produces and supplies a whole range of agricultural products. PGG Wrightson reports strong performance in FY21 with revenue up by 7.6% at NZ$ 847.8 million over pcp. The operating EBITDA was up by 33% at NZ$ 56 million. The net profit after tax was reported to be NZ$22.7 million, up by NZ$15 million over the previous year.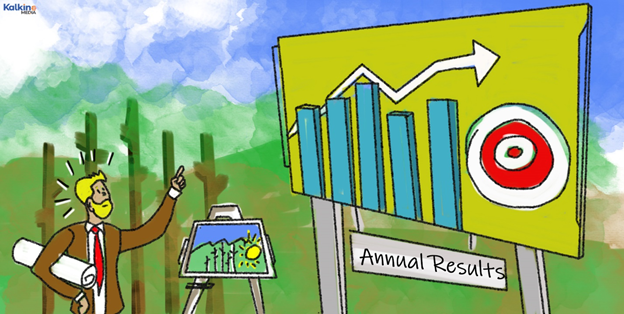 Image Source: © 2021 Kalkine Media
The Company also reported strong demand and pricing for New Zealand products.
PGW has declared a fully imputed final dividend of 16 cps. The dividend will be paid on 4 October 2021 to the shareholders.
Do Read: Are These 5 Small-Cap NZX Stocks Suitable For Long-Term Investment?
On 19 August 2021, the stock was trading down by 0.28% at NZ$3.610, at the time of writing.
ArborGen Holdings Limited (NZX:ARB)
ARB listed on the NZX is a holding company operating in forestry genetics business through Australasia, South America and North America. The Company held its annual meeting today in which it was revealed that the Company's primary focus is on improving cash generation and is led by MCP seedling sales.
The Company has developed the best proprietary genetics and plans to deploy these in the orchards to build a supply pipeline that will be on stream soon.
Related Article: Which are the 10 most interesting growth stocks listed with the NZX?
On the announcements made at the shareholders meeting, the stock was up almost 11% at NZ$ 0.030 at the time of writing.
Scales Corporation Limited (NZX:SCL)
Scales Corporation, an agri-focused company recently declared that it would not be able to participate in the Villa Maria sale process. Therefore, the Company will suffer some losses during the process and that will reflect in the Company's half-year results till 30 June 2021.
The Company rewarded its shareholders with a final dividend of 9.5cps paid on 9 July 2021.
On 19 August 2021, SCL was traded at NZ$4.350, down by 0.23% at the time of writing.
a2 Milk Company (NZX:ATM, ASX:A2M)
ATM is a dairy nutrition company based in Auckland. The Company has specialised products that have beta Casein protein in them. It operates in Australia and New Zealand, the UK, China and other Asian countries, and the USA.
Recently, the stock rose by almost 11% to close at NZ$7 on the speculation of buyout by the Swedish Food company, Nestle. There were reports on 15 August that Nestle was looking at buying a2 Milk company. It may be recalled that the Swiss giant had also looked at a buyout of ATM before, but did not go ahead.
Also read: Where Do NZ's Dairy Exports Stand? A Glance At 3 Related NZX Stocks - ATM, FCG, SML
ATM will be announcing its full-year results on 26 August.
On 19 August 2021, ATM was trading up by 2% at NZ$ 6.950 at the time of writing.
Bottomline: Consumer stocks have performed well despite of COVID-19, and going forward, are likely to do well as fast-moving consumer goods are always in demand. Discretionary spending had slipped last year, but even that is picking up due to a strong economic revival.