Source: hrui, Shutterstock
The continuous and non-stop use of non-renewable sources of energy like coal, petroleum, oil, and other fossil fuels have severely affected the earth's climate, making it toxic and unbreathable for the humanity. As a result, companies are now focusing on the use of safe, affordable, and sustainable renewable energy sources like solar, hydro, wind, tidal and biomass, to name a few.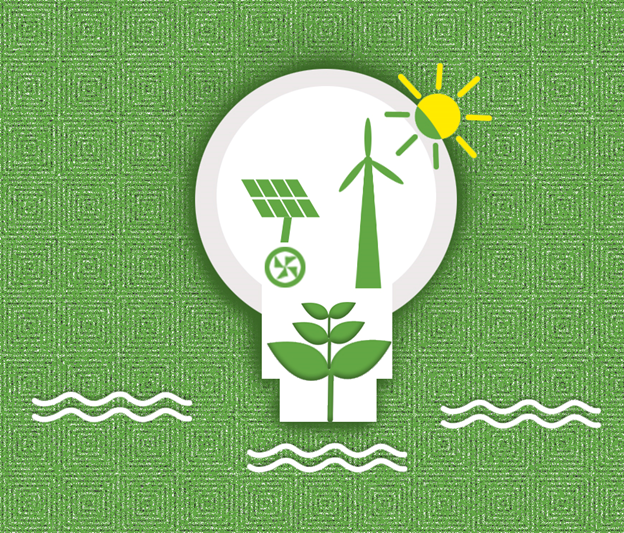 Source: Copyright © 2021 Kalkine Media Pty Ltd
New Zealand with its very high sun irradiation levels, is emphasising on the use of the solar energy for producing electricity. Its various electricity generating and manufacturing plants across the country are aiming at a conscious and systematic shift to this abundant and sustainable solar energy. Most of the companies are supporting NZ government's climate change commitments.
MUST READ: New Zealand needs to cut down emissions immediately: Climate Change Commission
In 2017, NZ's 82% of electricity was manufactured through renewable sources like sun, wind, and water. It is the 4th highest supplier of renewable energy across OECD.
NZ Windfarms are currently generating 46MW of clean and sustainable electricity, sufficient for 16K homes, which otherwise a gas using power station functioning at the same capacity would have emitted around 64K tonnes of the harmful carbon dioxide in the environment.
MUST READ: New Zealand's 7 Renewable Energy Stocks Gaining Momentum
Against this backdrop, let us look at the 4 NZX renewable energy stocks that are helping NZ grow towards a sustainable and greener future.
Genesis Energy Limited
Genesis Energy Limited (NZX:GNE) is the largest energy generator in NZ, with about 500K clients. Recently, the Company announced that its strategic partner, Tilt Renewables Limited (TLT) had successfully completed the commissioning of all the 31 turbines at Waipipi Wind Farm (WWF).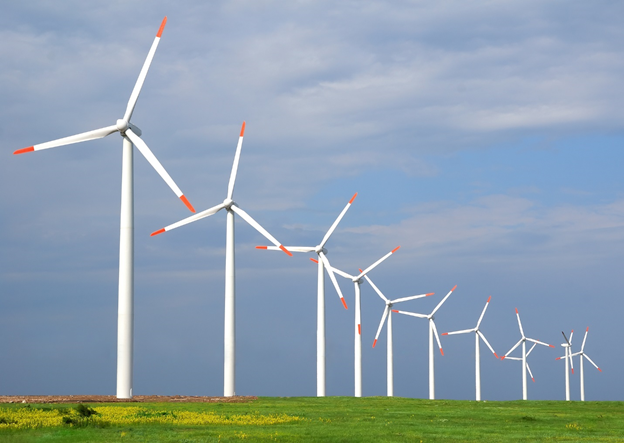 Source: © Oorka|Megapixl.com
Once fully operational, WWF has the capacity to generate 455GWh of electricity, sufficient for 65000 homes across the country.
Marc England, GNE's Chief Executive stated that GNE aims to decrease its carbon emissions by million tonnes in the coming 10 years.
On 29 March 2021, at the end of the trading session, GNE was down by 3.17%, at $3.360.
Contact Energy Limited
Contact Energy Limited (NZX:CEN) together with Nova Energy has entered into a deal wherein Contact Energy would purchase gas amounting to 3.6PJ at market price and trade similar quantity of electricity to Nova, which it could have produced through its plant.
Through this preposition, Contact Energy can effectively operate its Taranaki plant during the upcoming winter season which is marked by reduced hydro diffusion and gas availability. The agreement with Nova would greatly help in producing enhanced volumes of electricity thereby considerably reducing the carbon emissions.
On 29 March 2021, at the end of the trading session, CEN stock was up by 1.48% at $6.860.
Tilt Renewables Limited
Tilt Renewables Limited (NZX:TLT) has entered into an agreement with the consortium comprising of Powering Australian Renewables (PowAR) and Mercury NZ Limited (Mercury).
As per the deal, Tilt Renewables' Australian business would be acquired by PowAR and its New Zealand's business would be taken over by Mercury NZ.
This deal would be settled through a Scheme wherein in TLT's shareholders will get $7.80 per share in cash.
Moreover, both Infratil and Mercury with 65.5% and 19.92% shareholdings in TLT respectively, have voted in favour of the scheme.
Bruce Harker, Tilt Renewables Chair stated that the Company's continuous focus on enhancing its shareholders value was one of the main reasons for this acquisition proposal and the new owners would continue to augment the Company's businesses.
On 29 March 2021, at the end of the trading session, TLT stock was down by 0.26 % at $7.580.
NZ Windfarms Limited
NZ Windfarms Limited (NZX:NWF) declared a solid half-year results ended 31 December 2020. The Company's total revenue amounted to $6.9 million, with EBITDAF standing at $3.2 million in HY21. NWF's operating cashflows were recorded at $3.1 million reflecting sufficient liquidity for future growth.
The Company provided its EBITDAF guidance lying between $5.7 million to $6.3 million for FY21. An unimputed interim dividend of $0.15 cps will be paid by Board on 9 April 2021.
On 29 March 2021, at the end of the trading session, NWF stock was down by 2.44% at $0.200.
(NOTE: Currency is reported in NZ Dollar unless stated otherwise)