Highlights

The most traded stocks move in big volumes on the stock exchange.
Active stocks are heavily traded.
Promisia, A2 Milk and Sky Network were the 3 most traded stocks of the day.
The most traded stocks are the stocks that actively trade on the stock exchange and achieve the highest trading activity for the day. An active stock does volume alterations over time as various stocks step in and out of preference.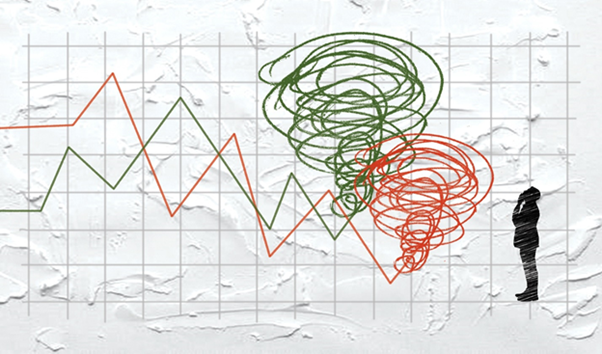 Image Source: Copyright © 2021 Kalkine Media
Here is the list of the 5 most traded stocks on the NZX.
Promisia Healthcare Limited (NZX:PHL)
Promisia Healthcare Limited, a provider of aged care facilities, was the most actively traded stock on Thursday, with a trading volume of 6,000,000.
On Thursday, the Group announced the appointment of Chris Brown as Chief Executive Officer, starting 23 August 2021. He's worked with PHL on a contract basis since February 2021 and offers a wealth of experience from a variety of sectors in New Zealand and abroad.
Shares of PHL traded flat on 26 August to close at $0.001.
The a2 Milk Company Limited (NZX: ATM, ASX:A2M)
The a2 Milk Company, an A2 protein producer in both baby and other milk categories, was the second most traded stock of the day. It delivered a trading volume of 4,620,314.
The Company released its FY21 results on Thursday and reported a decline of 79.1% in its net profit to $80.7 million due to COVID-19-induced disruptions and the rapidly changing China infant nutrition market. The milk firm suffered substantial demand and supply volatility, which resulted in significant excess inventory issues.
The infant formula firm is considering a review of its growth strategy to react to quickly altering China market dynamics and is rebalancing its channel inventory.
Shares of ATM fell 11.33% on 26 August to close at $6.34.
Sky Network Television Limited (NZX:SKT, ASX:SKT)
Sky Network, NZ's leading broadcasting firm was the third-most traded stock of the day, reporting a trading volume of 3,407,536.
On 25 August, Sky Network announced that it would undergo a capital decrease of shares. The shareholders will get 1 ordinary share of the company for every 10 shares held on the record date, 16 September 2021. To process the share consolidation, trading in SKT will be stopped from 14 September and will resume from 17 September.
Z Energy Limited (NZX:ZEL; ASX:ZEL)
Z Energy, a Kiwi transport fuel firm, was also amongst the most active stocks on Thursday, reporting a trading volume of 3,172,103.
On 23 August, the Group stated that Ampol, an Australian transport fuel leader, has made a non-binding offer to buy Z for $3.78 per share. ZEL noted that Ampol had approached ZEL for the fourth time in recent months. For now, ZEL has affirmed a period of exclusivity, permitting Ampol to perform due diligence.
Shares of ZEL gained 2.03% in trading on 26 August to close at $3.52.
Stride Property Ltd & Stride Investment Management Ltd (NZX:SPG)
Stride, a portfolio investment entity, was also amongst the most traded stocks, noting a trading volume of 2,925,286.
On 25 August, the Group announced that Stride is aiming a combined annual cash dividend of 9.91 cents per share for FY22, subject to no more worsening of economic conditions due to COVID-19.
While Stride Property declared a cash dividend of 1.9345cps for Q1 FY22, Stride Investment Management Limited also announced a cash dividend of 0.543cps for Q1 of FY22, both due to be paid on 9 September 2021.
Shares of SPG traded flat on 26 August to close at $2.64.
(NOTE: Currency is reported in NZ Dollar unless stated otherwise)