Summary

High trading volume and massive outstanding shares on a stock exchange place an entity under 'active stocks.
In the 15 months ended March 2021 report, Promisia's cash and cash equivalents stood at NZ$1.2 million.
Kiwi Property Group announced an approaching meeting to be held on 12 July 2021, which will be both virtual and physical meeting.
Active stocks usually have greater trading volumes than others on a stock exchange. They can be assessed on their intra-day performance or across the week, month, or year.
How does a stock gain more volume compared to others?
Well, the answer to that perhaps lie in the updates like results, acquisition, deals, etc. provided by a company, which attract an investor's attention. Also, these stocks have huge outstanding shares.
An active interest taken by investors in a particular stock leads towards a high trading volume.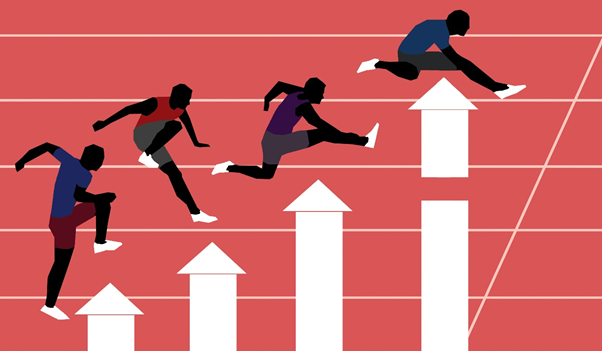 Source: Copyright © 2021 Kalkine Media
On the given backdrop, let's check the latest updates of the four most active stocks listed with NZX for Thursday.
Promisia Healthcare Limited (NZX:PHL)
Aged care facilities provider Promisia Healthcare Limited's shares traded heavily on NZX, recording a volume of 7,000,000 by the close of the trading session on 10 June.
Promisia's last update was in May when it published its FY20-21 report for the 15 months duration closed 31 March 2021. During the reported period, the Company noted an income of NZ$7.3 million, EBITDAF noted a loss of NZ$0.2 million due to NZ$0.8 million utilised in acquisition.
NPAT on continuing operations stood at NZ$0.042 million while total profit (from continuing and discontinuing operations) was recorded at NZ$0.065 million.
Total assets by the end of March 2021 were at NZ$59.1 million, with net debt of around NZ$17.8 million. Promisia's cash and cash equivalents were at NZ$1.2 million.
On 10 June, Promisia ended the trading session unchanged at NZ$0.02.
Did You Read; Are these four cheapest penny stocks worth following in June 2021?
Contact Energy Limited (NZX:CEN; ASX:CEN)
Electricity generator entity, Contact Energy Limited was one of the most traded stocks on the NZX. On 10 June, after the market close, the trading volume of the Company's shares stood at 2,777,303.
Two days ago, Contact Energy released the operating report for last month wherein it mentioned that on the customer business front, mass market electricity and gas sales stood at 372GWh.
On the wholesale business front, contracted wholesale electricity sales (consisting of the ones sold to the customer business) amounted to 846GWh.
On 10 June, Contact Energy lost 0.24% by the close of the market session and was at NZ$8.250.
Do Read; Why to keep an eye on the 5 biggest stories on NZX?
Meridian Energy Limited (NZX:MEL; ASX:MEZ)
Electricity generator and retailer Meridian Energy Limited was one of the most active stocks on NZX. The Shares of Meridian Energy ended the NZX trading session by gaining a massive volume of 2,723,152.
Two days ago, Meridian Energy notified the market of ownership evaluation of Meridian Energy Australia. A portion of the review will contemplate all options involving in parts or a complete divestment of MEA business.
The evaluation process of MEA would take a couple of months, and the Company would update the market on it once it is concluded.
By the market close on 10 June, Contact Energy declined by 1.30% and was noted at a price of NZ$5.33.
Did You Miss Reading; Why ATM, MEL, AIA are still popular on NZX
Kiwi Property Group Limited (NZX:KPG)
Property investor Kiwi Property Group ended Thursday's market session by increasing the trading volume up to 2,352,472, qualifying as one of the most traded stocks on the New Zealand's Exchange.
In the afternoon, on 10 June, Kiwi property Group provided an update to the market regarding a meeting to be conducted on 12 July 2021, which will be both online and a physical meeting at Kingsland, Auckland.
Kiwi Property Group closed the trading session on 10 June, flat at NZ$1.19.
Also Read; Weekend Wrap: 4 Most Traded NZX Stocks This Week
What do active stocks mean to an investor?
Stock exchanges in different parts of the world often turn volatile, and market dynamics goes through a seesaw during the market session every day.
An investor often gets an understanding of the liquidity position, investors sentiments, fluctuations in the price of the active stocks. This could influence their investment decision while picking stocks to add to their portfolio.