Summary

The stock price in any exchange is often prompted by its supply and demand at that time.
DGL Group started this week on a positive note and kept the momentum alive by closing the Friday session in green.
The stock price movement is often indicative of investors' sentiment towards a company.
Stock market gives an opportunity to investors to buy and sell shares. Share prices oscillate throughout the trading session. Meanwhile, investors and traders keep evaluating their underlying value.
What propels the movement of share prices?
The movement in share prices during a market session is often triggered by supply and demand at the given moment, in a stock exchange. Also, updates from the companies listed on a stock exchange along with the investor's sentiments towards them can bring about the price movement.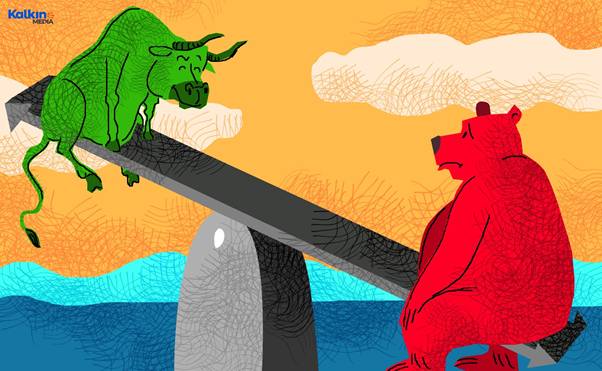 Source: Copyright © 2021 Kalkine Media
Let us now dig into reasons behind the 6 NZX stock prices' fluctuation on Friday.
Comvita Limited (NZX:CVT)
Manufacturer of organic products, Comvita Limited, wrapped up the market session of 25 June in green, increasing by 4.88% at NZ$3.44.
The reason behind the price gain can be attributed to the Company's latest notification to the market about the record sales in the mid-year e-commerce sales festival, popularly known as 618 Shopping Festival in the China region, rising by 31% compared to the last year. Comvita surpassed other Manuka honey brands on Tmall and JD.com, the two leading e-commerce platforms in China.
Do read; How did New Zealand stock market perform Today? Know 5 NZX Stories AFI, MEE, ERD, CVT, FRE
DGL Group Limited (NZX:DGC; ASX:DGL)
Provider of chemical supply chain solutions, DGL Group Limited grew by 3.7% at NZ$1.4 by the close of the trading session on June 25.
The week started on a positive note, with DGL Group informing the market about an extension in its footprint, after receiving consent for building a new chemical facility in New Zealand's Hawke's Bay area.
The news was followed by DGL Group closing the trading session on Monday at NZ$1.3. Continuing the momentum, the stock last traded at NZ$1.31 on Tuesday and at NZ$1.35 on both Wednesday and Thursday.
A quick read; DGL Group Makes a Trading Debut on NZX and ASX
Allied Famers Limited (NZX:ALF)
Investor of NZ's agriculture businesses, Allied Famers Limited surged by 3.57%, at NZ$0.58, by the end of the market session on 25 June.
Allied Farmer's shares closed the trading session of 24 June at NZ$0.57, after it provided an update about NZ Rural Land Management Limited Partnership (NZRLM) settling to pay a cash dividend/distribution to its partners for the amount standing at NZ$700K, of which 50% or NZ$350K was payable to Allied Farmers.
An interesting read; How Are These 6 Stocks Performing Today? ZEL, TRU, HGH, ATM, SML, ALF
The Bankers Investment Trust Plc (NZX:BIT)
The UK-based fund, The Bankers Investment Trust Plc ended the day's trading session falling by 3.02% at NZ$2.25 on 25 June.
On Monday, 21 June, the Company declared its unaudited 6-month report form the period closed 30 April this year. The Bankers Investment Trust's dividend income during the period stood at £15.6 million compared to £12.2 million in pcp.
The company paid the first interim dividend/distribution of 0.538p/share last month. The second interim dividend of 0.538p/share has been announced to be paid by 21 August this year.
Did you miss reading; The Bankers Investment Trust Plc (NZX:BIT) ends FY20 on a positive note
NZME Limited (NZX:NZM)
An integrated media entity, NZME Limited ended the market session at NZ$0.74, declining by 2.63% on 25 June 2021.
Lately, the Company has not provided any update to the market. In its last significant update in April, NZME said that the Company had agreed the violations set out and penalties levied on it with NZX Limited and was endorsed by NZMDT (NZ Markets Disciplinary Tribunal).
The above-mentioned censures were issued by the NZMDT. In both the cases mentioned in the censures, NZME followed its compliance procedure, then obtained and worked on specialist external legal advice when the releases were made.
Did you read; How Did these 6 NZX Stocks Perform Pre-Budget?--- STU, TWR, NZME, NWF, TRU, MWE
Vista Group International Limited (NZX:VGL; ASX:VGL)
Technology solutions provider to global movie business Vista Group International Limited closed the trading session of 25 June in red, declining by 3.29% at NZ$2.35.
On 23 June, Vista Group International told the market that its cashflow status was showing signs of improvement, after the opening of more and more movie theatres worldwide.
With an increasing number of people returning to watch movies in the theatre, the Company's financial position is set to get better. The cash burn is now anticipated to be less than NZ$2 million each month for the initial 6-month period of this year.
What does stock price movement signify?
The fundamental analysis of a stock, by looking at its EPS, debt value, etc., might help in assessing the imminent price trend. The movement of stock prices signal toward investors' idea of a company's worth.