Summary

SKC reveals big boost in its earnings.
TWR provides an update on financial impact of Canterbury floods.
KFL and BRM provide their monthly updates.
Some of the companies made significant announcements today that drove their stock prices up or down. As per the NZX rules, the companies listed on the NZX are mandated to provide their updates to the shareholders. Accordingly, every day, the NZX is inundated with announcements of all kinds — management decisions with regard to new appointments, company strategy, and retirements, etc. Companies provide monthly, half-yearly or full-year updates, acquisitions, mergers, or any other important developments. Let's look at some companies that made significant announcements today.
SkyCity Entertainment Group Limited (NZX:SKC)
SKC announced on Friday that due to its strong trading numbers, it expected a rise in its operating earnings and net profits for FY21. It expects a push up by almost 33% over the last year. The company, listed on the NZX and the ASX, made normalised EBITDA last year of $200.7M, but says today, it expects that to rise to NZ$247M to NZ$$253M. Normalised net profit after tax last year was $66.3M, but the company expects that to come in this year at NZ$84M to NZ$88M.
On 11 June 2021, the stock was trading down by 1% at NZ$1.070 at the time of writing.
Tower Limited (NZX:TWR)
Tower provided an update on the financial impact of Canterbury floods on Friday. It said it had received 164 claims in relation to the floods. The Company said that its teams had been working round the clock to check its customers welfare and ask if they need help with repair work or accommodation.According to Tower, the total cost of the floods is estimated to be about NZ$2.8M to NZ$3M before tax. The Company also gave its guidance for half year to be an NPAT of NZ$25M-NZ$27M.
On 11 June 2021, the stock was trading flat at NZ$0.725 at the time of writing.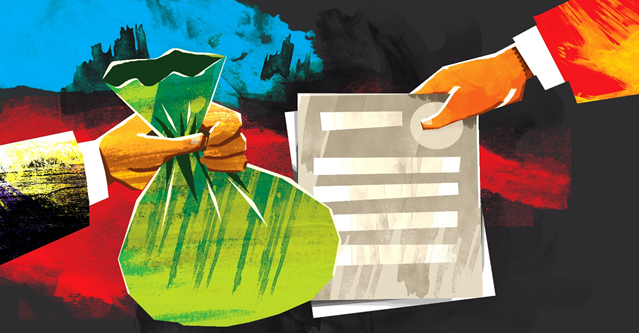 Image source: Copyright © 2021 Kalkine Media
Mainfreight Limited's (NZX:MFT)
MFT senior executive John Hepworth, who heads Mainfreight's Americas region, announced his intention to retire by the end of September 2021 on Friday. MFT said that his successor would be appointed from within the business only and in some time.
Also Read: Are These NZX-Listed Freight and Logistics Stocks Good For Investment?—FRE, MFT, TLL & QEX
Mr Hepworth served the Company for more than 22 years in various positions in the international side of the business. He has been helping grow business across Australia, New Zealand, and the US.
On 11 June 2021, the stock was trading up by 0.25% at NZ$75.510 at the time of writing.
AMP confirmed on Friday that its new appointee Alexis George would commence as the Chief Executive Officer (CEO) on 2 August 2021. AMP confirmed that even though its current CEO Francesco De Ferrari would retire from his role on 30 June 2021, the Company's Chief Financial Officer (CFO), James Georgeson, will take over as the CEO in the interim.
Also Read: 6 NZX Stocks Under Spotlight Today- TRA, SVR, AMP, WHS, RYM, PYS
Also Read: After a lacklustre FY20, AMP Limited (NZX:AMP) tries to find its feet
On 11 June 2021, the stock was trading up by 1.55% at NZ$1.310 at the time of writing.
Barramundi Limited (NZX:BRM)
BRM provided its monthly update for May on Friday. In May, BRM returned a gross NAV of +0.2% and an adjusted NAV return of (0.0%). This was driven by strong trading updates provided by banks that led the market higher. The month of May saw share markets move out of high-growth companies to high-value companies with IT sector down by 9.9% in the month of May. In a sign that investors remain focused on the potential for inflation to rise during the year, the interest-sensitive Utilities (-7.0%) sector also lagged the market returns.
On 11 June 2021, the stock was trading down by 1% at NZ$1.070 at the time of writing.
Kingfish Limited (NZX:KFL)
KFL announced its May update on Friday. The monthly update revealed that Kingfish's gross performance return was down by 3% and adjusted NAV was also down by 2.8%. This was due to the mix of portfolio that KFL holds. Its portfolio comprises -- a2 Milk which was down 23% due to downgraded revenue and earnings expectations again, Auckland Airport's was down by 4%. Contact Energy was up 5%, Fisher & Paykel Healthcare was down 17%, and Infratil that reported its earnings in line with expectations was up 7%. Mainfreight delivered strong results so it was also up 5%
On 11 June 2021, the stock was trading up by 0.50% at NZ$2.010 at the time of writing.