The benchmark S&P/NZX 50 Index edged up 0.53% to 12,496.27 on 4 June. Many announcements are made by different companies that result in fluctuation of stock prices.
Stock market movements help investors in providing information that helps them in making right investment decisions.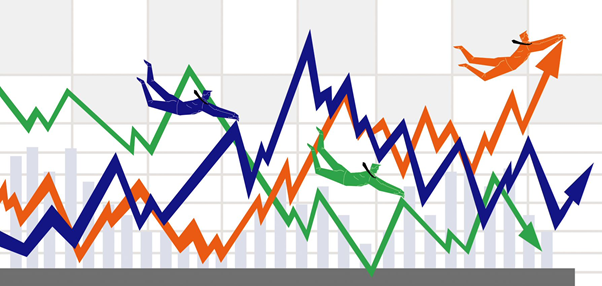 Image Source: Copyright © 2021 Kalkine Media
Let's have a look at the announcements made on Friday and the impact they had on the share price movement.
Fletcher Building Limited (NZX:FBU, ASX:FBU)
Fletcher Building announced on Friday that it will start with its on-market share buyback programme of its shares on 10 June. The buy back programme will be for up to $300 million in purchase price and would be active for a year, beginning from 4 June 2021.
ALSO READ: Will Government's New Building Law Create More Affordable Housing in New Zealand?
The Group also revised its EBIT guidance for FY21, which is expected to be between $650 million to $665 million, which is at the top end of the guidance given earlier.
On 4 June, FBU ended the trading session at $7.85, up 2.48% from its previous close.
Seeka Limited (NZX:SEK)
Seeka announced that it will begin a new kiwifruit packing machine MAF RODA in the KKP packhouse, which is a new 8 lane machine that would include camera grading and packing automation.
The investment (estimated to be $20 million) will help the Company in providing adequate capacity for the next 2 years and will give it more time to consider the possibility of a fresh packhouse on the Pukenga Orchard location.
On 4 June, SEK ended the trading session at $4.9, up 2.08% from its previous close.
Blis Technologies Limited (NZX:BLT)
Blis Technologies posted revenue and EBITDA of $10.6 million and $1 million, respectively, for the year ended 31 March 2021. The Group witnessed a 12% rise in its ingredients revenue and a 22% rise in Finished product sales through e-commerce.
DO READ: 4 NZX growth stocks that can draw investors' attention in June 2021
It launched its first skincare offering Unconditional Skincare Co., signed a deal to sell a new probiotic strain in Indian market and plans to make investments in the future product pipeline.
On 4 June, BLT ended the trading session flat at $0.06.
Michael Hill International Limited (NZX:MHJ; ASX:MHJ)
Michael Hill announced that its Chairman Emma Hill will retire at the end of the present financial year on 28 June 2021 and will stay as a Non-Executive Director.
Rob Fyfe will replace Emma as the new Chairman of the Group. He has served as the CEO of Air New Zealand Group and Icebraker.
ALSO READ: Value Buying Pushed Marekt Up, Primarily Led by Materials, Energy, and Communications Stocks
On 4 June, MHJ ended the trading session at $0.9, up by 2.27% from its previous close.
Z Energy limited (NZX:ZEL,ASX:ZEL)
In accordance with the Australian Modern Slavery Act 2018, Z Energy issued its Modern Slavery Statement for the 2020 reporting period on 4 June.
ALSO READ: What is New Zealand's energy mix? How does it plan to reduce carbon footprint?
The Statement highlights the efforts taken by the firm and steps it plans to take to detect, manage, and reduce the particular risks of modern slavery in its operations and supply chain.
On 4 June, ZEL ended the trading session at $2.65, up by 2.71% from its previous close.
(NOTE: Currency is reported in NZ Dollar unless stated otherwise)