Highlights

New Zealand reported a monthly trade deficit of NZ$2.1 billion.
While imports saw a rise of NZ$1.8 billion, exports were down NZ$42 million in August 2021.
The latest numbers from Stats NZ released today showed that imports rose NZ$1.8 billion in August 2021 compared to the same month last year, leading to a record monthly trade deficit of NZ$2.1 billion.
International trade manager Alasdair Allen stated that the trade deficit figure was bigger than the usual. It was due to bigger values for imports, majorly vehicles, that continued the movements seen in last few months.
Imports surged while exports saw a little change
The surge in imports was driven by a NZ$415 million increase in vehicles, parts, and accessories' imports. Other commodities that contributed to the increase were a NZ$223 million rises in mechanical machinery and equipment and a NZ$207 million increase in petroleum and petrol products.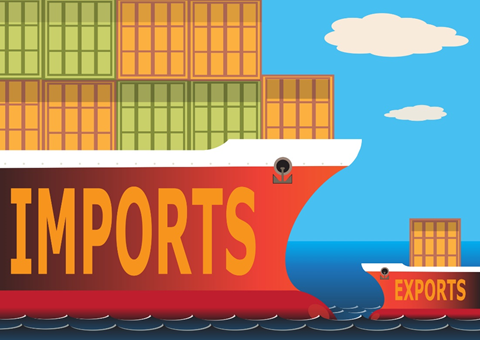 Image Source: © Emeraldgreen | Megapixl.com
Japan added the major chunk to the rise in vehicles, parts, and accessories (+NZ$165 million) after European Union (+NZ$64 million).
However, exports were down NZ$42 million, experiencing little change in August this year. A big drop of NZ$208 million was seen in the aircraft and parts category. This was partly compensated by increases in other commodities that included an increase in meat, a rise in logs, wood, and wood articles, as well as mechanical machinery and equipment.
Allen stated that the drop in the value of exports of aircraft and parts was because of the export of planes to the US in August last year for long-term storage purposes as NZ had its borders shut.
Bottom line
It remains to be seen how imports and exports fare next month and subsequently affect NZ's trade deficit.