Summary

Enprise Group affirms its compliance with all the regulatory norms for the NZX listing.
Synlait Milk provides an update on its Dunsandel facility along with an assurance that FY21 guidance will not be impacted by the recent floods.
Cannasouth to hold its Annual Meeting towards the end of June 2021.
NZX continues to buzz with various stock news, because of which some stocks gain positive momentum, while some experience a decline.
Gainers continue to surge with strong fundamentals; on the other hand, few stocks encounter a downward movement owing to negative news.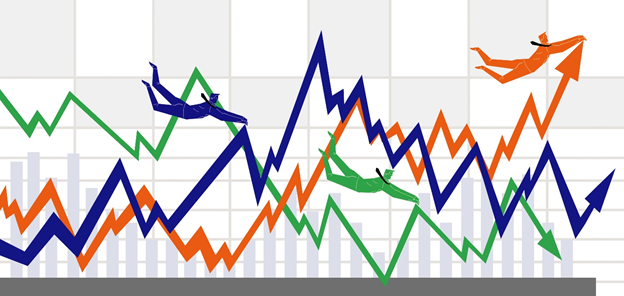 Source: Copyright © 2021 Kalkine Media
Amid the above backdrop, let us look at the ebb and flow of few stocks during Thursday's trading session.
Enprise Group Limited (NZX:ENS)
Technology-based Enprise Group Limited is a high-tech software investment company.
In a recent enquiry by NZ RegCo into the share price of ENS, the latter has confirmed that it had complied with all the regulatory disclosures as mentioned under the rules of the NZX Listing.
On 10 June, at the time of writing, Enprise Group was trading up by 5.10%, at NZ$2.06.
Read: What triggered stock price movements on NZX - CGF, PYS, ENS, NZO, NZA, FPH
Cooks Global Foods Limited (NZX:CGF)
New Zealand-based Cooks Global Foods Limited conducts its businesses across the food and beverage industry. The Company's businesses were considerably impacted by the ongoing pandemic.
Its total group revenue for the full year ended 31 March 2021 dipped to NZ$3.1 million, down by 26.8%. However, cash from operating activities rose from the previous year's NZ$0.2 million to NZ$1.2 million for the said period.
Also, the acquisition of the Triple Two Coffee business in 2020, significantly added scale to CGF's UK operations and positioned it as the 4th coffee-centric chain in the UK.
The Company gained positive momentum during the 2nd half of the year, resulting in an increase in its profits. With prudent cost management, CGF is well placed for future profitability.
On 10 June, at the time of writing, Cooks Global Foods was trading at NZ$0.047, increasing by 2.17%.
Must Read: Why the 6 Hot NZX Penny Stocks are in Green
Synlait Milk Limited (NZX:SML; ASX:SM1)
Canterbury-based Synlait Milk Limited is a leading dairy processing company in New Zealand. Following the recent heavy flooding, SML has provided an update on its Dunsandel facility, which is now operational with regular site works.
The torrential rains have caused significant damage to the Company's farms, along with challenges cropping up for milk collection due to disruptions in the road network.
SML's paramount concern is the safety of its farmers and will work out ways to assist them.
Nonetheless, the Company has assured that its production plans and guidance for FY21 remains unaffected by the deluge.
On 10 June, at the time of writing, Synlait Milk was trading down by 1.39% at NZ$1.318.
Recommended Reading: New Zealand's Dairy Sector fuels the Country's Economic growth
NZ Windfarms Limited (NZX:NWF)
One of New Zealand's leading wind farm operators, NZ Windfarms Limited, boasts a capacity of 46MW, enough to power about 19,000 households.
NWF has given consent to a new variable volume fixed-price agreement (VVFPA) for a 25% of its production, starting from October 2022 towards the end of June 2023.
On 10 June, at the time of writing, the shares of NZ Windfarms were trading flat at NZ$0.215.
Cannasouth Limited (NZX:CBD)
Waikato-based Cannasouth Limited is a biopharmaceutical research company focusing on medicinal cannabis development. CBD has notified all its stakeholders of its Annual Shareholder Meeting, which is being scheduled for 28 June.
Moreover, the Company has released an update on the emerging medicinal cannabis industry, both in domestic as well as international markets. It has emphasised the opportunities, challenges as well as regulatory environment faced by the industry players.
The update also provides valuable insights into CBD's growth stratagem so as to become the leader in the domestic market.
On 10 June, at the time of writing, Cannasouth declined by 3.06%, and was trading at NZ$0.475.
Also Read: Does New Zealand have a good healthcare system? What are the best NZX healthcare stocks for investment?
ikeGPS Group Limited (NZX:IKE; ASX:IKE)
Technology company, ikeGPS Group Limited's unaudited group revenue for FY21 was recorded at NZ$9.3 million. This was mainly on account of solid outcome from its core businesses of communications and electric utility segment.
However, its operating loss after tax was estimated at NZ$7.4 million for the fiscal year.
At the end of the year, the Company held cash worth NZ$14 million.
On 10 June, at the time of writing, ikeGPS Group was trading up by 1.90%, at NZ$1.070.
Do Read: These 6 Stocks were Gainers and losers on the NZX today- NTL, IKE, MPG, CAV, NWF, MFB