Source: Julio Ricco, Shutterstock
American videogaming company GameStop Corp (NYSE: GME) is looking to raise US$ 1 billion, as it tries to capitalise on the massive rally its stock has seen this year.
© Marangifoto | Megapixl.com
The capital would be raised through the issuance of 3.5 million shares of common stock – a form of security representing the ownership of the company.
The company said in a statement on April 5:
The share sale would be done by the global brokerage house Jefferies LLC.
The shares would be sold through at-the-market (A.T.M.) offering – a type of equity issuance where a listed company releases incremental capital in the secondary market through a broker at prevailing market price. As a result, the prices of various shares sold through A.T.M. offering varies from time to time.
As the company's shares have surged 9.92 times in the current calendar year to US$ 186.95 a scrip from US$ 18.84 a scrip, the move will help company raise a larger pool of capital through lesser dilution of the equity. However, the par value (face value recorded in the books of the company) of the shares has been pegged at $0.01 per share. Analyst and market watcher are seeing it as very smart move by the company.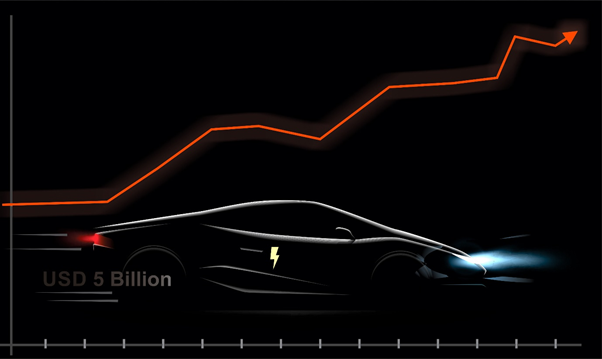 Copyright © 2021 Kalkine Media Pty Ltd.
Last year, in December 2020, the American electrical vehicle (E.V.) maker Tesla had pulled of similar share sale, as it offered US$ 5 billion worth of common stock through A.T.M. offering. The decision by Tesla was propelled by the rally its stocks saw last year, and the underwriter for the deal was Goldman Sachs.
For more details, read here: Tesla to Raise USD 5 Billion, Riding High on Share Price Boom
The Texas-headquartered videogaming company has filed a prospectus supplement with the U.S. Securities and Exchange Commission (S.E.C.) for the same and is awaiting an approval from the market's regulator.
© Samsonovs | Megapixl.com
On Monday, shares of NYSE:GME closed at US$ 186.95, down by US$ 4.50 in day (2.35%). The company's shares have witnessed a high degree of volatility in the recent past: From January 11, 2021 to April 1, 2021, the closing price of the of company on New York Stock Exchange (N.Y.S.E.) ranged from as low as $19.94 to as high as $347.51 and daily trading volume ranged from approximately 7.06 million to 197.2 million shares.