Source: Kodda, Shutterstock
Summary

Central banks across the globe continue to loosen the purse strings
Indices march upwards, with risk on trade continuing
Oil prices supported Saudi Arabian Tadawul All Share Index while green index rejig has impacted New Zealand stock market
The stock markets have been on steroids after the central banks across the globe started pumping in the liquidity in their respective economies. As monies started flowing in, the benchmark indices in some cases even doubled from the lows of March 2020, with real economies being still on the shaky grounds.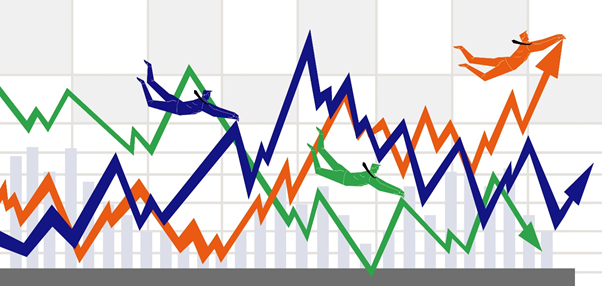 Copyright © 2021 Kalkine Media Pty Ltd.
The rally of 2020 continued into 2021 as well, albeit a toned-down version. While the stocks have rallied, the investors have moved from safe haven to the riskier assets. Complimenting the rise in the global equities, the gold prices have corrected by 16.5% after touching the peak levels in August 2020.
But do you know, which has been the best performing benchmark index across the globe in 2021? It's been Saudi Arabian Tadawul All Share Index – that has rallied by 14.68% in the current year.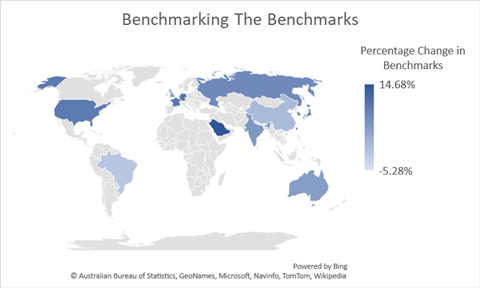 Source: Kalkine Research
The oil price, which is the key driver of the Gulf financial markets, surged past US$ 70 a barrel in early March for the first time since Coronavirus pandemic, that lifted the stock market in middle eastern kingdom. The Tadawul All Share Index has outperformed its peers, growing four-times more than the Morgan Stanley Capital International's (M.S.C.I.) Emerging Market Index. The M.S.C.I. EM Index has grown by paltry 3.68% this year.
Source: Kalkine Research
The growth in Saudi stocks, has been closely followed by the growth in the Taiwanese shares, which has been seen gaining on expense of global backlash against China. The two countries have been claiming sovereignty over the entire of each other's territory and are globally seen as rivals. The Taiwan Weighted Index has rallied by 13.69% in 2021.
Other indices that have witnessed a double-digit growth in 2021 include Singapore, Eurozone and German Indices.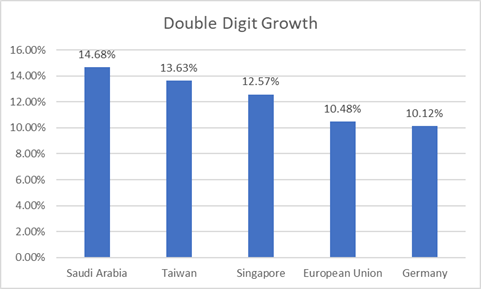 Source: Kalkine Research
Among the major indices, there have been only two countries whose benchmarks have seen correction. The New Zealand's NZX50, shedding 5.28% this year, has been the worst performer when it comes to global equity markets. The New Zealand Stock market has been faltering due to global green index rejig impacting scrips of country's two major electricity companies – Contact and Meridian.
Similarly, Brazil's Bovespa has declined by 1.26% in the year, as country's federal government is seen to terribly mismanage the outbreak of Coronavirus pandemic.
Source: Kalkine Research