Source: JomNicha, Shutterstock
Summary

Indian stock markets tumble over COVID-19 fears
Bank stocks are the worst hit
On Sunday, India recorded the highest number of daily COVID-19 deaths – displacing Brazil
The raging COVID-19 pandemic has wreaked havoc in India, the world's second most populous country. On Monday, the equities in the country opened deep in red, despite most of its Asian peers treading in black.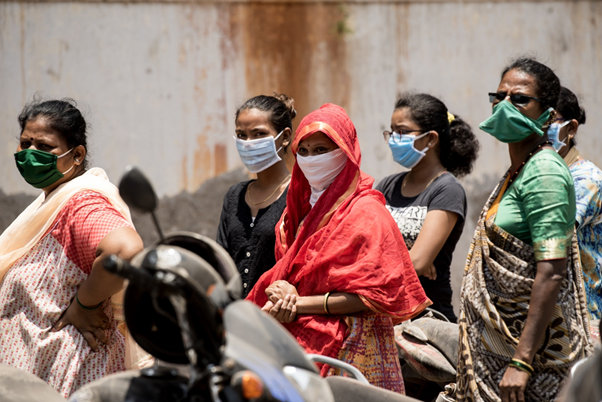 Residents stand in a queue to get tested for the the COVID-19 coronavirus during a
nationwide lockdown in India last year. © Manoej | Megapixl.com
At the time of filing this story, Indian equity investors had lost INR 5.05 trillion (US$ 72 billion), as both benchmarks – 30-share BSE Sensex and 50 share NSE Nifty – crumbled by over 2.5%. Notably, almost one-third of Indian equity investors are foreigners.
Also read: Investors lose US$83 billion in one hour in India
The worst hit were the bank stocks, with Bank Nifty crashing 4.5%, on the fears of rise in defaults by the borrowers battered by the second wave of the coronavirus pandemic.
In the past week, the world reported 5.3 million cases, of which 28.7% have come from India. On Sunday, India recorded the highest number of daily COVID-19 deaths – displacing Brazil, which had been reporting high surge in the deaths.
The latest wave of coronavirus in the country has completely caught its policymakers and 1.3 billion people off guard.
People across the country are scrambling for oxygen supplies and hospital beds have become a common sight, as the federal government does not seem to be deliberating in the favour of a nationwide lockdown.
Last year, when the government had announced the lockdown, it had forced an unplanned migration by the migrant labourers – some of whom travelled thousands of kilometres on foot. The migration, which economists now call as one "of the greatest disasters of the Indian economy", led to many migrants dying on the road – caused by accidents and scorching heat.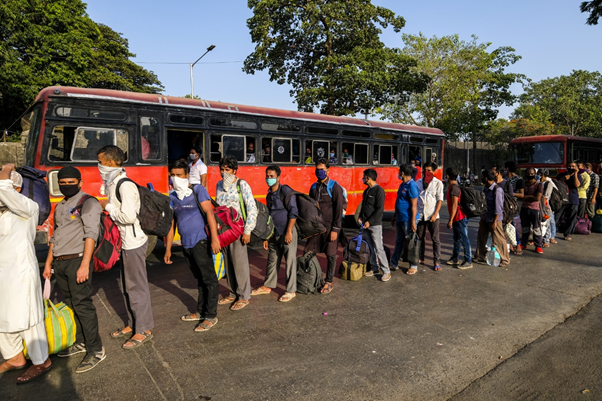 Migrant Workers Wait Outside A Railway Station, Source: © Mumbaiphoto | Megapixl.com
Even as the federal government has directed states to take a call on the lockdown measures, the second wave of the pandemic has taken the sheen away from the world's fifth largest economy – which had been trying to move past its first recession, in 40 years, last year and a prolonged slowdown before that.
Many companies and government departments have asked their employees to compulsorily work from home. However, it has impacted the productivity levels across the country as many among the working class have been falling prey to the ravaging pandemic.